The Scarlet Knights finished in the B1G cellar once more, but make no mistake…progress is being made in Piscataway.
Don't let a 3-15 conference mark, or the 4-17 stretch after an 11-1 start, fool you. The long-suffering Rutgers Scarlet Knights undoubtedly improved under coach Steve Pikiell. Pikiell's defensive-minded system allowed the Knights to go from dead last to fourth in the conference in scoring defense (67.1 PPG, good for 56th in the nation). They also improved their rebounding, again going from worst to fourth in the conference (their margin of plus-4.9 was 37th in the nation). It was also a year of conference milestones, as the Knights picked up their first ever B1G road victory over Penn State, as well as their first-ever Big Ten tournament win, upsetting Ohio State before bowing out to March darlings Northwestern. Finishing 15-18 wasn't great, but it wasn't awful, either.
The Knights, however, suffered on offense, ranking last in the conference in several major categories. Scoring was where they suffered most, as they failed to reach their average of 65 points in six of their final seven regular season games. They also tallied just 11 assists per game, 320th in the country.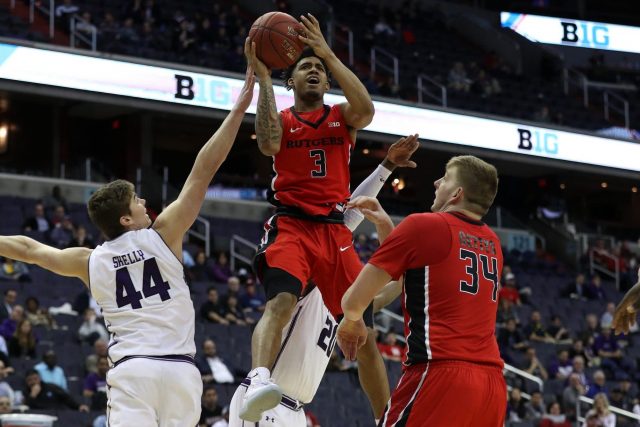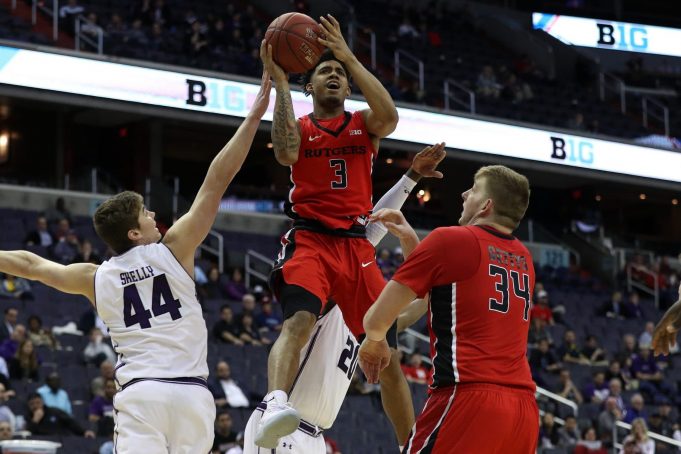 Key Returnees
G Corey Sanders (12.8 PPG, 3.2 RPG)
F Deshawn Freeman (11.1 PPG, 7.8 RPG)
Team Outlook
Moving out of the Big Ten's basement seems like a tall task, but the Knights have experience working in their favor, as they welcome back nine players who played in 30+ games and played at least 12 minutes a night. Their competition, namely Indiana, Wisconsin and Michigan, all lost major talent, and while the Knights aren't at that caliber yet, the can at least put the rest of the conference on notice. They're looking for another step forward in Sanders, who passed on the NBA at the last minute, as well as incoming freshman Geo Baker. A graduate of New Jersey's Proctor Academy, basketball runs through Baker's blood, as his mother played on MIT's team in the 1980's. Baker was rated as a three-star recruit by Rivals and ESPN and was the sixth best 2017 prospect in the state according to the latter.
Rutgers will have to find a new prescience in the frontcourt, as center CJ Gettys (7.7 PPG, 5.2 RPG), one of the big factors behind Pikiell's rebounding revolution has graduated. It's possible Long Beach, CA native Myles Johnson could fulfill that role in the future, but keep an eye on junior Shaquille Doorson, who led the team with a .563 shooting percentage.
Can They Make The Tournament?
The Scarlet Knights need to worry about getting out of the B1G's basement first. Pikiell, who turned Stony Brook into a yearly contender, has the team going in the right direction, and they can get off to another hot start thanks to a manageable non-conference schedule, and 14 of their first 15 games are in Piscataway. If they can take advantage of their experience, moving up in the standings is certainly feasible, and the NIT is an outside possibility.
Geoff Magliocchetti is on Twitter @GeoffMags5490