Kevin Ollie will look to lead his UConn men's basketball team as they look to bounce back. Will there be consequences if they don't?
UConn struggled early and often during Kevin Ollie's fifth season at the head of the program. The Huskies dropped their first two contests of the season to Wagner and Northeastern and never truly recovered.
Hampered by injuries (Alterique Gilbert and Terry Larrier only made appearances in seven games combined), Connecticut struggled to a 16-17 overall record and 9-9 in the American, which was only good enough for a tie for fifth place with equally-disappointing Memphis.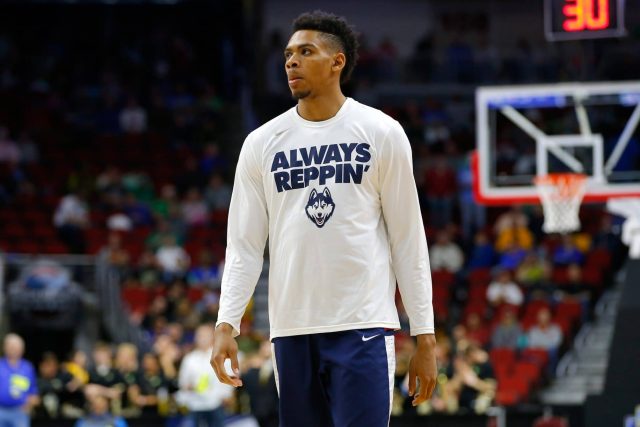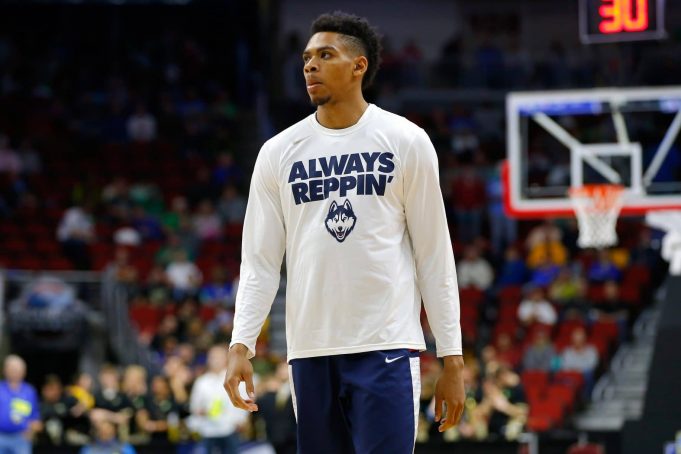 Key Returnees
G Jalen Adams (14.4 PPG, 4.3 RPG)
G/F Terry Larrier (13.5 PPG, 5.0 RPG, played only four games due to knee injury)
G Alterique Gilbert (10.3 PPG, 3.3 RPG, played only three games due to shoulder injury)
G Christian Vital (9.1 PPG, 3.5 RPG)
Team Outlook
The 2013-14 college basketball season was a magical one for Kevin Ollie's Huskies. Led by fearless PG Shabazz Napier, UConn was able to win the National Championship despite only be rated as a seven-seed by the selection committee. After three mediocre seasons where the team has failed to finish higher than a tie for fifth in the conference standings has many wondering how long Ollie can ride that title run, gifted to him by Napier, a Jim Calhoun recruit, before he has to start producing again or face the proverbial axe.
The Huskies feature one of the nation's most exciting and talented backcourts, led by Jalen Adams, a "do-it-all" junior from Roxbury, MA. Adams ranked 14th nationally in assists (6.1/g) and led the team in scoring (14.4/g). He will be at the unquestioned leader of a team that is excited to be getting back a former 4-star recruit and VCU transfer in Terry Larrier and Alterique Gilbert, who was a top 100 recruit in the class of 2016. Christian Vital filled in well during their absence and likely will be an important bench piece.
Questions about the Huskies surface when it comes to their frontcourt. No returning players had more than seven blocks last season after the graduations of Amida Brimah, Kentan Facey, and Steven Enoch. UConn will likely look to talented freshmen Tyler Polley and Josh Carlton, as well as Cornell graduate transfer David Onuorah to shoulder most of the load. Kevin Ollie's team will just need the frontcourt to be serviceable and be able to support the talented guards they have.
Can They Make the Tournament?
Most experts currently have UConn firmly on the bubble and if the tournament was based solely on speculation, many of those would have them on the outside looking in. The Huskies will have plenty opportunity to get high-profile wins in the AAC as they play stalwart Cincinnati and the new kids on the block, Wichita St., twice each. They also feature several quality non-conference games, including a trip to Tucson to take on Arizona and a home match against former Big East rival Villanova. Overall, Connecticut will be given every opportunity to prove itself throughout the season and if it does not, major questions about Kevin Ollie's future will be raised.
The Huskies first game of the season is Friday night vs. Colgate. Tipoff is set for 7:00 p.m. and can be seen on SNY.