New Jersey Devils fans shouldn't worry about the team falling into old habits. This is a different team than we've seen in the past.
The New Jersey Devils have stared adversity in the face all season after losing a lot of top players to injury. Kyle Palmieri, who should return tonight, Marcus Johansson, Cory Schneider, and Travis Zajac have all missed time due to injury. New Jersey has responded well, but now they look to end a different type of adversity: An extended losing streak.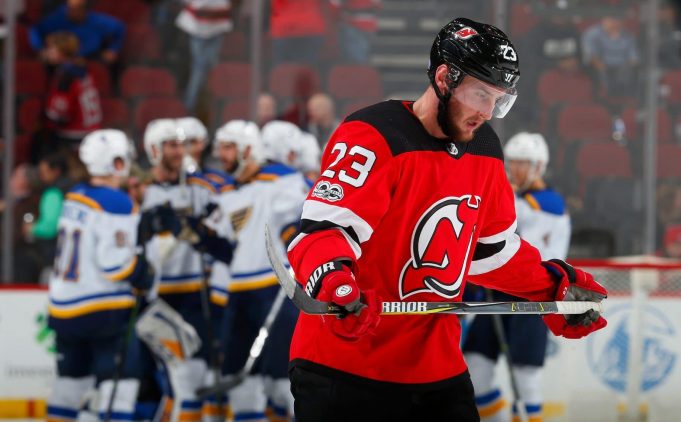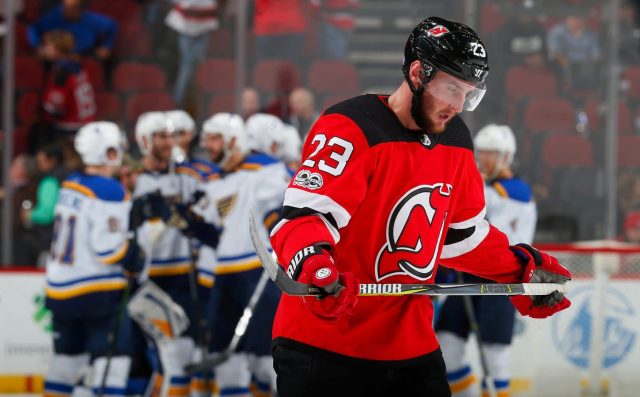 The Devils have dropped their last three going 0-2-1, and at least for the fanbase, it's easy to assume that panic is setting in. The Devils began their season last year 9-3-3 but finished 28-40-14, the worst record in franchise history. They haven't made the playoffs since their Stanley Cup run in 2011-12 and the fans are getting restless. Is this team different than last year's team? In short, yes.
The Devils scored just 37 goals in their first 15 games last season, giving them a goal differential of plus-6. Through 14 games this season, the Devils already have 50 goals wand a plus-five goal differential. New Jersey really had to rely on a weak blue line behind a group of forwards who just weren't scoring goals. Last season they were averaging just under 2.4 goals per game and this year that is up over a goal. The blueline still isn't all that great, but it's better than it was last year, and they don't rely on them as much.
The biggest difference between that team and this one shows in the bottom-six forwards. P.A Parenteau was the seventh highest scorer (13 goals, 14 assists, 27 points) for New Jersey last season and he only played 59 games because he was dealt at the trade deadline. After him, only two players had more than 20 points. Although it is early, the Devils already have 12 players on pace to reach 40 points. It's basically impossible for that to happen, but it just shows how far this team has come in just one offseason.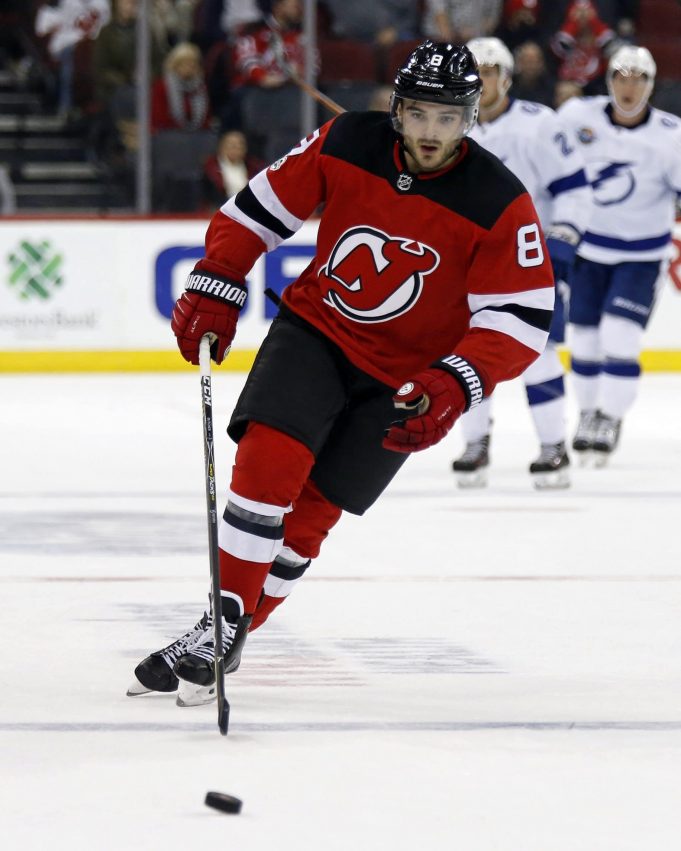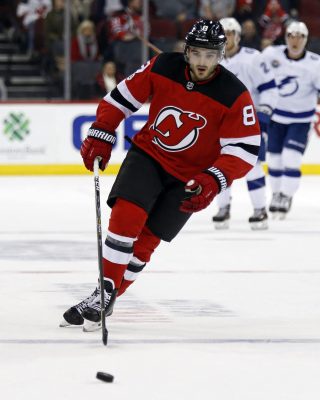 Winger Brian Gibbons currently leads the Devils in goals (7). Forward Taylor Hall and defenseman Will Butcher are tied for the lead in assists (12). This wasn't the case last season when it took defensemen forever to get into the offense and the younger forwards put up nearly no production. That is why the Devils will be better this season.
Another major issue for the Devils last season was losing Hall, who required knee surgery after only 15 games. If he remains healthy this season it is hard to believe that the Devils fall off all that much.
With the return of injured players (Palmieri, Johnasson, and Zajac), and the influx of this youth movement along with a top-tier goaltender the Devils will not fall into the same traps that they did last season.
Although the Devils are on a three-game losing streak a Western Canada road trip resulting in three points is pretty successful. Nobody is expecting this team to win the Metropolitan division. They have four games in the next seven days, three of which are on the road. If the Devils can manage to take 5 points on this trip, they will be just fine.