As anonymous Giants reportedly claim he has lost the team, Ben McAdoo instead sees a positive outlook for New York's second half.
Yes, New York Giants fans, head coach Ben McAdoo is telling you there's a chance.
Taking to the podium after the Giants' Wednesday practice, McAdoo was asked what his message to the team is this week, as they prepare to face off against the winless San Francisco 49ers on Sunday (4:25 p.m. ET, FOX). Known for his normally minimalist answers in press conferences, he instead gave detailed answers.
"I talked to the team about getting back to our identity. Sound, smart and tough. Committed to discipline and poise. That's something I haven't been talking enough about and we got back to it," McAdoo explained. "[I] talked to them about [being] disappointed where we are. We're not discouraged with where we are. Everything is fixable. We have a lot of pride. We have a lot of fight in that room and they responded as well. We talked about doing simple better."
The Giants currently sit at 1-7, fresh off a humiliating 51-17 defeat at the hands of the Los Angeles Rams last week, but McAdoo believes the team can end the year on a positive note.
"You may think I'm a little bit out there, but I believe we have a run in us," McAdoo said.  "I believe to the core we have a run in us. We have to be hungry. We have to get our football right. We have to be disciplined. Be where we're supposed to be when we're supposed to be there."
Asked what the endgame of this hypothetical run would be, McAdoo replied "Win".
"Like I said, I like this team. They haven't flinched. They haven't blinked," McAdoo elaborated. "You know, we set our jaws. We had, again, we had another great day of practice. I look forward to playing again on Sunday and I believe we have a run in us."
McAdoo has spoken several times of the Giants' final eight games being a fresh start of sorts, and his statements echoed those sentiments. He even harkened back to the first day of training camp, when he told the team's veterans the story of Frasier the Lion, an elderly lion that rediscovered his mojo at a Los Angeles zoo in 1970.
"[We have to] prepare this week and be ready to go out and perform at a high level," he said. "I asked the Frasier's in the group to lead. If they need me for any reason, I'm available to them."
Young players were given other literature, namely the Rudyard Kipling poem If. McAdoo called out a group of younger players who have risen to the occasion, including receiver Sterling Shepard, tight end Evan Engram, and defensive linemen Dalvin Tomlinson and Avery Moss.
"It makes me feel pretty good," Tomlinson "But now I just have to take it to the next level and just continue to keep improving."
McAdoo's dreams of a run come despite a report from ESPN's Josina Anderson, who stated that a pair of anonymous Giants told her that the second-year head coach, who doesn't believe he's coaching for his job, has "lost the team".
Several in the locker room, however, have appeared to buy into McAdoo's comments, ready to make the most of these final eight games.
"Of course," safety Landon Collins replied when asked about making a run. "[We need to] get this win underneath our belt, doing the simple things, playing what we do best and get back to having fun. If we do that, yeah, we can definitely make that run."
"I think he's got confidence in us," guard Justin Pugh added. "We've shown flashes of doing some really good things, but we've lost and we've turned the ball over at crucial times and had plays that have really hurt us. We got to go out there and we got to change those things. We're going to go out there and play hard for him, play hard for each other and try to get this thing turned around."
Perhaps most enthused was captain and linebacker Jonathan Casillas, who expressed his pleasure about not only the return of fellow linebackers Deonte Skinner and Kelvin Sheppard, both of whom were signed earlier this week, but the return of the Quest Diagnostics Training Center's hot tub, which had not been working properly over the past eight weeks. Casillas himself has missed the past three games with a neck injury.+
"They fixed the hot tub," Casillas said with a smile. "Now that they fixed the hot tub, brought Skinner back, brought Shep back, brought some guys back, I'm back, I don't see why we can't go on a run now."
Now that he has his hot tub back, Casillas, who mentioned earlier this season he wished to retire as a Giant, also expressed a desire to start a winning streak in San Francisco. The 49ers are one of two winless teams left in football, but five of their nine losses have come by three points or less.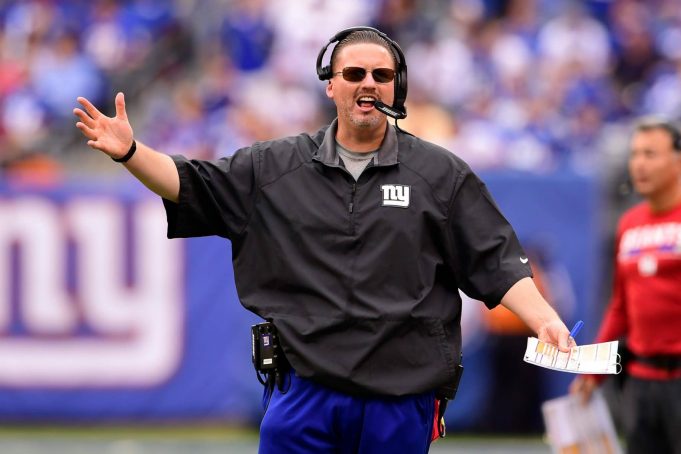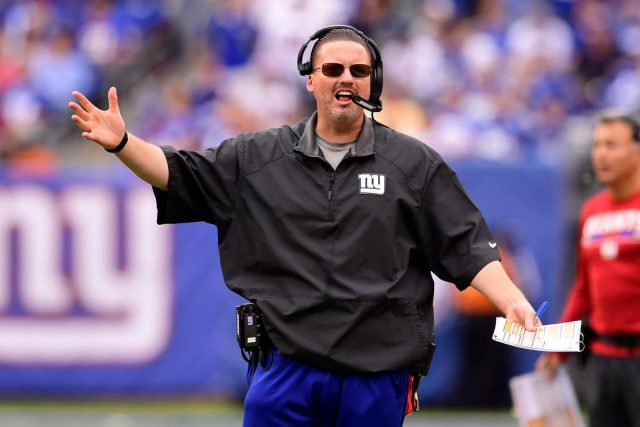 "I believe so," Casillas said when asked about the "run" comments "I believe you have to start with one game at a time. Hopefully, we can put some wins together on a win streak. We haven't had a win streak. We've had one win, there's no way you can get a win streak out of one win. Hopefully, we can start this week and get a couple games in a row.
The Giants may be getting some much-needed help to combat the Niners. Defensive end Olivier Vernon (ankle) returned to the practice field, as did Pugh (back). Though Vernon only replied "we'll see" when asked about his Sunday status, Pugh elaborated on his weekend status.
"Every intention that I have is playing," he said. "Barring a setback, I'll be out there on Sunday."
Also welcomed back was cornerback Janoris Jenkins, who practice for the first time since his indefinite suspension was lifted earlier this week. Much like the Dominique Rodgers-Cromartie punishment earlier this season, Jenkins's indefinite sentence turned out to be a single game.
"We got all our guys back," Collins said. "(We got) all our starters and we're going to make a run now."
Perhaps personifying why they brought back Skinner and Sheppard, the Giants had three linebackers sit out of practice today, as BJ Goodson (ankle), Devon Kennard (quad) and Keenan Robinson (quad) worked mostly to the side on stationary bikes before going indoors for further treatment.
Geoff Magliocchetti is on Twitter @GeoffMags5490