Milwaukee traded center Greg Monroe to the Phoenix Suns, who have all intentions of trading him. Should the Brooklyn Nets take interest?
After not so cryptically tweeting his desire to be traded, point guard Eric Bledsoe has ended up with the Milwaukee Bucks. In return, center Greg Monroe was traded to the Phoenix Suns, who would rather part ways than keep him.
Adrian Wojnarowksi of ESPN first reported the team's interest in trading the big man.
"The Phoenix Suns prefer to explore the trade market on the expiring contract of Greg Monroe before proceeding on contract-buyout talks, league sources told ESPN."
Monroe is on a $17.8 million expiring contract, and at 27, doesn't fit the direction of the Suns. Wojnarowski reports that the former Milwaukee center would prefer to be traded to a contender, where he can boost his value ahead of free agency.
They're not a contender, but what better place than Brooklyn? The Nets are a team in desperate need of some defensive efficiency down low, and Monroe fits the bill.
A look at why this move makes sense for both sides.
---
Though Brooklyn is amidst a rebuild, their big man rotation has cost them multiple games already. They're not where they'd like to be, 4-7 through the first 11 games of the year, and could use an upgrade in the post.
Six different players have notched a 30-point game against Brooklyn this season already, and five of them were big men. A full list, courtesy of Anthony Puccio at Nets Daily.
Six players have scored 30+ points on the Nets this season. Five of the six are bigs.

– N. Vucevic (41 points)
– A. Gordon (41 points)
– K. Porzingis (30 points)
– B. Lopez (34 points)
– N. Jokic (41 points)

— Anthony Puccio (@APOOCH) November 8, 2017
Last night, Nikola Jokic posted a career-high 41 points. The Nets were shortanded down low, with the trio of: Trevor Booker, Rondae Hollis-Jefferson, and Jarrett Allen on the bench with injury. Yet the story is no different for when they had all three healthy.
Though defense is the overall theme of the Nets' struggles, the source of it lies within the post.
Brooklyn currently ranks 25th in the league at paint defense. Opponents are averaging 45.8 points per game in the post against the Nets.
In what is such a crucial year in developing players like D'Angelo Russell, Caris LeVert, and rookie Jarrett Allen, they don't need to win a lot. But they need to win enough.
Continuously getting bullied in the pit by any 6-9 (or taller) guy that walks into the arena is not the best strategy. Monroe is a big guy with some nice footwork, as opposed to the likes of Timofey Mozgov.
---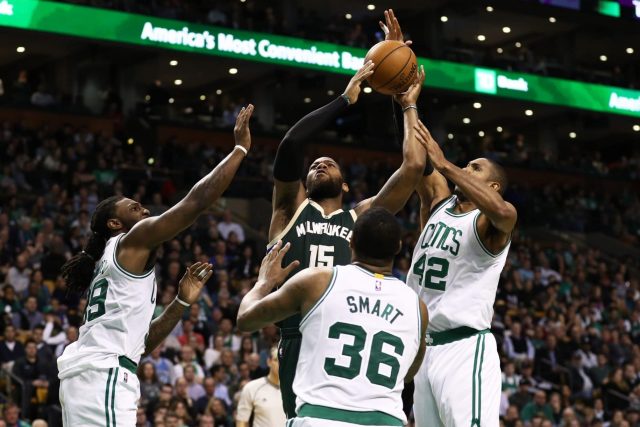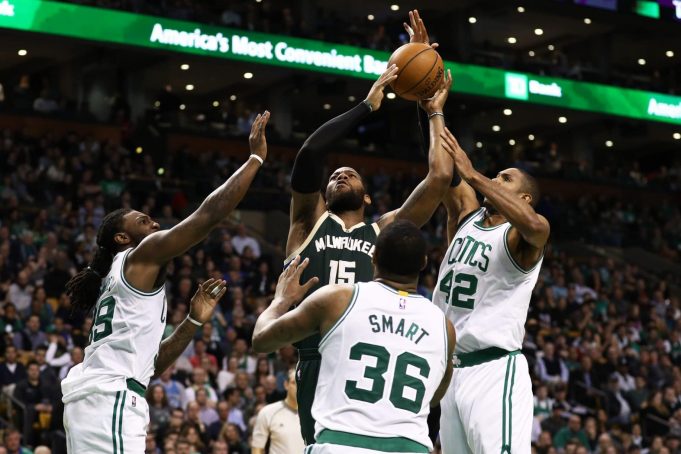 ---
Adding a big man like Greg Monroe, who they've shown prior interest in, doesn't seem like such a crazy move.
The Nets are young, and they want to win. Monroe can help them do that. Putting him on this Brooklyn team earns them a couple more wins down the stretch, at least.
While he gets to showcase his talent with some real minutes, helping develop some of the younger guys via winning games.
Putting together a potential trade is messy. The Nets don't have much cap room to spare, and the Suns won't be willing to take on much salary.
If anything, Brooklyn may have to part with a valued young player, or second round pick down the road.
At some point, his value will decrease as the season goes on, so Phoenix may be forced to press the panic button.
Whether it be a three-way trade or one involving picks that are heavily protected (good look, Milwaukee), this isn't outside the realm of possibility.
---
It's obvious the Phoenix Suns will make Monroe available at some point, whether through trade or an actual buyout.
Regardless, this is someone that could change the Nets current culture for the better, albeit only temporarily.
Last season Greg Monroe averaged 11.7 points, 6.6 rebounds, and 1.1 steals in 22 minutes per game.