With a young core and high-tempo offense, the Brooklyn Nets have been fun to watch. Of all their players, who has been the best?
The Brooklyn Nets had an up and down month of October but are showing fans they are getting better. Losing Jeremy Lin on opening night due to a heartbreaking knee injury was a huge blow, yet the Nets finished the month 3-5. Guards Spencer Dinwiddie and Joe Allen have stepped up and lightened the loss of Lin with their play off the bench.
The Nets have been in a slight slump as of late which has carried over into November. Recently the Nets took a loss against their former center and longtime Net Brook Lopez and the Los Angeles Lakers. Still, Brooklyn has their eyes set on making the playoffs.
On the list that follows, you'll notice that injured players, along with those who don't make much of an impact, have been excluded. That said, we bring you the top 10 Nets, ranked 10-to-1.
The rookie from Texas has been impressive on the court for the Nets on both ends on the floor. Playing limited minutes behind starting center Timofey Mozgov, he has shown he deserves more playing time. Allen is averaging 4.0 points, 2.7 rebounds and 1.0 blocks per game and could, eventually push Mozgov for the starting spot.
9. Timofey Mozgov
Mozgov has been disappointing so far, putting up 4.8 points and 5.1 rebounds per game while not averaging even a block per contest. In the second year of a four-year, $64 million deal that he signed with the Lakers last season, Mozgov isn't earning his salary. The only reason he's ahead of Allen in the standings is the fact that he's starting.
Harris has been dangerous behind the three-point line, draining nearly 39 percent of his shots from deep. Problem is, that's all Harris does—more than half of his shots on the season are from behind the arc.  If Harris expands his all-around shooting game, he can become a lethal sharpshooter for the Nets.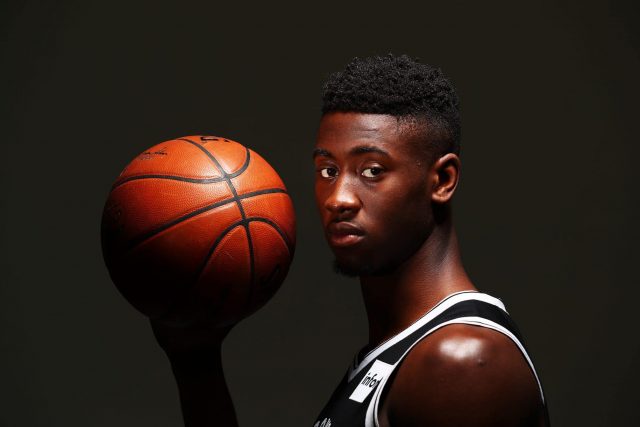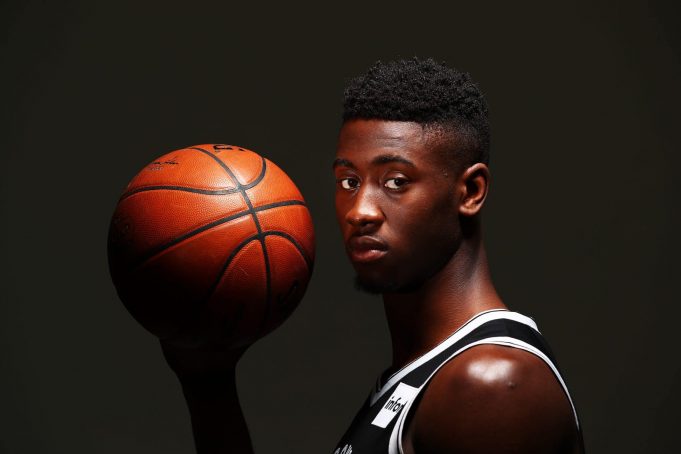 The sophomore shooting guard has improved since his rookie season. LeVert has been a consistent contributor on both ends of the floor for Brooklyn. Offensively, he's an aggressive playmaker who thrives driving to the basket. When it comes to the defense, LeVert is a stealing threat. Those steals turn into transition points or opposing fouls, which can become a game-changer. LeVert does need to improve his shot, as he's shooting .343 from mid-range and .220 from three-point range. If LeVert can improve his shooting, he can turn into the Nets top option off the bench.
The newest and most expensive Net has not lived up to the hype. Crabbe is currently the Nets starting shooting guard due to Lin's season-ending injury. The Nets need Crabbe to improve offensively, where he's shooting .380 from the floor and .373 from three. Crabbe is showing he is can be a 10-to-15 point per game scorer. Averaging 11.6 points per game this season, the Nets need Crabbe to score more. But the 25-year-old is improving and could soon become one of the team's primary scoring threats.
5. Spencer Dinwiddie
Dinwiddie has been one of the biggest surprises for the Nets, stepping up in a big way with Lin sidelined. He's crushing his career numbers, averaging 11 points, 2.9 rebounds, 5.2 assists and 1.2 steals per game. His confidence is growing and he's making his teammates better when he's on the floor.
Booker's veteran leadership has definitely made a huge impact on the Nets. He's had no problem coming off the bench for Brooklyn's rising star, Rondae Hollis-Jefferson.
The big man has shown he can play both ends of the floor. Booker is very good at driving to the basket and drawing fouls. He crashes the boards and has come through with big defensive stops, allowing the Nets to get out in transition.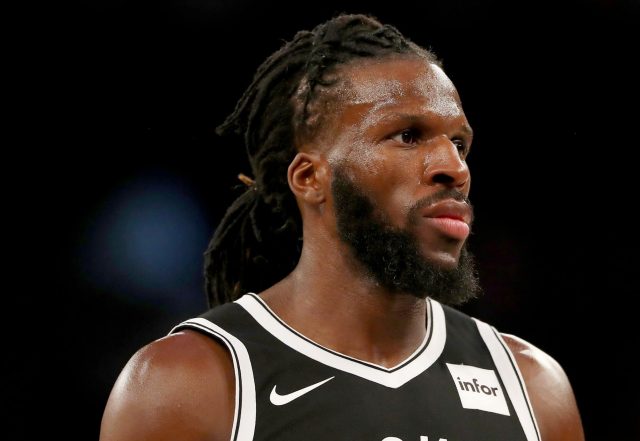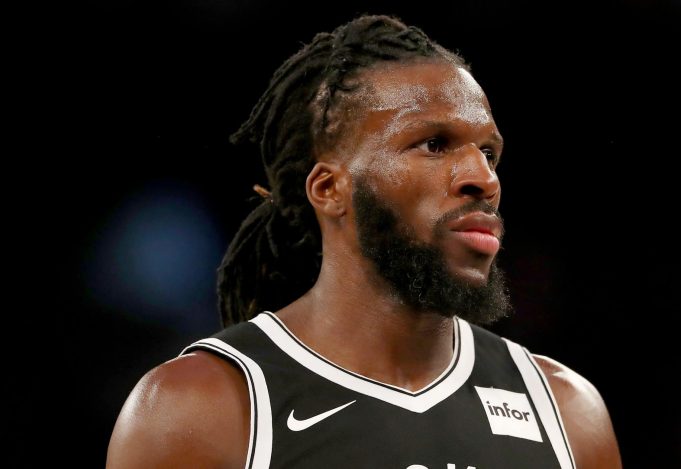 Carroll has been huge for the Nets this season. He's become a completely different player than he was in Toronto, averaging 13.6 points and 6.4 rebounds per game. Like Booker, Carroll has become one of the team's veteran leaders and the heart-and-soul of this team.
2. Rondae Hollis-Jefferson
Hollis-Jefferson has taken the next step in his development, putting up career highs in nearly every statistical category. His confidence is evident at both ends of the floor. RHJ has made a series of highlight blocks and defensive stops for the Nets. 
Like most players, he could be more consistent from the floor. But if he continues to play at his current level, an Eastern Conference All-Star selection isn't out of the question.
1. D'Angelo Russell
Offensively, Russell has been everything the Nets hoped he'd be when they acquired him from the Lakers in the Brook Lopez trade. He's a dynamic scorer who has taken control of the offense and makes those around him better.
He's still a work in progress defensively, but there's no question that he is the center of the team's continued rebuilding efforts.