The Brooklyn Nets lost to the Denver Nuggets at home last week, and will look to return the favor tonight as the visiting team.
Denver Nuggets (5-5)
Brooklyn Nets (4-6)
Pepsi Center: Denver, Colorado
After dropping four straight games at home in Brooklyn, the Nets are looking to capture their second straight win tonight against the Nuggets. They beat the Phoenix Suns 98-92 last night, behind 23 points from point guard D'Angelo Russell.
Denver is one of the four teams to serve the Nets a loss at home over the four game skid, so Brooklyn will look to get even. Some keys to win ahead of tonight's matchup.
Contain the Nuggets' Point Guards
In their last matchup, guards Emmanual Mudiay and Jamal Murray combined for 41 points total on 14 of 26 shooting. They weren't just taking off offensively either, as D'Angelo Russell was held to 3 of 12 shooting for just 12 points in 24 minutes.
The only thing noticeable from the Nets' point guard rotation is just that, the rotation. Backup guard Spencer Dinwiddie logged 30 minutes while Russell played only 24. Both are substantial, but the starting guard needs to see more minutes on the back end.
Russell has shown he can compete defensively, though the Nets as a whole have been pretty awful. As a team they're ranked 24th in defensive rating at 107.5, though they do rank 6th in steals per game. Locking down the Nuggets' point guard rotation won't win the game, but places the Nets in better position to come out on top.
---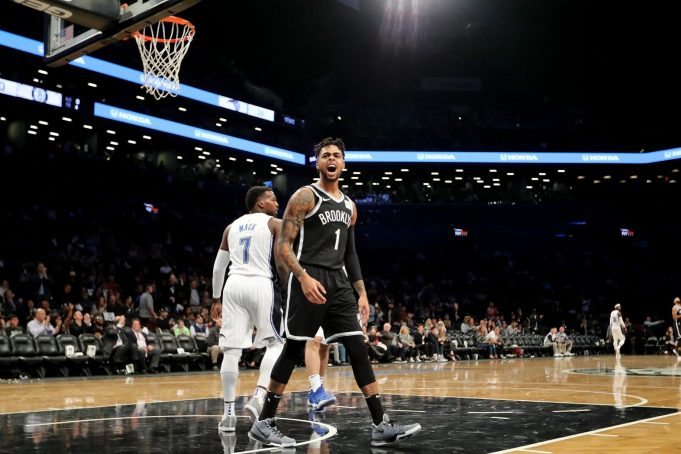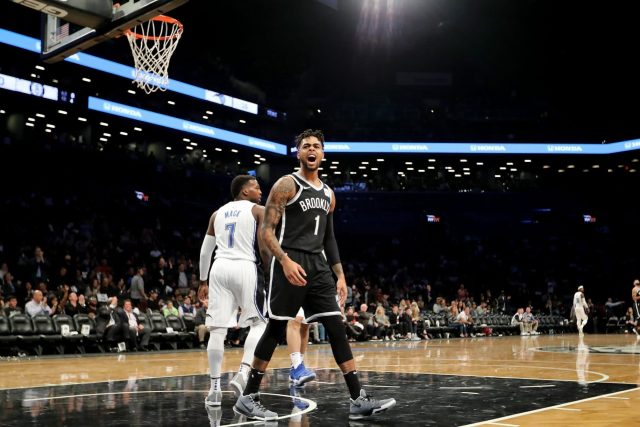 ---
D'Angelo Russell Needs to Be Himself
When facing the Nuggets last, Russell was still recovering from an ankle injury he suffered against the Orlando Magic.
Despite head coach Kenny Atkinson assuring the media he was "100 percent," it was apparent he was out of sync. He committed a season-high 6 turnovers in the loss.
Since then, he's certainly looking more comfortable. The 21-year old has posted 73 points and 10 turnovers in the three games following- two losses and a win for Brooklyn. Not great, but definitely better.
Last night, against Phoenix, Russell took full control. He posted 23 on the night, but 13 of those points were in the fourth, where he really shines.
Mudiay and Murray are no defensive stars, and Russell needs to exploit that late. Taking advantage of mismatches, and calling the right plays, will push the Nets to a win they would need on this five-game road trip.
Force Turnovers, Contest Shots
Playing efficient defense has been the universal flaw to Brooklyn's game. When they played Denver on the 29th, they forced only 6 turnovers, and allowed the Nuggets to shoot 50 percent from the field and 55 percent from deep.
In this match against Denver it's going to be about playing the right kind of defense. The Nuggets currently rank 15th in the league in turnovers at 15.3 per game, they aren't a smooth flowing offense after all. More importantly, they're awful from the line.
It's a recent development, but the Denver is shooting 71.8 percent from the free throw line, ahead of only the Hornets and 76ers. If Brooklyn can play smart defense, especially down the stretch, they may be able to exploit Denver's biggest flaw.
That's the idea anyway.
---
The Brooklyn Nets have shown they can be better than this Denver Nuggets team. Whether or not they outlast them defensively, will determine who wins tonight.
Tip-off is at 9:00 PM EST. Go Nets.