Picking up Jerry Blevins' option was a good start, but the New York Mets need to continue to improve their bullpen situation.
After breaking down the stock of the New York Mets' position players and starting rotation, we round things out with a look at the bullpen, closer and manager situations.
Bullpen (Excluding Closer): Stock Up
On Friday, the Mets took the first step towards improving their bullpen by picking up the team option on Jerry Blevin's contract for the 2018 season. In 49 innings pitched, the left-hander posted a 2.94 ERA with 69 strikeouts in 2017. In his three seasons with the Mets, Blevins has been one of the team's most reliable arms, with a cumulative ERA of 2.72 in 155 appearances.
Blevins will earn $7 million for the season which may seem like a steep price tag, but is justifiable when you consider how effective and reliable he has been. Originally seen strictly as a lefty specialist, the Johnson City, Tennessee native has demonstrated the ability to get righties out as well. Bringing back Blevins is a strong signal of the organization's commitment to giving Mickey Callaway dependable resources.
Because of his impending free agent status, jettisoning Addison Reed was a relatively easy call to make. However, Sandy Alderson filled the void that the departure of Reed created almost immediately by acquiring former Marlins closer A.J. Ramos. Unfortunately, to go from Reed to Ramos cost the Mets in terms of the aggregate value of the prospects they gave up/received, but in return they gained a major league arm under control for the 2018 season. From 2014-2016, Ramos was stellar in the closer's role for the Marlins, saving 72 games and posting a 2.41 ERA, earning him an MLB All-Star selection in 2016.
Despite his success in Miami, Ramos found himself traded to the Mets just before the Jul. 31 trade deadline, adding him to the list of players the Marlin's prematurely sold off as a part of their perpetual fire-sale. With a decent fastball and above average slider that showcases exceptional depth, Ramos will be a major asset to this club in 2018. The numbers from his brief time with the Mets in 2017 are unimpressive, but more a product of misusage rather than ineffectiveness. Ramos has the chance the reinvent himself as a premium set-up man setting the table for Jeurys Familia and should do so in 2018.
Blevins and Ramos represent the foundation of what could be a very solid bullpen in 2018. Still, it would be in the team's best benefit to go out and sign another reliable arm. Given his resurgence in a Mets uniform, a reunion with Addison Reed is not out of the question. Nevertheless, this team needs to add a third premium arm to the equation.
When healthy, the Mets have tremendous starting pitching depth which could figure into utilizing someone like Seth Lugo or Robert Gsellman in a long or middle relief role, but that is entirely dependent on the health of this staff.
Paul Seward, Jamie Callahan and Jacob Rhame are all intriguing young arms that could pitch their way into important roles, but it would be in Mickey Callaway's best interest to ease them into the more pivotal situations slowly. It is also too early to say if any of those three are a lock to make the team out of Spring Training.
As for Josh Smoker, Josh Edgin, and Hansel Robles, I wouldn't get too attached. Robles seemed like he would be a very important and reliable piece for years to come, but regressed significantly in 2017. Josh Edgin was a fantastic lefty specialist in 2014, but subsequent injuries including Tommy John surgery have significantly hampered his abilities. I always want to root for Josh Smoker after he went from former first-rounder to independent league player to major league reliever, but it's hard to get excited over a reliever with a 5.02 ERA in over 70 career innings.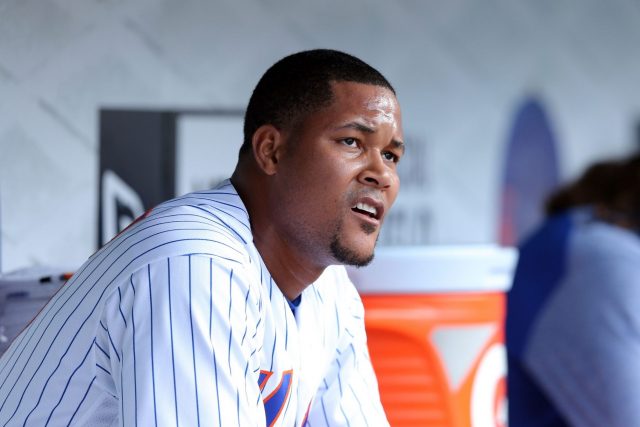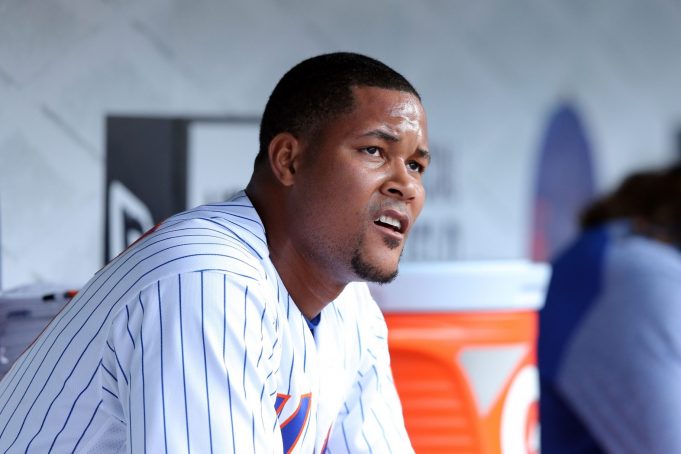 Closer: Stock Down
Twenty-seventeen was essentially a lost year for Jeurys Familia. On Halloween of last year, Familia was arrested on domestic violence charges. The charges were dismissed in December of 2016 due to a lack of evidence and the arrest was expunged from his record, but the MLB's new policy on domestic violence dictated that action would be taken against him.
The incident hovered over Familia like a black cloud through all of Spring Training as we all awaited the inevitable announcement of a suspension. When the MLB handed down a 15-game suspension this past March, it unknowingly served as a bad omen and sealed Familia's fate in 2017.
The flame-throwing lights-out closer that had carried the ninth inning for this team in 2015 and 2016 was now tainted goods. When Familia was diagnosed with an arterial clot in his right shoulder in May, it almost seemed like karmic retribution. The 28-year-old fire-baller had been off to solid start, but the surgical removal of the arterial blockage dictated an extended period of time spent on the disabled list.
When he returned at the end of August, Familia just was not the same. Granted, expectations had to be tempered about how quickly the All-Star closer could return to form. A full recovery is an eventual outcome, but not an immediate or guaranteed one.
It is that skepticism that results in his stock dropping entering the offseason. Relievers, especially closers, tend to have a short shelf life. Unless your name is Mariano Rivera or Trevor Hoffman, it's not reasonable for us to expect a closer to maintain success over years and years of play. Factor in that Familia is recovering from a major injury and we will just have to wait and see if he can regain his All-Star composure. As I mentioned earlier, a full recovery is expected, but is certainly no guarantee.
Manager: Stock Up
This is by no means a criticism of Terry Collins' tenure as the skipper in Queens. Every manager has their flaws and it's easy to be a Monday morning quarterback and second-guess every move they make that doesn't work out. But the fact of the matter is that Terry Collins was never supposed to be here this long in the first place. He was a placeholder manager that was expected to be replaced when the Mets were ready to compete in 2016.
When that competitiveness came a year early, Collins reaped the benefits of the situation, legitimizing himself as a manager and earning a contract extension. Simply put, 2017 showed us that the Mets could do better and a complete overhaul of the coaching staff creates the appearance that this organization is in a much better place entering 2018.
With Mickey Callaway at the helm, you have a young, player-friendly, pitching-oriented manager that was born out of the analytics and sabermetrics revolution. He oversaw one of the best pitching rotations in baseball over the last five seasons and is the perfect candidate to restore the Mets starters back to glory. With that being said, he represents a departure from the old guard that Terry Collins embodied and boasts the positivity, enthusiasm, and media savviness that Terry Collins lacked. The success or failure of a manager is subjective and it is very early to tell whether he will be successful in the orange and blue, but the very early returns indicate that the Mickey Callaway era will at least look drastically different from that of Terry Collins.