Between injuries and ineffectiveness, starters took a beating in 2017. Here's where the New York Mets starting rotation stands for next year.
Recently, we took a look at the stock of the Mets everyday players. Today, we look at the starting rotation. I hate to say it, but 2017 didn't leave us with much to smile about when it comes to New York's starters.
Starting Rotation: Stock Down
Let's summarize 2017.
Noah Syndergaard: right biceps tendinitis, torn right lat.
Matt Harvey: tight left hamstring, right scapula stress injury.
Steven Matz: left elbow irritation, ulnar nerve irritation (left elbow).
Seth Lugo: partial UCL elbow tear in right elbow, right arm fatigue, right shoulder impingement.
Zack Wheeler: right biceps tendinitis, stress reaction in right arm.
Robert Gsellman: strained left hamstring.
This team experienced a plague injuries that some teams don't see in a decade. What is even scarier is how many occurred amongst the starting rotation. Once nicknamed the "Five Aces", the "Five Question Marks" may be a more appropriate name for this group. The fact of the matter is that it's impossible to assume that the rotation will return to form in 2018. This is a departure from the reassuring optimism Mets fans had entering 2017 with a rotation of pitchers that looked seven deep and highly competitive.
There are a few things we can write home about. Jacob deGrom was not only healthy, but dominant in 2017, notching 15 wins, over 200 innings, and 239 strikeouts. Despite missing most of the year, Noah Syndergaard returned to the mound in September under limited circumstances, an encouraging sign that will eliminate any doubt that he will be ready for Spring Training. Seth Lugo avoided Tommy John surgery and still managed to record a quality 100-plus innings.
Rafael Montero, the perennial butt end of many Mets related jokes, actually strung together a series of quality starts for the first time in his life. I have to admit, I was relatively surprised to see him getting guys out and keeping the Mets in games towards the end of the year. In my eyes, that ship sailed a long time ago.
However, even the most optimistic of fans will not be able to overlook the negativity surrounding this situation. Matt Harvey seems to have completely lost it. After a flurry of arm surgeries among other injuries, Harvey is a shell of the ace he once was. It's to the point where you have to question whether or not he can be a serviceable four or five starter. He's in a contract year and the beautiful thing is that money has a funny way of motivating athletes to perform, but it's hard to imagine that the motivation to earn a new, lucrative contract will magically return the 4-5 miles per hour that he lost on his fastball.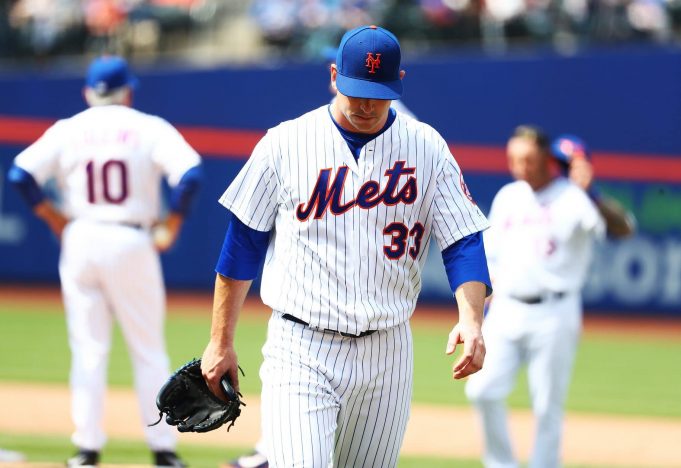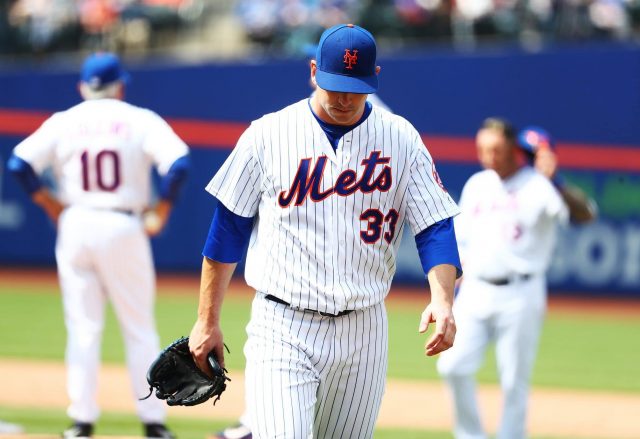 We know two things about Steven Matz. Not only is an extremely crafty lefty, but he may the most injury prone pitcher on the roster. Entering his fourth big league season with the club, Matz has only accumulated 234.2 innings pitched. Not exactly a demonstration of reliability.
Zack Wheeler's arm is seemingly imploding. He had to sit out for two years after undergoing Tommy John surgery and experiencing several setbacks. And like his compatriots, he added a whole new slew of injuries to his belt in 2017. Like Matt Harvey, Wheeler had the billing of a frontline pitcher before he injured his elbow prior to the 2015 season. He was a little rougher around the edges, but the potential was there. 2017 showed us that injuries may have zapped him of his high ceiling.
Wheeler frankly just wasn't that good in the limited amount of time we got to see him this past season.
In 2016, Robert Gsellman made the Mets scouting department look like an endless factory of quality starters. They could pop out one at a moments notice, no matter who it was. In 2017, Gsellman fell back down to earth—hard. In Spring Training he battled for the fifth starter role, but ended up being guaranteed a spot due to injuries. By July, he was relegated to the minor leagues. On a team that was decimated by this many injuries, getting demoted is the ultimate wake up call. Survive or be killed. Gsellman showed signs of life as the year wound down, but his inconsistency and lack of eye-opening stuff raise more questions than answers.
The Mets are a team that could benefit from adding an innings eater for 2018. In a perfect world, they have more than enough quality starters, but a safer bet would be to be prepared for another injury apocalypse just in case it does happen. Unfortunately, the circumstances of 2017 have significantly lowered their ceiling at this position and it would be hard to imagine them performing at the highest level this far out from Spring Training.
Keep your eyes out for the conclusion: the bullpen, closer, and manager.