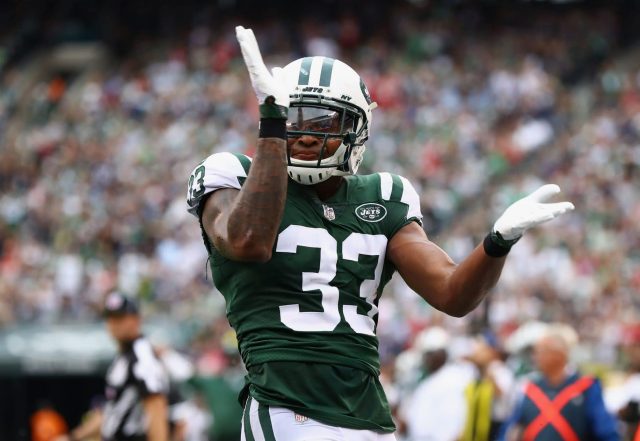 New York Jets rookie safety Jamal Adams can literally do everything, but there's one thing he absolutely loves above all: run support.
Deshaun Watson this, Deshaun Watson that.
Deshaun Watson plays for the Houston Texans.
There's a healthy percentage of New York Jets fandom that's still irritated with the play of the Clemson product — as Mike Maccagnan could have snagged the kid with the No. 6 pick in the NFL Draft last spring. They look at his rookie numbers — despite his season-ending injury — and say, "Wow. We could have had a franchise QB."
Not so fast.
We've seen rookie quarterbacks excite early on only to get tape on the board for the NFL and underwhelm the rest of their careers.
On the other hand, the Jets real pick, Jamal Adams, will remain beastly for the entirety of his career.
We've already seen what Adams can do this season, alongside Marcus Maye. He can literally do everything. But what makes him so special is that what he loves to do most is what normal safeties usually put at the end of the "favorite list."
Adams loves to play run support and he may already be the best strong safety edge-setter in the game.