The Brooklyn Nets lost their long awaited matchup with the Lakers, but it's not Russell's last chance to prove his former team wrong. 
I
n what was supposed to be a revenge game for point guard
D'Angelo Russell
, systematic failures, especially on defense, turned the tide. One player earned a proper rebuttal for their former team, but it was from behind enemy lines.
It was center Brook Lopez that had the last say on a trade that sent him from Brooklyn to Los Angeles over the summer. He posted 34 points and 12 rebounds on the night, earning his new team a big win over his former.
27th overall pick Kyle Kuzma, who was apart of the Lopez package, was showing out for Brooklyn as well. He posted 21 points and 13 rebounds, which was just another night for one of the more surprising Rookie of the Year candidates.
The other half of that blockbuster deal? Not so much.
Russell's game spurned sloppy quick, after a first quarter where Brooklyn came out on top. He posted 17 points and 7 assists, on a lowly 8-22 shooting and 4 turnovers.
It wasn't his best game in a Nets uniform by any means, and it's the most minutes he's logged all season. When Russell was traded to the Nets in June, Magic Johnson dubbed him insufficient to become the 'leader' he needed for the Lakers.
Last night, against his former team, Russell didn't prove him wrong. His shot selection was skeptical in some cases, and a lot of his play looked forced. The team certainly fed off of their point guard's energy, and it resulted in a loss.
---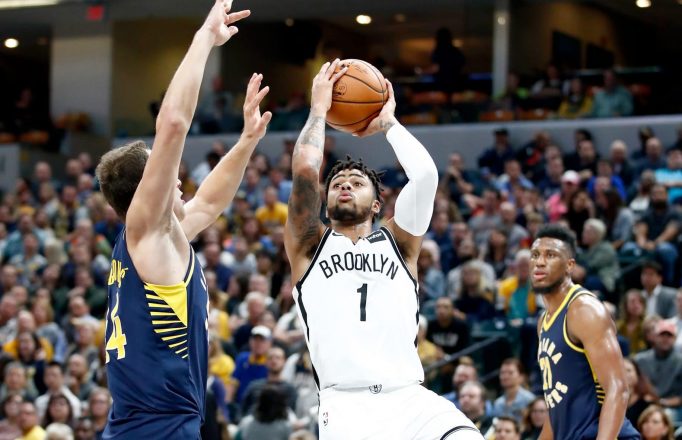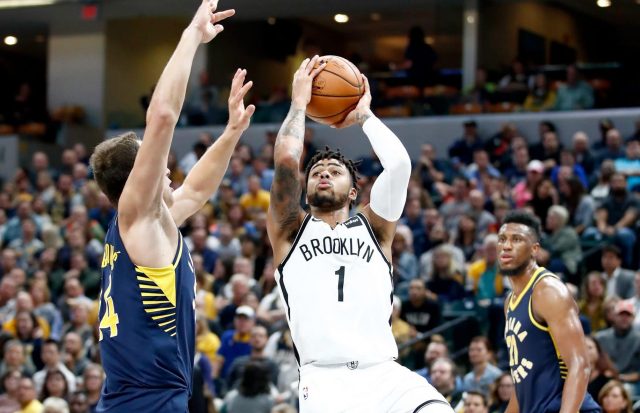 ---
Fortunately for Russell, the 'leader' Johnson traded him to make room for, wasn't on display last night either. Second overall pick Lonzo Ball put up only 6 points and 7 assists on a hard to watch 3-15 shooting from the field.
Brooklyn and Los Angeles will meet again in February, after both teams have had time to catch full stride.
For the Nets, that means finding some kind of fire defensively. On average, this team is giving up 119.3 points per game. That's the worst in the NBA. The offense can be counted on to score 100+ points a night, but they won't win many more games behind this deficient defense.
For the Lakers, it's a matter of developing rookie draft pick Lonzo Ball. He's the sole reason Russell was traded, and hasn't panned out as quick as expected. With Los Angeles' future resting awkwardly (like his shooting form) on his shoulders, he needs to find his rhythm shooting the ball.
---
Brooklyn will host Los Angeles on February 3rd, and Russell will get another chance at a 'revenge game.'
Watch for Lonzo Ball and Kyle Kuzma's development, in addition to the Nets success, as the true winner of two teams has yet to be determined.
The Brooklyn Nets will travel on to Talking Stick Resort Arena, where they will be hosted by the Phoenix Suns. Tip-off is Monday, at 7:00 PM EST.