The Devils currently sit atop the Metro division. That's a surprise to everyone, especially the Islanders and Rangers.
If I told you before this NHL season that on Nov. 3, the New Jersey Devils would not only be the best team inNew York but the Metropolitan Division, you would have told me I was insane. You would have told me a bunch of young unproven forwards mixed in with Taylor Hall, Kyle Palmieri, Adam Henrique and Marcus Johansson could not be the best team in the Metro this early. That a group of unproven defensemen with a goalie coming off his worst career season could not be the best team in the Metro.
But here we sit, Nov. 3 and the Devils are leading the Metropolitan division with a 9-2 record and 18 out of a possible 22 points.
So, how did we get here?
The Devils have gotten here on the balance of their forwards and they're actually scoring goals. That was one of the major question marks for the Devils heading into this season, and they have answered the bell. Players we have expected to thrive and some that we didn't think would be on this team are carrying to the Devils to their best start in franchise history.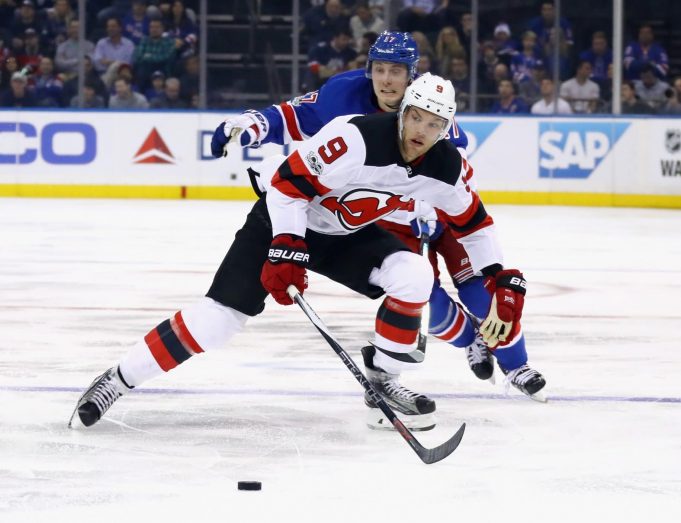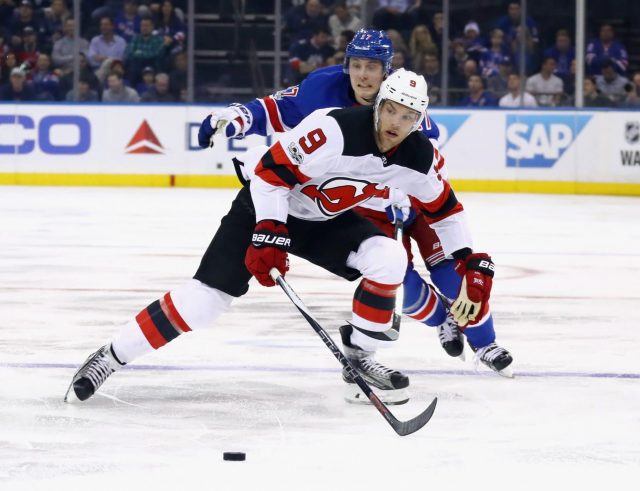 Taylor Hall has been the most important Devil so far this season, and that is the only thing that we expected from the Devils this season. In 11 games Hall has 15 points (3G-12A). Not only that is he's been super responsible defensively, and it looks like he is finally having fun in New Jersey. Last season the trade to Jersey was so fresh it just seemed like he was missing Edmonton a little bit. A super successful young team that he helped build and he was stuck on the Devils. The worst team in the Metro.
We've touched on this a bunch already this season but Devils rookies are killing it this season. Will Butcher is tied for third in the NHL in points by a defenseman. 2017 first overall pick Nico Hischier has also been solid for NJ netting seven points. It took him a while to get on the scoresheet but he bounced back later in the month. Jesper Bratt has continued to stay hot after his quick start having ten points in as many games. He also had this sick goal in the shootout to beat Ottawa.
Jesper Bratt with a FILTHY move in the shootout! WOW! pic.twitter.com/Cok4mAvE0z

— NHL Daily 365 (@NHLDaily365) October 28, 2017
Blake Coleman and Brian Gibbons have also chipped in their fair share. Coleman has two points but has been great on the Devils fourth line and Gibbons already has five goals and two assists.
Speaking of the fourth line, it has been one of the best in hockey thus far into the season. It's crazy to think how far the Devils bottom six has come in just two years. Miles Wood, Blake Coleman and Stefan Noesen have done just an outstanding job not allowing goals plus adding scoring the Devils typically haven't had since Carter, Gionta, Bernier.
The goaltending from Cory Schneider had not been his best this season yet again until Wednesday night against Vancouver. He was on IR for about a week but it happened smack-dab in the middle of their BYE week. Schneider stood on his head in that game, stopping 37-of-37 shots. Prior to that, he had not been playing that well, but let's see if that can be a jumpstart to this season. The only thing that could make the Devils even more dangerous is a hot goaltender and the Devils may have just found that.
Rest of NY
In a surprising turn of events, the Rangers are one of the worst teams in the Eastern Conference. The Rangers currently sit at 5-7-2 but just won their last two games against two of the best in the league so far, Vegas and Tampa. The Rangers just can't be this bad. There is too much forward talent on their roster to not crack at least a Wild Card spot. Don't be surprised if the Rangers start to get hot in the coming weeks.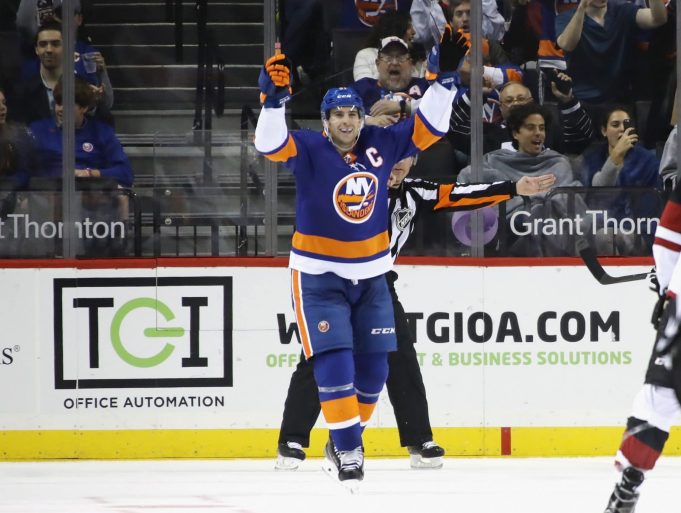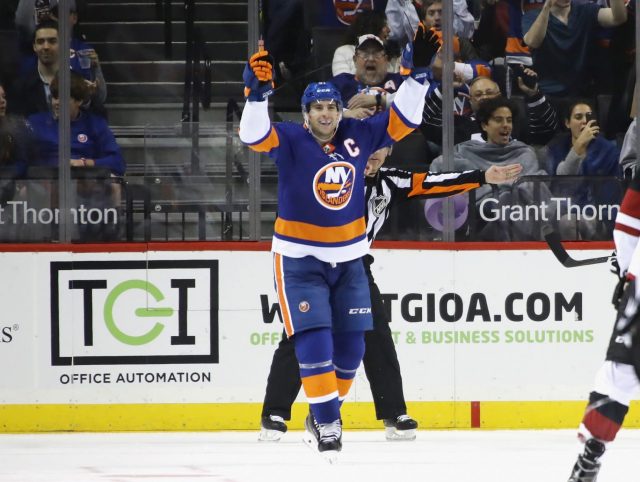 The Islanders, on the other hand, are currently sitting at 7-5-1 in the first eastern conference wild-card spot behind all-star John Tavares. JT has already posted 17 points this season (12G-5A). The Islanders are coming off a tough loss to the Washington Capitals tonight, but they're sitting about right where they're supposed to be. The Islanders are going to be a bubble team this year but I don't know if they have the depth to make the playoffs.
New Jersey is now entering one of the tougher parts of their schedule. They have two games this weekend with Edmonton and Calgary. West Coast trips really show what a team has, and if Wednesday was any indication of how this trip is going to go, this team is going to be good. They played one of their worst games of the season yet still found a way to win 2-0.