In the world of the franchise quarterback obsessed, the New York Jets have already missed out on Deshaun Watson. Be extremely careful.
The obsessed have already made it clear. The franchise quarterback junkies who wanted to see it happen are now shouting from the rooftops with vulgar grammar to match Denis Leary's Lock and Load.
This group wanted to see Clemson's Deshaun Watson drafted by the New York Jets in the 2017 NFL Draft.
It was all laid out, pictured in minds everywhere. The two-time Heisman Trophy nominee and NCAA Champ would be called at No. 6. He'd be greeted by Roger Goodell with a green and white No. 1 jersey with cameras flashing and smiles abundantly apparent.
Finally, the Jets would capture that franchise QB that's eluded them since Joe Namath — and they'd sneakily do it in the draft class prior to the big-time quarterback draft class (Sam Darnold, Josh Rosen, Josh Allen, Baker Mayfield) everybody expected them to be players in following an infamous horrid season.
It didn't happen, much the joy of a good percentage of the fan base. Stud LSU product Jamal Adams was brought in and he's already paying dividends.
But it seems the Watson envy list is growing with each passing week.
Watson is tearing it up. After eight weeks of play and seven games under his belt, Watson is tied for the league lead with 19 interceptions. Accompanying him is young Carson Wentz.
He currently ranks 16th in the NFL in passing yards (1,699) and fifth in passer rating (103.0) while leading the Houston Texans to a 3-4 record (3-3 in games he's started).
He looks good. He's been a fantasy stud. He's been making every throw under the tutelage of head coach Bill O'Brien.
But can we all take a step back and calm down?
We've witnessed this story too many times before.
Everything about Watson is top-notch. He's a great athlete who competes at the highest level. In fact, many glow over his competitive nature, via Manish Mehta of the New York Daily News.
"My God, Houston's so lucky," Richard Sherman told MMQB.com. "By next year, he's going to be a top-five quarterback in this league, and that includes the two big dogs (Tom Brady and Aaron Rodgers). He makes you dig to the deepest part of your competitive juices to beat him."
It seems as though Sherman "misremembers" recent NFL history.
Just five short years ago, another QB in the mold of Watson took the league by storm. His name was Robert Griffin III.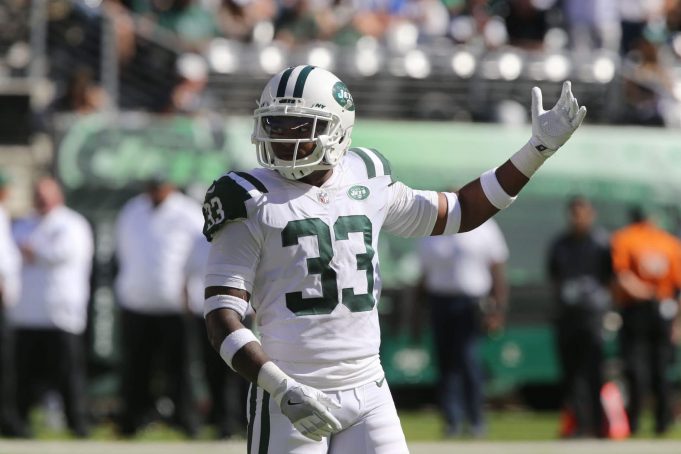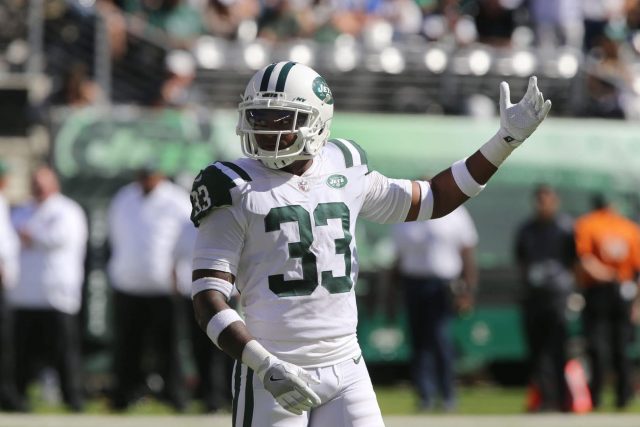 Taking the starting job early, RGIII led his Washington Redskins to the NFC East crown while torturing defenses both through the air and on the ground. The was so impressive — 3,200 passing yards, 20 passing touchdowns, five interceptions and a truck full of ground tricks — that Griffin backers everywhere pointed to the Andrew Luck supporters and said, "Hey, see. RGIII is miles better than the Stanford pocket-passer."
It wasn't just Griffin. It was an era. It was the wildcat that bled into the read-option era that caught defenses off-guard for a good season and a half. We Colin Kaepernick take advantage of the same trend.
Once defenses caught up to the college football gimmick, it was all over — for both of them (save for Kaepernick's OK numbers a season ago for a losing team).
Watson isn't RGIII or Kaepernick. He's a much better pocket-passer. At the same time, the question about his ability to make all the throws from the pocket without needing his legs is still there. Six or seven games will never answer that big one.
Mobility is fantastic. In a league full of below average offensive lines, deploying a mobile quarterback is a dream for an OC and a nightmare for the DC. But mobility can only be that second trait — that second fallback option.
Look at the all of the Super Bowl winning quarterbacks since 1981:
There isn't a mobile-first QB in the bunch.
Russell Wilson and Aaron Rodgers have excellent mobility. Legendary mobility and pocket-presence, in fact. But both are pure pocket passers. Doug Williams, while mobile, was also a pocket passer.
Deshaun Watson has every chance to continue his pocket-passing wonders, just as he's doing now. But seven weeks is far too small a sample size for Mike Maccagnan and the New York Jets to feel NFL Draft remorse — remorse resembling Dan Marino circa 1983.
Let's all calm down. The kid is showing great things. O'Brien is game-planning tremendous stuff for his young signal-caller. A year of tape needs to be put on the board first. A couple of years for pure pocket-throwing needs to be fully executed.
Then, and only then, should the Jets start kicking themselves. Right now all they have is a generational talent at safety who's leading one of the better safeties in the NFL with no pass rush at its side.