It wasn't that long ago that Zack Wheeler was to be one of the New York Mets' premier starters. But after Tommy John, what does 2017 hold?
C
oming into the 2017
MLB
season,
Zack Wheeler
's role on the
New York Mets
' roster is still up for debate, even at the highest levels of the organization.
Before undergoing Tommy John surgery nearly two years ago, Wheeler showed flashes of real potential at times, specifically in late 2013 and 2014. During that time, he produced 18 wins with a 3.50 ERA and 271 strikeouts in his first 49 big league starts.
Even though Wheeler looked great since his call up to the big leagues, he more than had his struggles. There were occasional starts where he would have a hard time throwing strikes, constantly falling behind batters. This led to shorter outings, more walks and higher pitch counts for the former first round pick.
Wheeler is fully expected to be ready for Opening Day this season after not seeing any big league action since September 2014. The Mets are reportedly going to be very cautious with him by using innings and pitch limits to gradually get him back into form.
But the main question for Wheeler is where is he going to be used to start 2017 – in the rotation or the 'pen?
Since the Mets already have great young depth in their rotation with Noah Syndergaard, Jacob deGrom, Matt Harvey, Steven Matz, Seth Lugo and Robert Gsellman, it's no secret that Wheeler's role doesn't need to be of a strictly starting nature.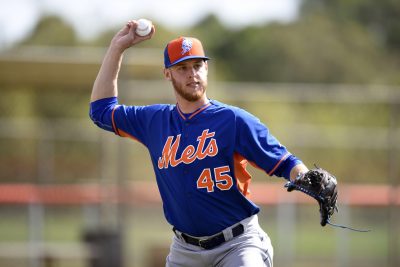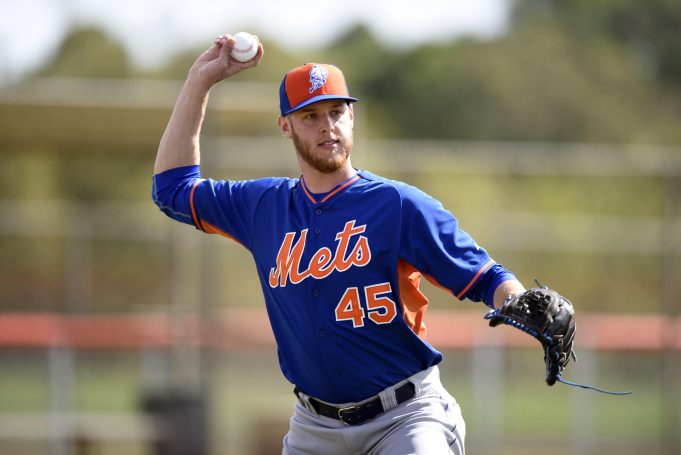 In a way, it could actually be more beneficial for the Mets if they put Wheeler in the bullpen and have either Lugo or Gsellman serve as the fifth starter in the rotation.
As that duo had a lot of success filling for starts late last season, it would probably be the safer bet to have one of those guys round out the rotation, compared to a pitcher who hasn't made a big league appearance in over two years.
Lugo and Gsellman would both be able to pitch deeper into games than Wheeler, as the Mets are looking to keep his innings down in his first full season back from TJ, much like was done with Harvey in 2015.
Wheeler could serve as a very beneficial middle relief pitcher that could pitch multiple innings, getting hitters out with the power stuff in his arsenal. With the Mets still looking to find one or two more relief pitchers to pitch in that role, Wheeler could slide comfortably in there, making it a win-win for both sides.
Management has been publicly unclear with a lot of their plans for Wheeler so far, but with the Mets having such deep depth in their starting rotation and him coming back from a major surgery he had nearly two years ago, don't be surprised if the Mets try to limit his innings by moving him to the bullpen.