In what is a pivotal year for the franchise, Trevor Booker is there to help get the Brooklyn Nets back on track.
Brooklyn has opened eyes and stunned everyone with their play to start the season. The Nets are ready to prove that they are no joke this season and have their eyes on a playoff spot.
Brooklyn currently holds a record of 3-3 and for the first time in a long time, they don't have a losing record.
It's only the very beginning of the NBA season, yet Brooklyn is already showing they can run up the scoreboard. They're averaging 115 points per game.
This is not a team other teams will consider an easy win. One of the main reasons Brooklyn has the confidence and has shown up every night playing extremely well has been forward Trevor Booker.
The Nets' veteran has emerged as Brooklyn's biggest surprise player this season. Entering the year listed as a bench player who and possible trade asset, Booker is currently running on an expiring contract but is playing like he deserves an extension.
He's putting up numbers neither the Nets or their fans were expecting; averaging almost double his career stats.
Booker has proven himself as the go-to big man. In the Nets three wins so far, he's made an impact on both ends of the floor, especially on the offensive end.
Booker is continuously driving to the basket, draws fouls, and collects key offensive rebounds which lead to put back points or reset plays. 
Wednesday night the Nets stunned the league by taking down the defending Eastern Conference champs and NBA championship favorite Cleveland Cavaliers.
D'Angelo Russell was ruled out for this game due to a knee sprain but that was no concern for the young Nets. They had multiple standout players during the game but Booker was a huge factor in the win.
---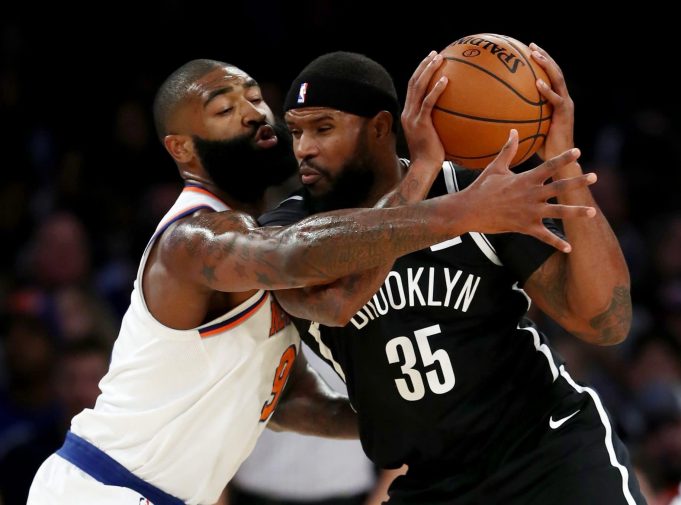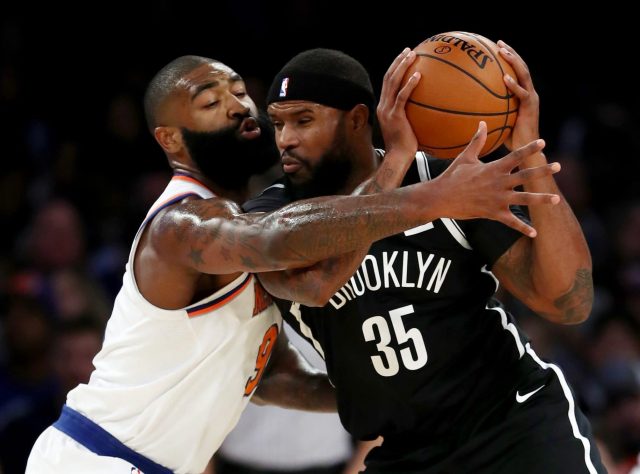 ---
Even though Booker only had 6 points in 20 minutes of play in the big win, he came up huge for the Nets as an extra body in the post.
He had some key offensive rebounds late in the game which eventually lead to another possession and points scored.
Booker is currently averaging 12.8 points and 8.6 rebounds across the Nets' first five games. Brooklyn has utilized him as a strong asset off the bench and he has exceeded expectations.
Aside from Booker's excellent play, he is also bringing veteran leadership and showing heart to the young Nets, which has likely motivated them all the more.
This 27-year old big man is playing at a high-level on a team that is more motivated than ever. With that, Brooklyn basketball is on a path of eventual return, and fans couldn't be more excited.
The Nets will host the Denver Nuggets at Barclays Center on Sunday. Tip-off is at 6:00 p.m. ET.