Two teams off to horrid starts in the 2017-18 NHL season, the New York Rangers and Arizona Coyotes, will face each other at MSG on Thursday.
The Rangers need to regroup in a hurry. As has been the case this year, the hockey gods seem to keep testing them and tonight will be no different as the winless Arizona Coyotes come to the Garden. We know what that means—the Coyotes are due for a win.
Here's what the Rangers must do to keep the Coyotes looking for that first win.
Win The Early Minutes Of The First Period
It's no secret that the Rangers have a bad habit of falling behind early in games this season. They must hit the ice ready to fight from puck drop. Play smart, dump-and-chase hockey. Don't give Arizona early power play opportunities to the Coyotes. Each line must play as a complete unit. The Coyotes are going to be playing desperate hockey, so the Rangers need to do everything they can to keep the momentum on their side.
Alain Vigneault Must Be Consistent With His Lines
Vigneault talks about finding the right lines to be productive and the need for team chemistry. Well, he can't achieve either if he is constantly moving players around. Whatever lines he decides to go with for tomorrow's game he needs to keep intact. It's hard to keep questioning why Rick Nash or Michael Grabner continues to struggle when every night they have different linemates.
The same can be said with the defensemen. Ryan McDonagh has had a different partner almost every game so far and it's showing on the ice and the scoresheet. Vigneault and the coaching staff have to go back to basics. Put guys on a line. Keep guys on a line.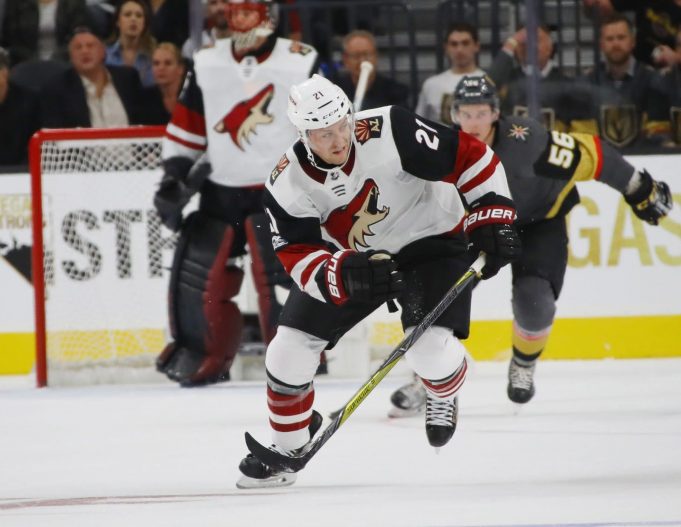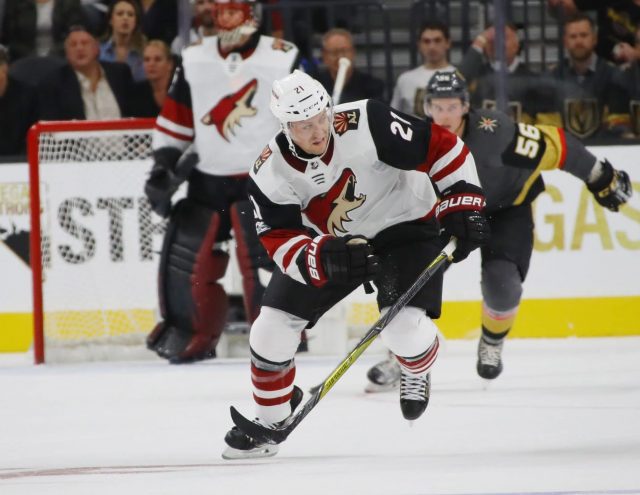 Contain The Former Rangers
The Coyotes are led by former Rangers center  Derek Stepan. He has scored two goals so far this year, but his ice time is the key factor. Stepan is averaging a little more than 20 minutes a game for the Coyotes. He loved wearing that Rangers jersey, so it's safe to say he will be skating with a lot to prove to his former team.
Arizona also has Adam Clendening, Anthony Duclair and Antti Raanta on this team, so it's safe to say the Coyotes will play with a lot of passion to get their first win of the season.
The Coyotes will come out playing like a wounded animal cornered and defending itself. The Rangers, along with their struggles, are going to have to come up with a way to keep the Coyotes down and away from their first  "W" tomorrow night.
The season is 82 games long, and 10 games have been played. The Rangers need to correct their problems or they will become that wounded animal. That won't end well for anyone.