The New York Rangers have really struggled in the first period of games this season. Their 2-6-2 record is a reflection of this problem.
The New York Rangers can't seem to start their hockey games on the right….skate. In 10 games played, they have given up 15 first period goals. They are currently tied with the Montreal Canadiens for the most first-period goals against in the NHL. The only good part about that? Montreal has played two fewer games than the Rangers.
The worst part of this stat is the timing of the goals scored against the Rangers. In five of the Rangers first 10 games, they have given up a first-period goal within the first two minutes, 40 seconds of the period. To no one's surprise, the Rangers have lost every one of those games.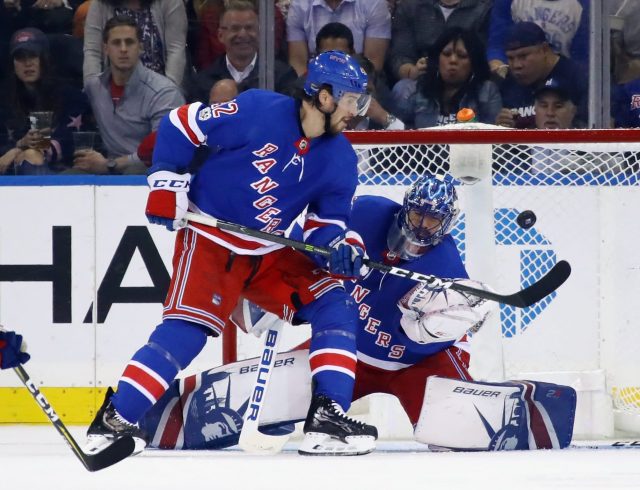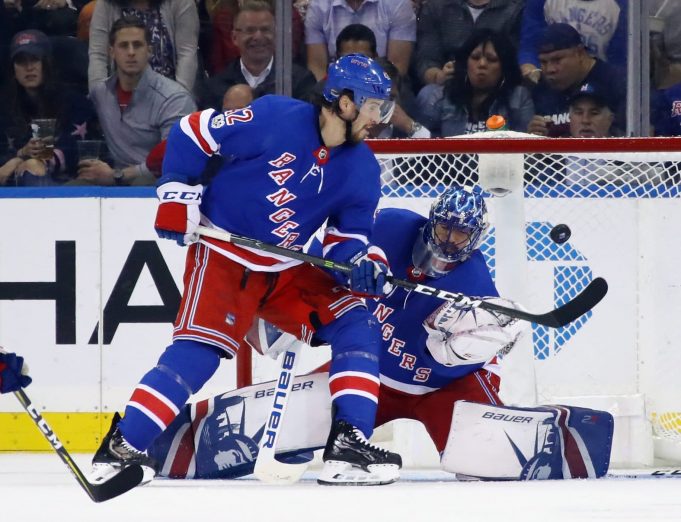 | Date | Opponent | Time Into First Period Goal Was Allowed | Result |
| --- | --- | --- | --- |
| 10/7 | Toronto | 2:30 | L 8-5 |
| 10/10 | St. Louis | 0:15 | L 3-1 |
| 10/17 | Pittsburgh | 0:43 | L 5-4 (OT) |
| 10/19 | NY Islanders | 2:40 | L 4-3 (SO) |
| 10/23 | San Jose | 1:56 | L 4-1 |
The Rangers need to be better prepared to start their hockey games. It's hard to win when the team has to constantly play from behind early. It's not easy to assign blame in this situation, but someone needs to step up and figure out how to fix this problem.
Having just six points 10 games into the season is unacceptable. The start of a game can dictate how the entire game will be played. Lately, all that has been shown by the Rangers is their inability to come out of the locker room strong.