The Brooklyn Nets need a big man, and the Phoenix Suns have made Tyson Chandler available. Could the two sides reach a deal?
A
nother season of tanking awaits the Phoenix Suns, who are reportedly open to trading
Jared Dudley
and/or Tyson Chandler. 
Zach Lowe
of ESPN noted their willingness to explore options in his
most recent column
:
"They've explored the possibility of moving off Jared Dudley and Tyson Chandler, sources say, though they likely feel no urgency to dump them; Phoenix remains just under the salary floor."
For the Brooklyn Nets, big men and rebounding remain their biggest weakness headed into next season. With that in mind, could General Manager Sean Marks pull the trigger on yet another trade?
Trade Proposal
For a trade to work, salaries and desired effect have to match. Earning a capable rebounder in Chandler better prepares the Brooklyn Nets for the uphill frontcourt battles ahead. The Phoenix Suns need anything that could benefit them in their efforts to rebuild.
From Brooklyn, the Suns would receive power forward Trevor Booker, and a second-round pick. On a $9 million expiring deal, he opens the team back up to free agency options come next summer.
From Phoenix, the Nets would be receiving center Tyson Chandler. His rebounding presence and postseason experience make him worth the price tag.
Why Should Brooklyn Consider?
Trevor Booker had a career season last year and isn't expected to decline this upcoming season. Over 71 games played he posted 10 points and 8 rebounds.
Booker's going to receive some kind of offer in free agency next summer, so why should Brooklyn not cash in on him now?
Tyson Chandler has a lot to offer a young inexperienced team like the Nets. Though he played only 46 games last year, he averaged 8.4 points and 11.5 rebounds.
---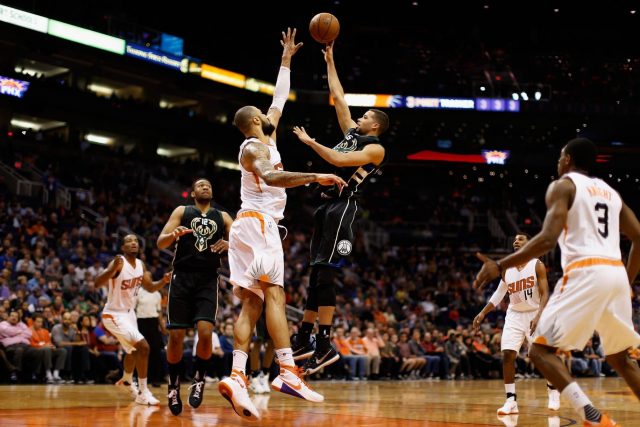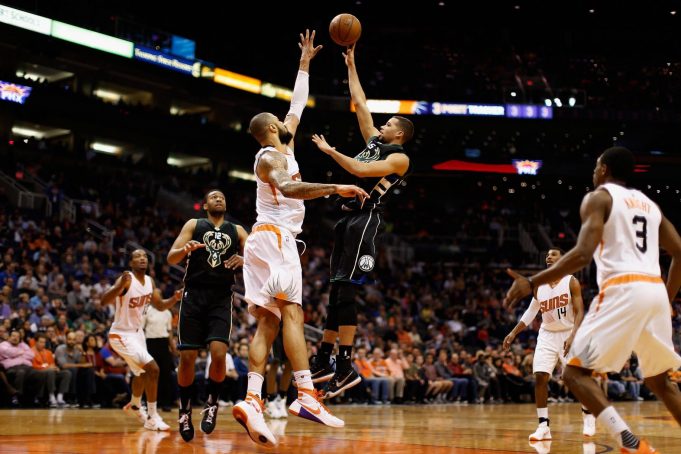 ---
He's seen the playoffs nine seasons in his 16-year career. With that as the goal in mind for Brooklyn, he'll have some knowledge to offer.
More important, y the Nets recently drafted a very young and impressionable center, with whom they wish to reshape the franchise. Brooklyn selected Jarrett Allen with the 22nd pick of the 2017 NBA Draft.
At 6-11 and 234 pounds, his build is very comparable to that of Chandler's 7-0 and 224 pounds back in the 2001 NBA Draft.
Bringing Chandler in to mentor Allen, while still having Timofey Mozgov on the reserve could provide the insight this rookie needs to develop into a top big man.
Sure, Chandler's $13-million for next year may clog things up, but they can surely find a way around it.
Dumping one of the many young guards on roster like Isaiah Whitehead could help to alleviate any cap space pressure.
Would Phoenix Consider?
It's hard to tell how serious the Suns are about dumping the veteran big man, who's been linked to trade rumors in the past. Dependent upon their asking price, Brooklyn simply may not have anything that sparks any interest.
The Suns aren't going anywhere with or without Chandler, so there's no pressure to make a move now.
With a trade involving point guard Eric Bledsoe imminent, Phoenix may just wait and try and package the two together closer to the deadline. 

---
If General Manager Sean Marks has one more trade up his sleeve, this is one more beneficial than most.
Tyson Chandler offers rebounding, mentorship to a valuable rookie, and an irreplaceable championship presence in the locker room.