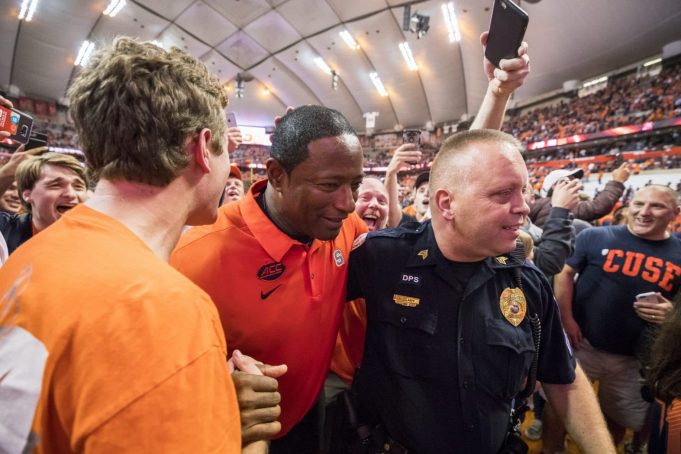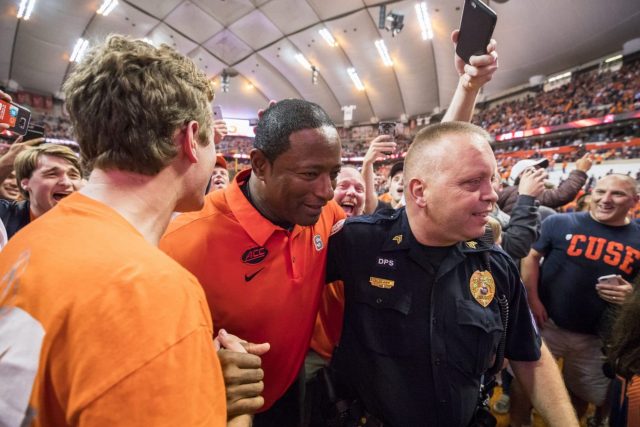 Syracuse football head coach Dino Babers delivered arguably the most humbling yet exhilarating locker room speech college football has ever seen on Friday night.
Since joining Syracuse' coaching staff in December of 2015, Dino Babers has overcome mountains of adversity, Friday night's upset over the reigning national champions being the latest example of it.
For those who don't remember, one of Syracuse' four wins from last year came against the No. 17 ranked Virginia Tech Hokies, when they beat them 31-17 in week seven of the 2016 college football season.
Shortly after the game, Babers delivered the most emotional postgame locker room speech of the football season, and it went viral.
Nearly a year afterward, Syracuse went into a Friday night matchup against the Clemson Tigers as 24-point underdogs. The Orange ended up beating them 27-24.
Following the game, Babers did what he does best, reward the magnificent play from his team with another memorable post game speech.
Just watched Dino Babers in the 'Cuse lockerroom postgame and I'm ready to run through the sliding glass door pic.twitter.com/zqn696JK8N

— CJ Fogler (@cjzero) October 14, 2017
Syracuse football is once again relevant and it is all thanks to Babers and his contagious desire to win football games.