It's not just about hitting Tom Brady, it's about how you hit him. For the New York Jets, interior up-the-middle pressure is the key.
T
here's a myth building about Tom Brady.
"If you hit him, you can beat him."
First of all, it's a statement that can be said for any quarterback in the history of the National Football League. Playing the strategy of defense revolves around how many to send and how many to play in coverage. It's all centered around pressuring the quarterback.
Some signal-callers handle pressure better than others. Brady is one who handles pressure well. In fact, it's a strategy of his to fall down before pass-rushers even get to him. (No wonder he's talking about playing until 45-years of age.)
More importantly is the idea of "how" to pressure field generals.
Pocket passers come in different shapes and sizes. Forget the scrambler for now. That version of the QB needs his own spy. Despite conventional wisdom, pocket passers are all unique.
Take Ben Roethlisberger, for example. There's not one area that affects him more than the other. His propensity to hold onto the ball and look to shake guys off doesn't force any area of the pocket as more highlighted than another.
Brady is different. It's not just about "getting to him."
Interior up-the-middle pressure is what bothers No. 12.
The strategy really began during the New England Patriots pursuit of 17-0. During Super Bowl XLII, it was the New York Giants famed NASCAR package that did Brady in. Michael Strahan and Osi Umenyiora attacked the edges while Justin Tuck (who could have easily been named Super Bowl MVP), attacked No. 12 up the middle. The Notre Dame product using his quickness against the Pats interior was ultimately the biggest key in the game.
Brady loves to step into throws. He loves to allow his tackles to run the edge behind him and step into throws. The edge pressure doesn't really bother him. It's the stuff that's in his face and at his feet that become his downfall.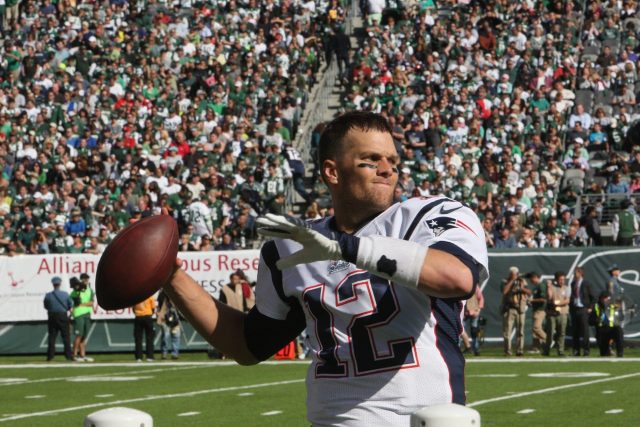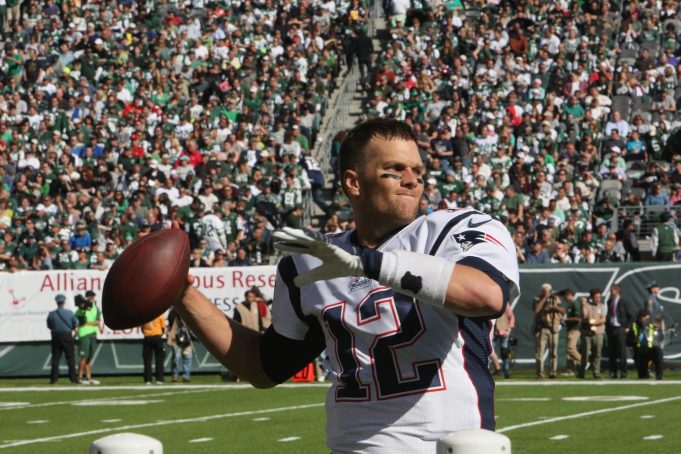 How do the Jets Get it Done?
If there's ever a team equipped to generate interior pocket pressure, it's these New York Jets.
Even without Sheldon Richardson, the talent is still present. Leonard Williams and Muhammad Wilkerson are now lined up exclusively along the interior of the box. (It's been a blessing since the departure of Sheldon as now none of the three have to play out-of-position.)
Edge player Kony Ealy will play after missing last week in Cleveland. He, along with a plethora of edge players (Jordan Jenkins, David Bass, Josh Martin, Freddie Bishop, etc.), will man the edge in both the base and sub-package.
Big Mo is currently listed as questionable. He didn't practice on Friday with a shoulder and a toe.
In terms of how Brady loves to negotiate the pocket, think of a statue. At times he can slide, but he's no Aaron Rodgers. Instead, the O-line is coached up to force the edge wider than usual and deploy the three interior guys to handle the rest (so Brady has clear vision). Dante Scarnecchia, New England's O-line coach, is one of the best in the history of the game and his the franchise's great secret weapon other than the mysterious Ernie Adams, of course.
In the Pats victory in Tampa last week, here's an example of Brady in the pocket:
Number 12 never gets depth on the drop back. Very rarely will you ever see him drop any further back than where he's lined up in the shotgun.
To attack this, the Jets must do the following:
Encourage the edge rushers to make moves inside on pass only situations.
Bring extra pressure up the middle.
Allow Jamal Adams to take away dink-and-dunk matchups.
Against a balanced offense, it's tough to accomplish No. 1. If it's a mobile quarterback and the edge becomes compromised by the end or outside 3-4 linebacker swimming inside, he can jump out of the pocket and really hurt the secondary. Against Brady, that stuff isn't a threat.
Todd Bowles will allow Williams and Wilkerson to attempt to create pressure against the center and two guards to start the game. If they cannot, extra pressure will be called and instead of attacking the edges, most of it will come from the inside.
Perhaps the most securing aspect of playing against Brady this season is employing Jamal Adams. This kid who sniffs the box in sub-packages (dime and quarter) will not only be able to take away tight ends and running backs who would normally abuse a Calvin Pryor or David Harris, but rush the A or B-Gap on a blitz.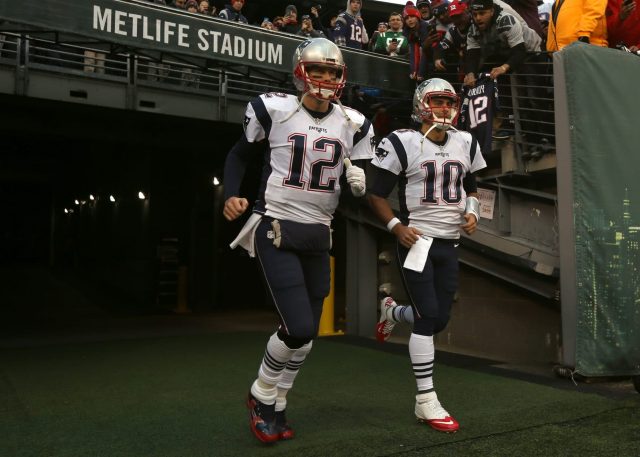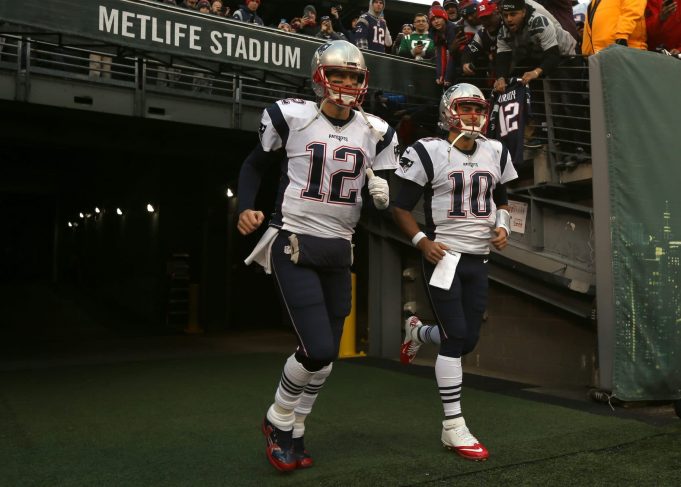 Final Thoughts
Yeah, sure … you can say "hit Tom Brady" if you'd like, but it's much more than that. It's about "how" he's hit.
Throughout his illustrious NFL career, there aren't any more secrets. He hates pressure in his face. He needs to step up in the pocket.
The Jets, as constructed right now, are more equipped to handle Tom Brady than ever before. It has to be the Big Cat and friends show on Sunday at MetLife Stadium. If that's not the case early, it'll fall into the hands of Todd Bowles. Extra pressure will be coming up the middle. Only time will tell if the young, newly-constructed secondary can handle it.