The Brooklyn Nets are gearing up for what they hope is a season culminating in a playoff berth. Well, what if they don't? When all else fails, who gets traded first?
G
eneral manager Sean Marks made some high impact acquisitions this summer. In a trilogy of trades, the Nets acquired: a promising young guard and former 2nd overall pick in
D'Angelo Russell
, a skilled scorer on the wing and playoff experienced
Allen Crabbe
and an underdog perimeter defender in
DeMarre Carroll
.
It's been a summer to remember. Now, it's time to switch focus to the regular season. Back in July, point guard Jeremy Lin promised playoffs. In August, Russell said he wants teams across the league to hate the Nets.
All this hype is either going to boost Brooklyn, or make them that much more of a disappointment when they fail. Should they fall below standard and have another abysmal season, the front office will have a decision to make.
Individual player performance can make for a tempting move at hand, regarding any potential return value.
If that's the case and the Nets do decide to clean house a little, who's first to go on the trading block?
Jeremy Lin
It will take, as previously mentioned, a strong season for Lin to draw attention. But in today's league, the point guard position is the most polar among the league. Some guys have it, while others simply don't. Some age well, while others deteriorate at a disturbingly fast pace.
Jeremy Lin, if he can stay healthy, has maintained a high level play at the point guard position for the last few seasons. He had a career stint in his 36 games for the Nets last season but there lies the problem.
If Lin has a full season making the same types of plays and displaying the same scoring prowess through a full 82 games? The return value might be too tempting for Marks to ignore.
The Nets' depth at the guard position is formidable. The newly acquired Russell and Crabbe wouldn't make for a terrible backcourt either. Watch for Lin's name to get tossed around in a worst case scenario this season.
---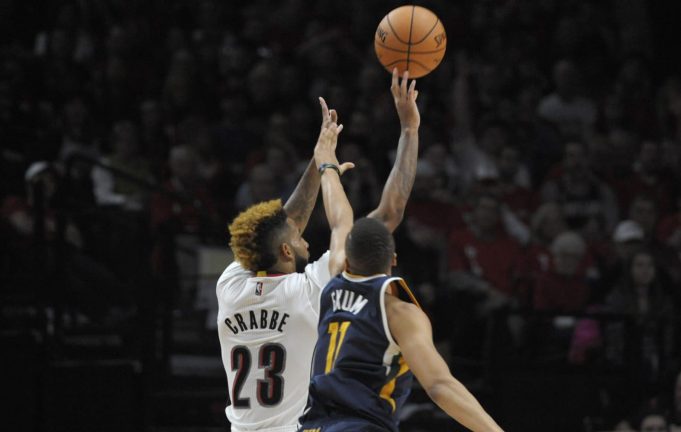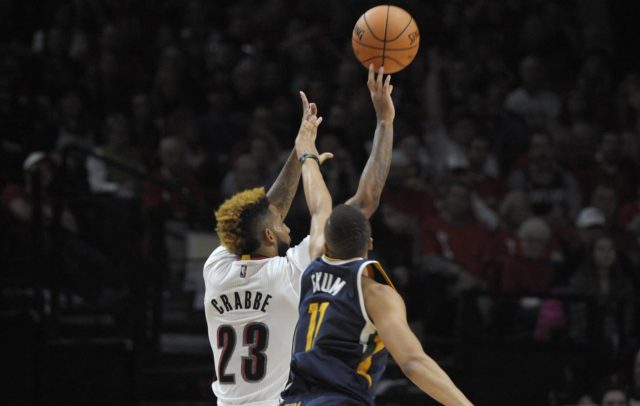 ---
Allen Crabbe
With a career season under his belt, Crabbe has been moved to Brooklyn with the chance to prove he can be a starter in this league.
It would only make sense that after doing so, Marks turns around what was considered a "salary dump," and cashes in on his head coaches' development skills.
Crabbe's offensive versatility would be more than complementary to any team looking to contend, as long as they're willing to pay the price.
A spot-on shooter from deep, he averaged the league's second best percentage (44 percent) from three last year. His pump-fake technique is one of the best in the league. Crabbe is a guy that gets you 10 points a night, without question.
Booker is a seven-year veteran to this league and he's only done what's been asked of him by each of his three teams. In Brooklyn, he's assisting with rebounding and defensive energy, a role that's earned him the spotlight as one of the best role players in the league.
Last season, Booker averaged 10 points and eight rebounds per game, both career-highs.
Any contending team who finds themselves with a weak rebounding core at the deadline is liable to inquire. His $8 million expiring deal makes it all the more sweet for any team making a Hail Mary run at a championship.
Wth 22-year-old Rondae Hollis-Jefferson nearly promised a starting job at the four, it's hard to see Booker returning to Brooklyn next summer in free agency. Expect Marks and the Nets' front office to check on his status at the deadline.
---
In short, it seems that Jeremy Lin's fate with the Nets is the least secure.
With such a deep and promising young core at the guard position, expect rumors to surface down the road in February.
The Brooklyn Nets will open their season visiting the Indiana Pacers on Wednesday, Oct. 18.