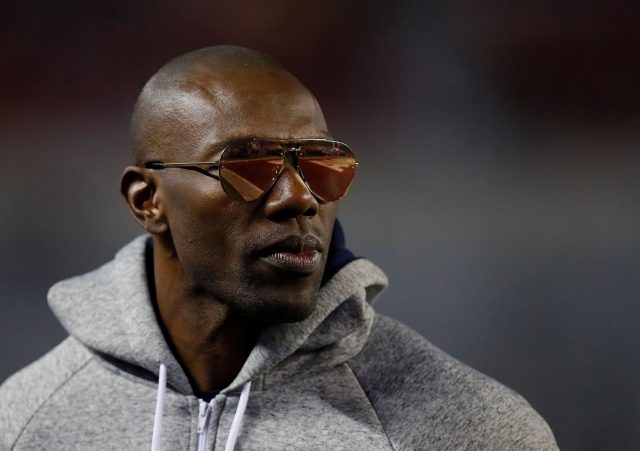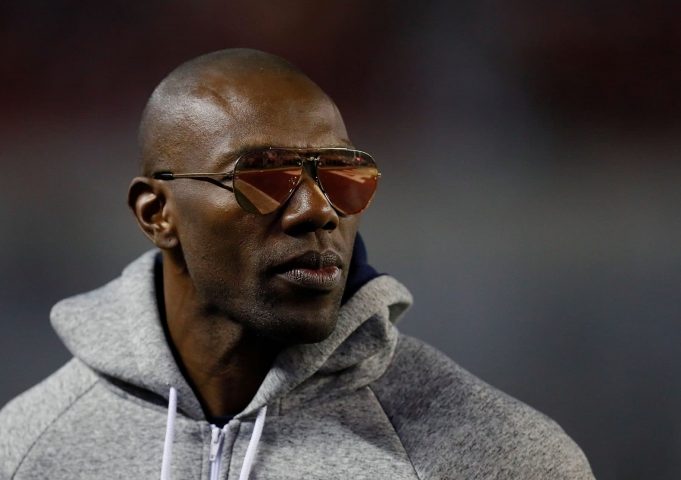 Former NFL wide receiver Terrell Owens believes that he can help the pitiful New York Giants turn things around.
The New York Giants are currently 0-5 and Terrell Owens thinks he knows what they need to turn things around: Terrell Owens.
Owens made a surprise call into Mike Francesa's show on Tuesday voicing his desire to play for the Giants.
"I've reached out to my agent," he said, per CBS New York. "I haven't followed up with him, but I did have him reach out to gauge the temperature. I haven't heard anything back. But at the end of the day … it's probably not going to happen, but, again, like you said, I've always kind of kept myself in decent enough shape to still go out and play."
The six-time Pro Bowler has played for the San Francisco 49ers, Philadelphia Eagles, Dallas Cowboys, Buffalo Bills and the Cincinnati Bengals. However, he hasn't played in the NFL since 2010 with the Bengals. He has 1,078 catches for 15,934 yards and 153 touchdowns in his career and ranks eighth all-time in catches, second in receiving yards, and third in receiving touchdowns.
The Giants could use Owens after most of their wide receivers were bit by the injury bug last week. Big Blue has lost Odell Beckham Jr. and Brandon Marshall to season-ending ankle injuries. Dwayne Harris is out for the season with a broken foot and Sterling Shepard is day-to-day with a sprained ankle.
Owens isn't the only one trying to play for the Giants. Chad Johnson also tweeted at the Giants on Sunday to say whats up, according to Jordan Heck of Sporting News.
@Giants Hey big head

— Chad Johnson (@ochocinco) October 8, 2017
Owens also tweeted at the Giants on Sunday telling them to let him know if they need a receiver for this season, he's game.
Hey @Giants let me know if you need an interim wide receiver!

— Terrell Owens (@terrellowens) October 8, 2017
"That's all the Giants need is you two," Francesa said. "I mean, they don't have enough problems."
It looks like the Giants might have to call Owen and Johnson to help them out, otherwise they might be the ones who Suck for Sam instead of the New York Jets.