Given the injuries that've been thrown their way at wide receiver, the New York Giants should opt to move Evan Engram to the outside.
S
unday afternoon, the New York Giants dropped their 5th consecutive game to open the 2017 regular season. To make matters worse, they lost both
Sterling Shepard
and
Brandon Marshall
to an ankle injury, as well as 
Dwayne Harris
to a broken foot and
Odell Beckham Jr.
to a fractured ankle. Now four men down at wide receiver, the Giants should look to move tight end,
Evan Engram
, to the outside.
With Harris and potentially Beckham both out for the year, as well as Shepard and Marshall currently enduring ankle injuries, the Giants are incredibly thin at wide receiver. Outside of Roger Lewis Jr. the Giants have little to no familiar faces present. But one move that could and should be made to help bolster or, at least, improve that core is permanently moving Engram to wideout for the remainder of the year.
It's no secret that, while a tight end, Engram lines up as more of a wideout. He plays in the slot, rolls outside for quick dump-off passes from Eli Manning and is ultimately built like a receiver.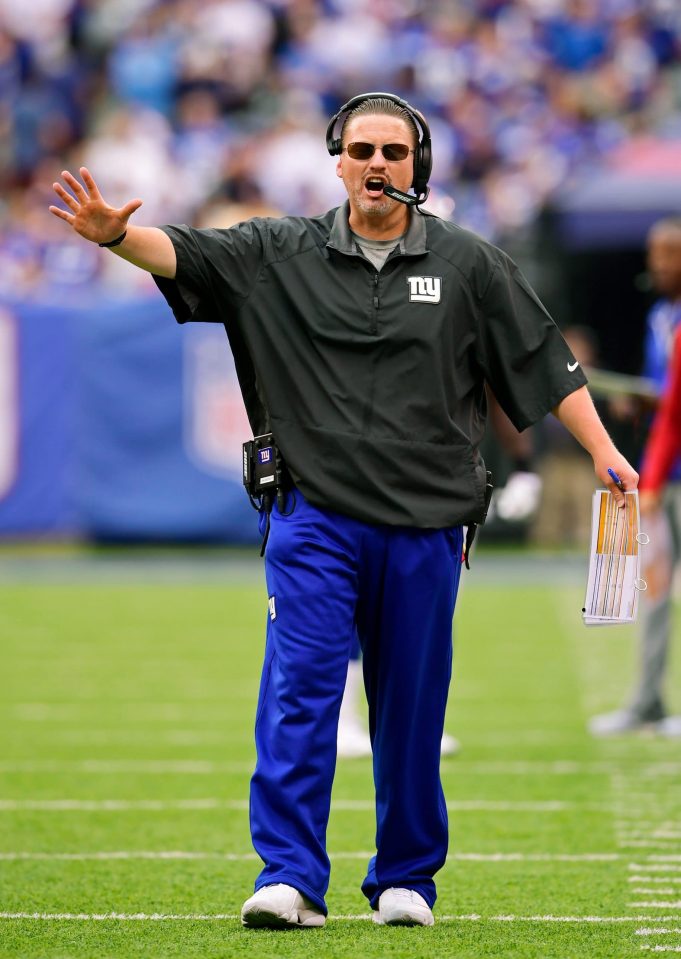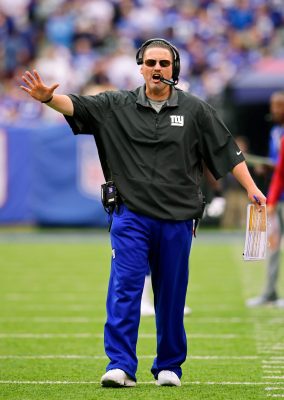 Standing at 6-foot-3, 240 pounds, Engram certainly isn't small, but he's more of an outside threat than inside blocker; he's quick, has good hands and has been targeted by Manning a reasonable amount of times. Though he was thrown to just four times on Sunday afternoon, Engram has been targeted a total 30 times this year. On those passing attempts, he has totaled 19 receptions for 200 yards, as well as one touchdown. Engram's lone trip to the end zone transpired in the Giants' Week one affair with the Detroit Lions on an 18-yard pass from Manning in the second quarter.
Engram's most productive receiving game, though, came last week in Tampa Bay. Totaling a career-high six receptions for a total of 62 yards, Engram was a focal point of the Giants' offensive attack in Week four.
As a receiving threat, Engram has not been elite, but he has certainly held his own. And given the current state of things at receiver for Ben McAdoo and company, Engram should be moved to the outside for the Giants' remaining 11 games.
Regardless of how bad things have gone for the Giants, they still need to fill a 53-man roster and try to win games. With the majority of their starting receiving core out — some for the year — moving Engram into a starting role only makes sense.
He's shown that he can reel in tough passes from Manning and, in reality, is their number one threat at the moment. Lewis has had his fair share of moments this year, including a second-half touchdown Sunday afternoon, but he alone, obviously, will not be enough for Manning to operate.
Playing without Beckham, Marshall, Shepard and Harris decimate Manning's options, in regards to getting rid of the football. But the Giants have to do their best to try and provide him with some intrigue and reliability on the outside.
Plus, while it wouldn't be the sole reasoning for doing so, playing Engram at receiver for the rest of the year could allow McAdoo and the Giants to assess whether or not he can play there if Beckham walks in free agency next offseason.
The Giants need to provide Manning some weapons to work with at receiver. Finally moving Engram to wideout could grant him another body and allow the Giants' tight ends to fortify their efforts towards run blocking (a la Rhett Ellison).
Engram is an intriguing player. It's officially time to find out whether or not he's truly that versatile threat they envisioned he could be.