There's a legitimate and realistic thought of the 2017 New York Jets navigating to a 9-7 record and an NFL Playoff berth.
T
anks for nothing,
Gary Myers
. This one's for you.
On Jun. 8, 2017, Mr. Myers of the New York Daily News drew up his week-to-week roadmap of the New York Jets 0-16 season. Not only did he fall into that infamous tank trap so many other so-called "experts" did, he made it sound like the team would be lucky to win even one game — one game in the National Football League, a place built around so much luck and circumstance it's embarrassing to even mention it.
Via Myers:
Welcome to Tank Town, USA and the Sweet Sixteen.

Jets Nation, this is going to be ugly. The 2017 Jets have a realistic chance of being worse than the 1-15 Rich Kotite atrocity of 1996, a team that actually had a lot of talent, unfortunately none of it in the head coach's office.
Now at 2-2 with a realistic chance of moving to 3-2 with a win over the Browns in Cleveland, these very same writers who piled on the young Jets will be singing their praises.
Yes, as much as many would love to mock the following statement, these Jets have a legitimate shot of winning nine games and sliding into the NFL tournament.
Will they? Probably not. Can they? Absolutely.
Here's the week-to-week roadmap on how they can get it done, courtesy of Gary Myers and his bold 0-16 roadmap back in June.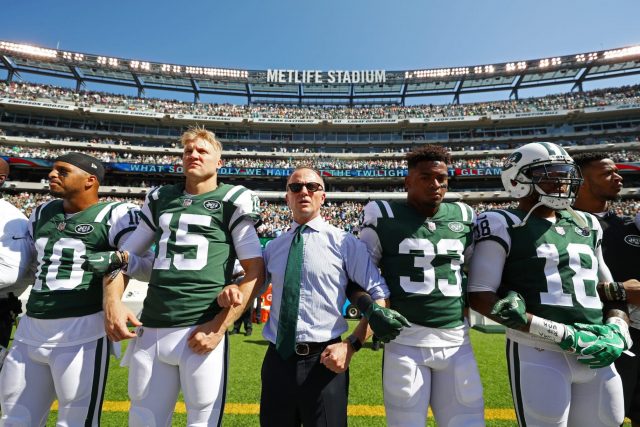 Week 5: @ Cleveland
Final Score: Jets 31, Browns 14
Hey, we're talking about a winning team here. The 3-2 Jets will build on recent successes at home against the Phins and Jags and turn up the heat against the winless Browns.
Just wait to see what this defense is going to do against Cleveland. Jamal Adams is going to have himself a day in the great state of Ohio.
Record: 3-2
Week 6: vs. Patriots
Final Score: Patriots 27, Jets 23
There won't be any Fitzmagic to Eric Decker jumping in the stands moment to cap off the win of the season this time around. Although, it'll be tight and a contest that the somewhat struggling Pats want nothing to do with.
Jets lose. Pats take this game and run the rest of the way to yet another AFC East crown.
Record: 3-3
Week 7: @ Miami
Final Score: Jets 20, Dolphins 10
While it's true that defeating a division rival twice in one season is rough, having the chance to play the Miami Dolphins twice within the first seven weeks will give the Jets a 2017 season sweep.
Record: 4-3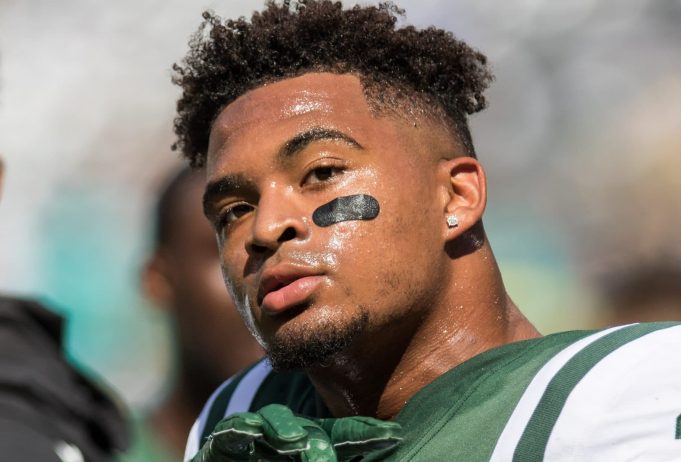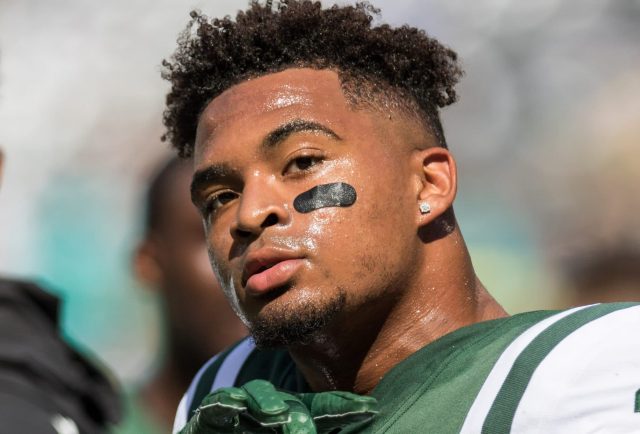 Week 8: @ Atlanta
Final Score: Falcons 28, Jets 17
Atlanta's just too good. Even with young Jamal Adams roaming the secondary and the front seven, Matt Ryan will cut up the defense just enough for the two score victory.
It'll be a tough one for New York, but a nice measuring stick contest.
Record: 4-4
Week 9: vs. Bills
Final Score: Jets 26, Bills 13
After coming off a dominating win over the Falcons in Week 4, everybody's on the Buffalo bandwagon. Everybody is loving the day Rex Ryan left and Sean McDermott swooped in to save the day.
We've seen this story from the Buffalo Bills before.
A season ago, the team started 4-2 and promptly crumbled. Perhaps they won't crumble to the same degree this season. Doesn't matter. They won't contend on the big boy level. Jets take the game to split the series.
Record: 5-4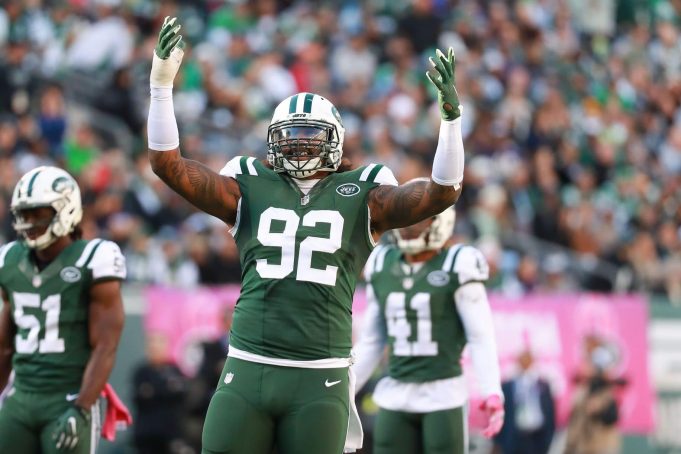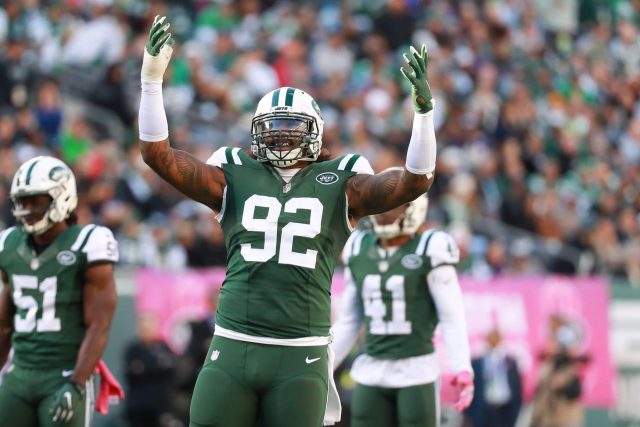 Week 10: @ Tampa Bay
Final Score: Jets 17, Buccaneers 13
This will be one of the games that decide the Jets season. Down in Tampa, Todd Bowles's squad will have to find a way to knock off a legitimate team if they'll have any chance of making this roadmap a reality.
Josh McCown will find himself injured in this one. Out early thanks to left edge pressure. Bryce Petty will come in, throw two second-half touchdowns and save the day.
Record: 6-4
Week 11: BYE
There will be no boat rides in Miami.
Record: 6-4
Week 12: vs. Panthers
Panthers 20, Jets 17
Cam Newton and Christian McCaffrey will lead the Carolina Panthers on a late game-winning drive in MetLife Stadium.
After playing tough, a game-winning field goal kills New York's two-game losing streak.
Record: 6-5
Week 13: vs. Chiefs
Chiefs 25, Jets 6
How quickly things change in the National Football League. Like Jerry Glanville once infamously said, it's the "Not For Long" league for a reason.
After winning two straight, the Jets lose a second straight at the hands of one of the best teams and especially defenses in the land.
Questions at quarterback swirl around Bowles all week. McCown or Petty? McCown has been solid all season, but left the Tampa game and allowed Petty to flourish. He came back against the Chiefs and led the Jets to just six points in 60 minutes.
Record: 6-6
Week 14: @ Denver
Final Score: Jets 38, Broncos 20
Bryce Petty receives the start over Josh McCown and enjoys one of the finer coming out parties in recent time. With Denver experiencing an injury or two in that vaunted secondary, Petty torches Denver at Mile High (old school) for four touchdowns and close to 400 yards.
Suddenly, the Jets locker room is back and roaring.
Record: 7-6
Week 15: @ New Orleans
Final Score: Jets 19, Saints 14
Drew Brees is frustrated all day long as the two rookie Jets safeties are rookies no longer. Adams picks off two Brees passes. One comes via a deflection from over the middle and the other as he ranges over from his deep half responsibilities.
Record: 8-6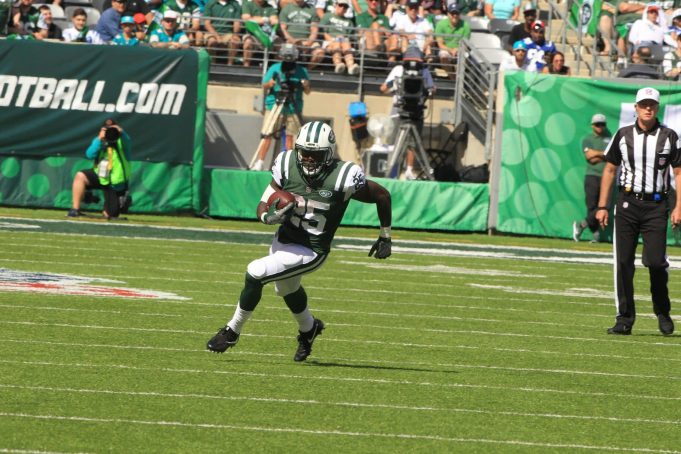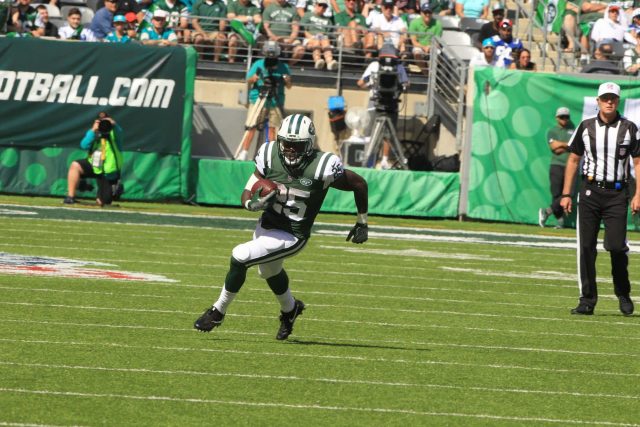 Week 16: vs. Chargers
Final Score: Jets 34, Chargers 13
The west coast team comes in and gets blasted. Never has this Jets defense looked better. They completely shut down the Bolts running game and play so well that after 16 weeks of play, their pass defense ranks No. 1 in the league.
By this point in the season, Elijah McGuire is the lead horse and is now over 800 yards and eight touchdowns on the season. Petty has also firmly taken the starting quarterback role for the team moving forward.
With just five minutes to go in the blowout game, Gary Myers, perched in the press box with is feet up, starts working on his next Jets masterpiece, "Jets week-to-week roadmap to Super Bowl LII."
Record: 9-6
Week 17: @ New England
Final Score: Patriots 21, Jets 20
It's a tough chore to finish up at Foxborough and especially against Bill Belichick who'll play everybody all 60 minutes if it meant bumping the Jets from contention.
The Jets will fall short on this day and slide into the playoffs with nine wins, breaking a tie against the also 9-7 Denver Broncos.
Final Record: 9-7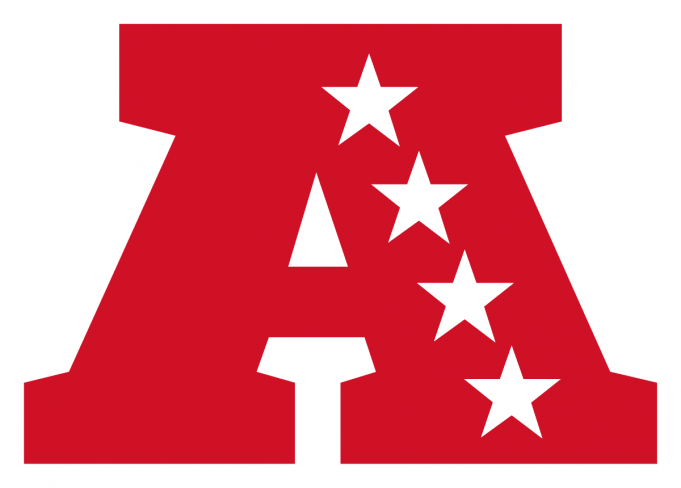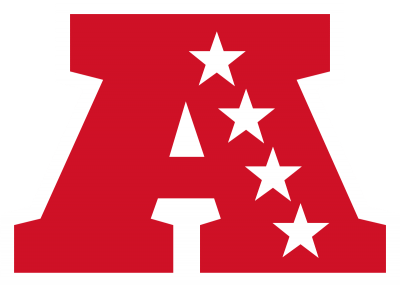 AFC Playoffs
Kansas City Chiefs: 13-3
New England Patriots: 11-5
Pittsburgh Steelers 11-5
Tennessee Titans 10-6
Oakland Raiders 10-6
New York Jets 9-7
Denver Broncos 9-7
Jacksonville Jaguars 8-8
Buffalo Bills 8-8
Baltimore Ravens 7-9
Houston Texans 7-9
Although they technically did "slide" into the playoffs thanks to losing the last contest, qualifying for the tournament after such disrespect all summer long will feel like anything but backing in.