DeMarre Carroll has seen less ups than downs in his eight year career. Now facing a new start with the Brooklyn Nets, he's looking to rewrite his story.
T
he Brooklyn Nets acquired forward DeMarre Carroll from the Toronto Raptors back in July.
Though considered a salary dump by most, the 31-year old veteran is looking to prove that he's more than that.
A look back at Carroll's peak, his struggles, and the opportunity that lies ahead.
Originally drafted by the Memphis Grizzlies in 2009, Carroll has seen six different uniforms on an eight year NBA tenure. Most notable, he landed in Atlanta the summer of 2013 where he saw the best two years of his career.
Under Hawks head coach Mike Budenholzer (and current Nets head coach Kenny Atkinson), Carroll's productivity reached an all-time high. He went from a sub-par scorer in the second unit, to a starting small forward, and prime defender on the wing.
Carroll averaged 11.9 points and 5.4 rebounds in his two-year tenure with Atlanta. He was a key contributor in the Hawks' 60-win season, which ended in the Eastern Conference Finals.
---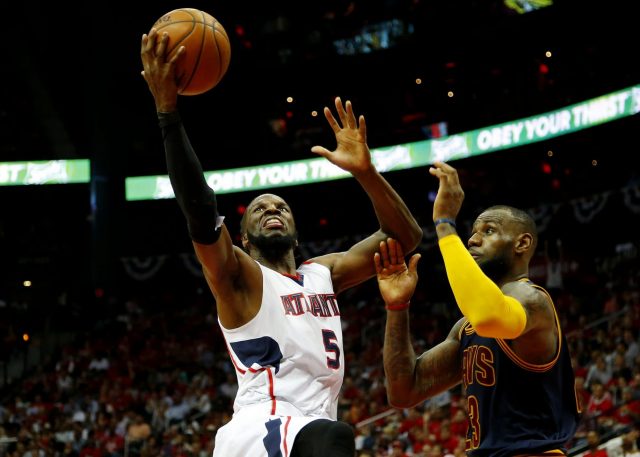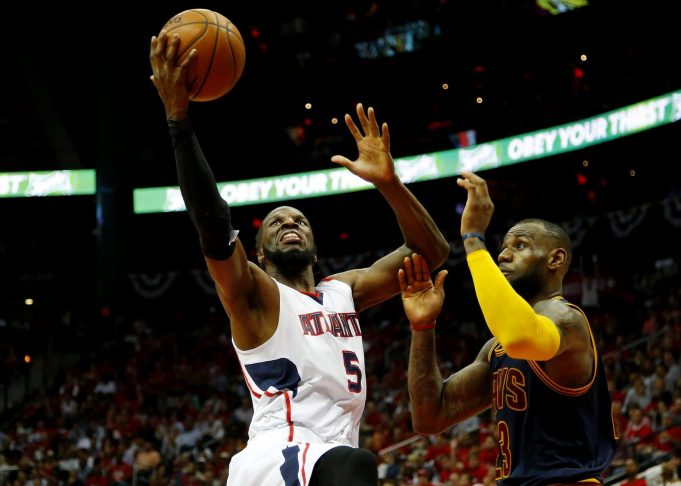 ---
His value skyrocketed in Atlanta, but due to cap space difficulties, he was let go by the team in free agency.
They chose to resign Paul Millsap over Carroll, which would prove beneficial in the long run.
The summer of 2015, Carroll signed a four-year/$60-million deal with the Toronto Raptors. Before he could settle in with his new team however, he suffered a bruised right knee early into the season.
That same knee would limit Carroll to only a 26-game appearance in his first year with the Raptors.
Once he returned for year two, it was apparent that the forward hadn't yet meshed with the team. Once they breached the postseason things got smoother, but Carroll only managed to average 8.9 points and 3.8 rebounds on the year.
The Brooklyn Nets acquired Carroll and a first round pick in exchange for big man Justin Hamilton. With one full season behind him, the veteran sees things going differently for him this season. Read this quote from Carroll on media day:
"I feel like in pickup (ball), even the things I'm doing, I'm back to that Hawks era. But I've got to go out there and show it and I've got to keep that confidence throughout the whole year. But right now, I feel like I'm at the top of my game."
A comparison to his former self, specifically the one that played in Atlanta, is something that should have Nets fans giddy at the minimum. At first all we had was his word. Now two games into the preseason, Carroll's self confidence has yielded early results.
In 44 minutes of play, he's recorded 19 points and 16 rebounds. He's shot 42 percent from the field, and 33 percent from behind-the-arc. From head coach Kenny Atkinson, following the Nets 107-88 win over the Miami Heat on Thursday:
"His leadership, and his defensive mindset, and you know being an offensive player. It's great. He knows what we're doing. It's seamless."
Atkinson and Carroll have picked up right where they left off in Atlanta, and their prior relationship likely factored in to General Manager Sean Marks pulling the trigger on this trade.
It's proven a worthy gamble thus far, and fans should be excited for Carroll's upcoming season.
---
DeMarre didn't have a choice in the matter, but he couldn't have made a better one based on his career needs.
In Brooklyn he can continue to rebirth his career, while still playing for a team that has something to prove.
The Nets will host the New York Knicks at Barclays Center, Sunday at 7:30 PM EST.