Army retains the top spot, but a third consecutive win on Saturday moved one team to the runner-up position.
I
t's up to you, New York, New York!
Our three New York state teams that we ranked in these Metro Power Rankings again swept the top three spots, but our top two, in particular, are carrying these weekly positions by themselves. Read on further to see who succeeded and who failed in our Week 5 rankings.
Bradshaw with the Touchdown… Through the air! #GoArmy pic.twitter.com/YZZiQpigBG

— Army WP Football (@ArmyWP_Football) September 30, 2017
1) Army (3-2)
Last Week: W 35-21 vs UTEP on Saturday
Top Performer: QB Ahmad Bradshaw (3-for-5, 80 yards, 1 TD, 11 carries, 93 yards)
This Week: @ Rice (Saturday at 6:30 PM on beIN Sports)
After an early scare, the Black Knights took down the winless Miners, returning to the win column after dropping two in a row. The run game tallied 353 yards (Andy Davidson leading the way with 100 yards and a score on 14 carries), and the aerial attack got in on the fun too, as Bradshaw found junior back Jordan Asberry for what became the game-winning score. It was the first touchdown throw of the season for Bradshaw, who now has 10 in his career. The Black Knight hit the road for another Conference USA tilt against the reeling Owls, facing them for the fourth consecutive season. Rice leads the recent series 2-1, though West Point took last year's decision 31-14 at home.
@UBFootball gets their 3 straight win over the Kent State Golden Flashes. Relive all of the action! #UBhornsUP pic.twitter.com/nrrzGTamvS

— UB Athletics (@UBAthletics) October 1, 2017
2) Buffalo (3-2)
Last Week: W 27-13 @ Kent State
Top Performer: RB Emmanuel Reed (33 carries, 144 yards, 3 TDs)
This Week: vs. Western Michigan (Saturday at 3:30 PM on ESPN3.com)
It turned out to be career day for Reed, who guided the Bulls to their third consecutive victory. Even more importantly, they start off 1-0 in MAC play for the first time since 2014. The sophomore Reed ran for 100+ yards for the third consecutive game, and his 384 rushing yards rank 2nd in the conference behind Ohio junior AJ Ouellette. A real test awaits the Bulls this Saturday, as they take on the Broncos, fresh off a trip to the Cotton Bowl last season. Last year's matchup in Kalamazoo wasn't particularly close, as WMU raced out to a 38-0 win. The last time they visited UB Stadium, however, the Bulls earned a close 29-24 victory in 2012.
Highlights from the Orange's ACC opener at NC State#CUSEvsNCST pic.twitter.com/Eel3b8Yokd

— Syracuse Football (@CuseFootball) September 30, 2017
3) Syracuse (2-3)
Last Week: L 33-25 @ North Carolina State on Saturday
Top Performer: WR Ervin Phillips (17 receptions, 188 yards)
This Week: vs Pittsburgh (Saturday at 12:30 PM on ACC Networks)
It was a doubly rough week for Syracuse, who not only had a comeback from a 26-7 halftime deficit fall just short (in a win that propelled the Wolfpack into the Top 25), but their close game with LSU two week ago in Baton Rouge was more or less declared null and void when the Sun Belt's Troy won in Tiger Stadium. On the brighter side, the Orange's receiving duo of Phillips and Steve Ishmael continued to climb up the statistical leaderboards. Ishmael added 120 yards on Saturday, giving him 632 for the season, tops in the ACC and second in the national overall. Behind him is Phillips, whose stellar day placed him third in the conference with 422 yards overall.
Sight and sounds from Huskies hard-fought road trip to SMU. pic.twitter.com/rO6QAzQoxV

— UConn Football (@UConnFootball) October 2, 2017
4) Connecticut (1-3)
Last Week: L 49-28 @ Southern Methodist on Saturday
Top Performer: QB Bryant Shirreffs (22-for-28, 408 yards, 2 TDs)
This Week: vs Memphis (Friday at 7 PM on ESPN) 
The poor Huskies clawed their way back on the road, trailing 21-10 at the half before Shirreffs guided them to a comeback, tying the game at 28 in the infant stages of the fourth quarter. For the second consecutive week, the fifth-year senior Shirreffs set a new career high in yardage, besting his output from two weeks ago against East Carolina by two yards. Alas, UConn's offense was betrayed by their defense again, who not only gave up 21 unanswered points in the fourth quarter, but let up 498 yards to the resurgent Mustangs. Also non-existent was the Huskies' run game, which finished in the red with -8 yards. Granted, a good majority of the negative came on recovered fumbles, but still. See, it could be worse, Giants fans!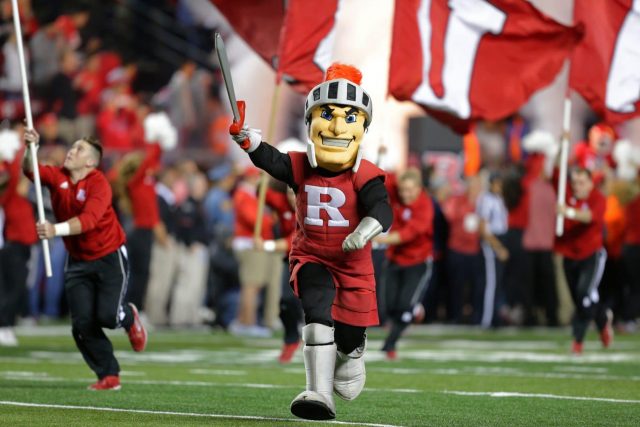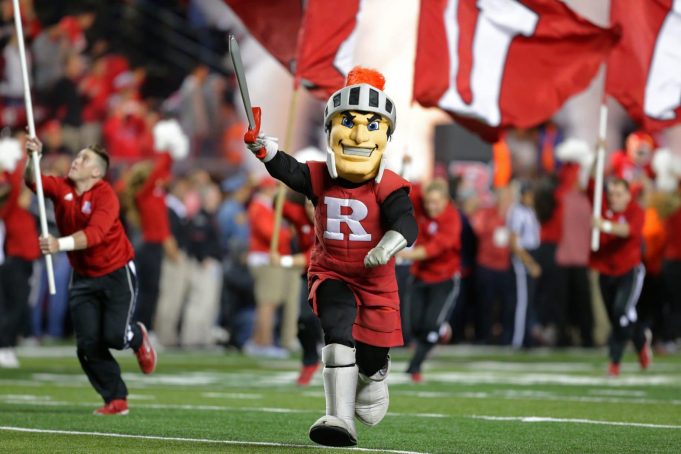 5) Rutgers (1-4)
Last Week: L 56-0 vs #11 Ohio State
Top Performer: LB Trevor Morris (10 tackles, 1 TFL)
This Week: Off (Next Game: 10/14 @ Illinois)
The blowouts at home at the hands of ranked conference competition have become an all too common reality in Piscataway. The Knights couldn't even muster a field goal in the dying minute, preserving the shutout against Chris Ash's former comrades. After Kyle Bolin struggled yet again (5-14, 56 yards), highly touted true freshman Johnathan Lewis was inserted but was likewise stymied by the elite Buckeye defense (3-for-10, 21 yards, 2 INTs, 12 carries, 14 yards). The Rutgers faithful gets a much-needed reprieve this week, as the Knights are off.
Geoff Magliocchetti is on Twitter @GeoffMags5490