Much of the attention surrounding the New York Giants 0-4 start has been centered on the offensive line, but special teams need to be mentioned. 
T
he offensive line, lack of a rushing attack and late-game blown leads by the defense have been much of the rage surrounding the
New York Giants
rough start. Not enough attention has been given the Giants poor special teams play that has played a major factor in three out of the Giants four losses.
In the Giants Week 2 24-10 loss to the Detroit Lions with the Giants trailing 17-10 with just under 13 minutes left in the game, they allowed Jamal Agnew to return a punt 88 yards for a touchdown that essentially put the game out of reach.
During Agnew's return, Rhett Ellison missed a tackle at the Lions 26 yard line that would have kept the Giants in the game.
In the Giants 27-24 loss to the Eagles in Week 3, the game was tied at 24-24 with just 19 seconds remaining in the game. On a 4th-and-1 from the Giants 34-yard line, the normally reliable Brad Wing shanked his punt that went only 28 yards and out of bounds at the Eagles 38-yard line.
Three plays later the Eagles Jake Elliott kicked the game-winning 61-yard field goal as time expired.
Against the Buccaneers this Sunday, Wing yet again shanked a punt. This time the Giants were up 17-16 and at their own 42-yard line. Wing's punt traveled just 15 yards to the Tampa Bay 43 yard line.
Four plays later the Buccaneers scored a touchdown to put them up 22-17.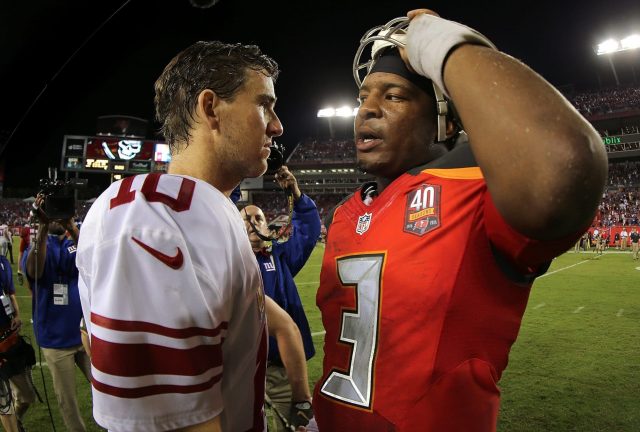 Also in the Giants 25-23 loss to the Buccaneers, kicker Aldrick Rosas missed a 43-yard field goal that would have put the Giants 20-16 early in the fourth quarter.
When your team is struggling on offense and defense, you need your special teams to step up or hold their own. But the Giants special teams unit is not coming close to holding their own. In fact if not for their miscues that we mentioned the Giants would stand a good chance of being 2-2 instead of 0-4.
The special teams unit must improve immediately if the Giants are going to stand any chance of coming out of the hole they dug themselves in.
This Sunday, they face the 0-4 Chargers team who are almost a mirror image of the Giants. This game will probably come down to the fourth quarter and special teams will be pivotal.