If this offensive line doesn't recover in time, this disastrous 2017 New York Giants season is all on general manager Jerry Reese.
L
et's start with the bad first in terms of the
New York Giants
, as there is plenty to discuss.
A loss would not only put the Giants at 0-4, but it would be their fourth loss in the conference which will kill them in tie-breaker scenarios in terms of a Wild Card berth.
Even if the Giants were to lose on Sunday but win 10 out of their remaining 12 games, it would still be difficult for them to make the playoffs due to their lackluster conference record.
If the Giants are unable to turn things around and end up missing the postseason, it will be the seventh time in 11 years that the team has missed the playoffs in Jerry Reese's tenure as General Manager.
That simply is not acceptable to one of the marquee franchises in the NFL, especially when you have a future hall of fame quarterback in Eli Manning. If they miss the playoffs again then John Mara and Steve Tisch need to show Reese the door. And possibly let it slam him on the way out.
Reese may have two Super Bowl championships on his resume, but if you look at the core of those championship teams they were acquired by the previous general manager Ernie Accorsi.
Manning, Justin Tuck, Osi Umenyiora, Chris Snee, Kareem McKenzie, David Diehl, Brandon Jacobs, and Corey Webster were all acquired by Accorsi, not by Reese during his tenure.
Once those players moved on or let age get the best of them, that's when the Giants began to decline. As a result, the Giants have missed the playoffs in four of the last five years.
Reese has been unable to build a new core in the draft and has yet to build a reputable offensive line that can protect their most valuable asset in gunslinger Manning.
Despite having won two Super Bowls with Manning, it seems as thought the Giants have squandered their chances of winning another Super Bowl with him, simply because the Giants don't have enough talent around him, especially on the offensive line.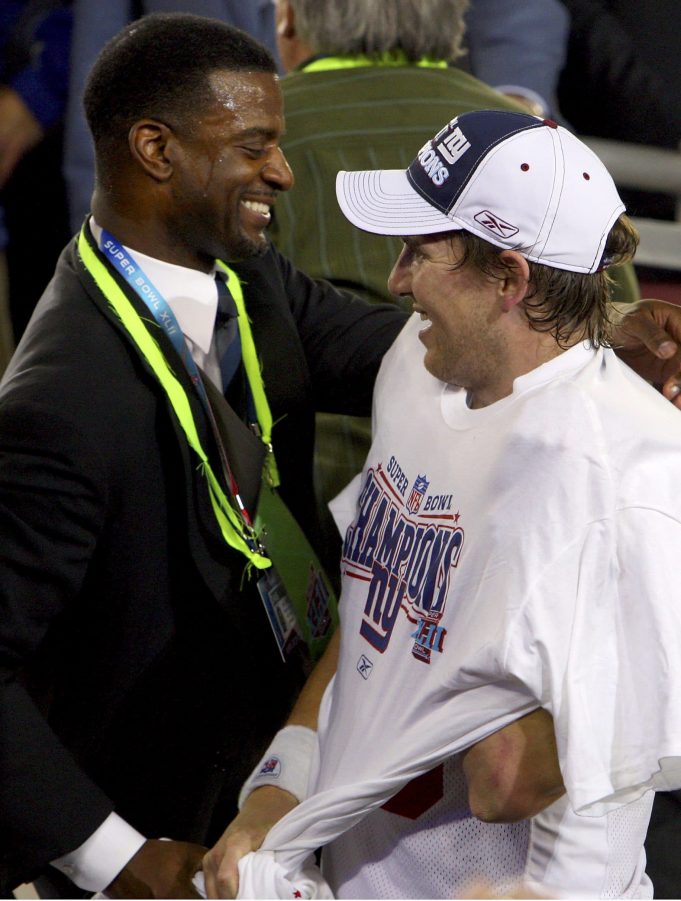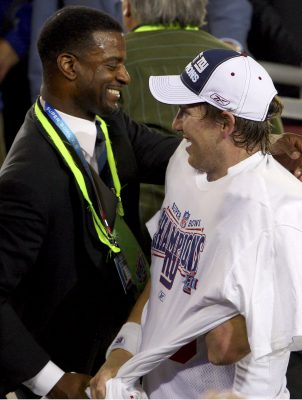 Yes, Reese made some stellar first round draft picks in Odell Beckham Jr., Jason Pierre-Paul and Hakeem Nicks before injuries derailed his career. But he's also taken players in the first round such as Aaron Ross, Prince Amukamara and 2015 first round pick Ereck Flowers that never lived up to their first-round selection. And, in the case of Flowers, never lived up to any expectations.
Reese has often missed on his mid- and late-round selections in drafts and these players are often out of the league once they depart from the Giants.
Of the 71 players Reese has drafted (not including the 2017 draft class) only five players have been named to a Pro Bowl while with the Giants (OBJ, JPP, Steve Smith, Landon Collins and Zak DeOssie).
To build a championship team, you must have strong draft classes. Repeatedly, Reese has failed to do this and he's been given a pass for far too long.
Yes, you can give him credit for rebuilding the defense. He spent over $200 million on free agents last season and ultimately improved the defense to 10th overall after they were dead last in total defense in the year 2015.
But spending that amount of money will eventually come back to bite you as now it puts the Giant in a tough spot to resign their most versatile offensive lineman (Justin Pugh) who is destined for free agency at season's end and with OBJ demanding a massive contract.
For the Giants to keep both Pugh and OBJ, they will eventually have to cut veterans to keep the Giants under the cap. As hard as it is for Giants fans to think about, one of those veterans that may get cut could eventually be Manning.
The players and coaches deserve to be held accountable for the Giants' slow start in 2017. But no one should share more of the blame than Reese. His "take the best player available" strategy in drafts has obviously backfired immensely.
Everyone knew after last season the Giants were an average offensive line away from being a legit Super Bowl contender. But for some reason, Reese neglected to take a lineman until Round 6 and, as a result, the Giants are in jeopardy of starting the season 0-4.
For a team with so much talent on their roster to underperform like this, somebody has to take the fall, and that person needs to be Reese.