The New York Giants offensive line is by far the Achilles heel of the club. Now comes the game-wrecker himself, Gerald McCoy.
H
e's not overly big. He's not that fast. He's just, arguably, the best interior defensive lineman in the
National Football League
.
Tampa Bay Buccaneers defensive tackle Gerald McCoy is a football player.
McCoy, 29, is a five-time Pro Bowler and one-time First-Team All-Pro who is still considered one of the greatest game-wreckers across the land.
What he does can't be taught. It can't be emulated or attempted. McCoy is no doubt a quick big man who fits the 3-technique perfectly in the 4-3, but his football IQ is what's separated him from the rest.
McCoy's talent is reading the snap and getting the jump on everybody else. It's a nose-for-the-ball type attribute that you won't find in Madden or on Pro Football Focus and it's one of those slight differences that make him greater than the rest.
Knowing this is a scary proposition for a weak New York Giants offensive line.
On the very first play of Week 3, McCoy showcased his "get off." In the Bucs 34-17 loss to the Minnesota Vikings on the road, McCoy burst through the B-gap by getting off the line quicker than anybody: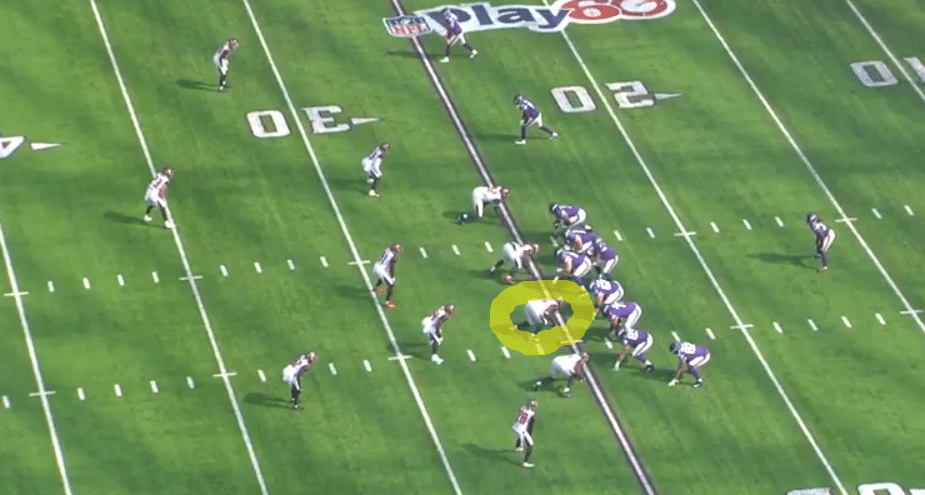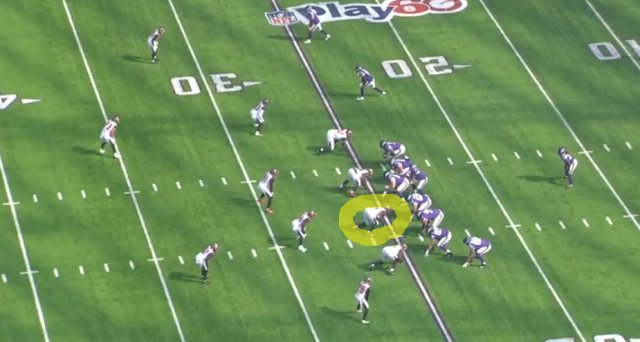 First of all, he makes the tackle from the weak side. But that's not the point. Did you see how quick he was off the ball?
Look at where he is just a millisecond after the snap: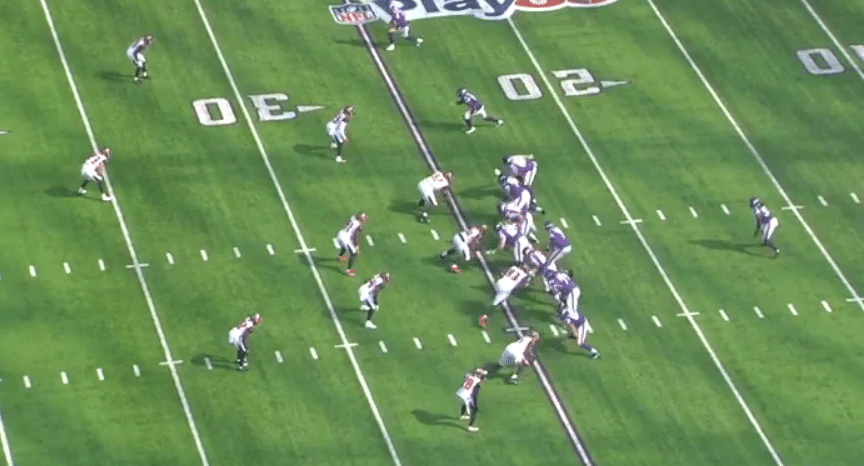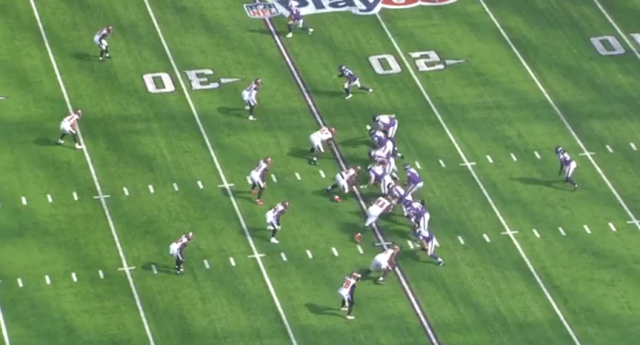 Justin Pugh would normally be in this spot, making the Giants feel pretty good about things. But with him on the right tackle slot, things don't look so rosy. And besides, McCoy isn't limited to just the right side. He plays that 3-technique on either side (hello John Jerry).
The following is another example of McCoy's uncanny ability to get off quickly. On this play, the Minny right guard is pulling as part of the play action, but McCoy is through so quickly that the right tackle has no chance:
How do the Giants Deal with McCoy?
The Jints finished dead last in rushing a season ago. Through three games, they're last again in 2017 with a measly 48.7 yards on the ground a game.
Compounding the issue is Tampa's fourth-ranked rushing defense entering Week 4.
The only chance Ben McAdoo will be able to rush the ball successfully is if he comes out with a game plan that specifically stretches the defense. It's hard to do when he knows his O-line is only equipped to handle three-step drops, but "do" he must.
Coming out with a short timing passing plan is the only chance this team has in neutralizing Gerald McCoy and even thinking about running the ball through any hole.