When the New York Giants and Tampa Bay Buccaneers kickoff down south, desperation will be at an all-time high for Big Blue.
Since the New York Football Giants lost that late moment thriller to the Philadelphia Eagles, everybody has scoured the world for odds on a 0-3 team making the tournament — the NFL Playoffs.
Don't even attempt to investigate the same odds for a 0-4 club. It's just not worth it.
If the Jints fall to the Tampa Bay Buccaneers this Sunday, that's exactly the scenario that'll unfold before our very eyes.
Forget the current record. Forget Philly. Forget Detroit. Forget Dallas. When a team finds themselves in this scenario, only the next opponent, quarter, or even play is the only matter of importance.
Having said that, it's absolute "must-win" scenario for the Football Giants in Week 4 of the NFL season.
Injuries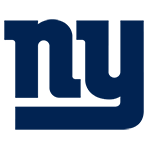 To be fair, the pathetic 0-3 record cannot be blamed on injuries one bit. This club hasn't been injured much at all and heading into Tampa, nobody is listed as out.
Olivier Vernon, Brett Jones, Orleans Darkwa and Jonathan Casillas are the only listed as questionable.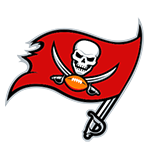 The home team is much more compromised on the injury report. After playing the first two weeks, big-time linebacker Lavonte Davis is listed as doubtful. Starting safety T.J. Ward is as well. Both those players missing the game may play a big role in more success for Eli Manning and the Giants offense.
Keys To a Giants Victory
Giants Defense Must Get Back to Dominant Ways
Forget the offense for a moment. Even the most positive Giants observers knew the offensive line was a serious issue coming into the season. What made prognosticators feel great about the New York Giants in 2017 was their dominant defense.
Steve Spagnuolo's unit currently ranks 17th in the NFL in total defense per game (334.3 yards allowed per contest). In terms of points, New York's 23.3 points surrendered per game ranks 22nd.
It's been a long fall for the very same unit that dominated so many games a season ago.
Forget matchups. This unit must get back to its dominating ways. Jonathan Casillas needs to play, as does Olivier Vernon. Eli Apple has to either figure out how to defend the long ball now or be replaced immediately.
New York ranks dead last in rushing defense in the league. How is this possible with Damon Harrison on the field?
This team is a defensive squad and it needs to start on Sunday in Tampa.
Coach McAdoo joins @BobPapa_NFL & @CarlBanksGIII on Giants First & 10 at 6PM on MSG to preview #NYGvsTB! pic.twitter.com/qgxqcVOHTB

— New York Giants (@Giants) September 29, 2017
WATCH: Coach Ben McAdoo talks roster moves and latest injury updates pic.twitter.com/NFNKQitJM3

— New York Giants (@Giants) September 29, 2017
Don't Force the Run, Pass Early and Often
Last in the NFL are the New England Patriots in the category of pass defense. Second to last are these Bucs. The Bucs also rank fourth against the rush.
We already know the Giants cannot run the ball. Why force it?
Honestly, every time the Giants run for one or fewer yards, they waste an opportunity to gain a chunk of yards through the air. Sure, Eli should take chances when it looks like the D is showcasing a light box, but don't force it to a degree that'll hurt scoring opportunity.
The Giants need to make sure they use that west coast system and attack with short timing stuff that'll allow Odell Beckham Jr. and Sterling Shepard to make hay after the catch.
Once the passing game stretches the D a little bit is only when the rushing game can be infused.
The #NYGiants offense put up 24 points in the 4Q last week. Here's how they plan to build off that success >> https://t.co/41M3EZdQd5 pic.twitter.com/KPpgBMlhzq

— New York Giants (@Giants) September 29, 2017
Final Game Predictions
This is really a tough one. Everything the Giants do offensively is usually altered based on its own offensive line rather than the opposing defense's actions. Therefore, they become limited in what they can do and extremely one-dimensional.
At the same time, Tampa isn't an offensive juggernaut and Jameis Winston isn't an elite NFL QB.
Give me the Giants defense with Casillas and Vernon to bounce back and dominate this one. Manning and the offense will do just enough to secure the team's first victory of the season.
New York Giants 24, Tampa Bay Buccaneers 13