New York Islanders head coach Doug Weight's coaching philosophy is simple: The best players will play.
Like a fresh sheet of ice after a Zamboni run, the New York Islanders head into the 2017-18 season with a clean slate—and a head coach who has a new, exciting philosophy.
NHL.com's Brian Compton shared the news on Twitter:
FWIW, Doug Weight told me this morning he's willing to sit veterans if the kids are outplaying them. #Isles

— Brian Compton (@BComptonNHL) September 27, 2017
Okay, that might not be new, but it's certainly exciting.
Ask any Isles fan who spent years going hoarse, yelling at the television as former head coach Jack Capuano steadfastly refused to give younger players any consistent playing time, regardless of how poorly the veterans ahead of them on the organizational depth chart were performing.
That philosophy ultimately led to one-time Islanders prospect Nino Niederreiter requesting a trade back in 2013. Despite being far more naturally gifted than those ahead of him, he was relegated to fourth-line duty with the Isles. He's since ripped off three consecutive 20-goal seasons for the Minnesota Wild, setting career-highs in goals (25), assists (32) and points (57) last season.
Yes, the Islanders have plenty of veterans on the roster heading into the 2017-18 season. But there's no shortage of young, exciting talent looking to take the next step in its development.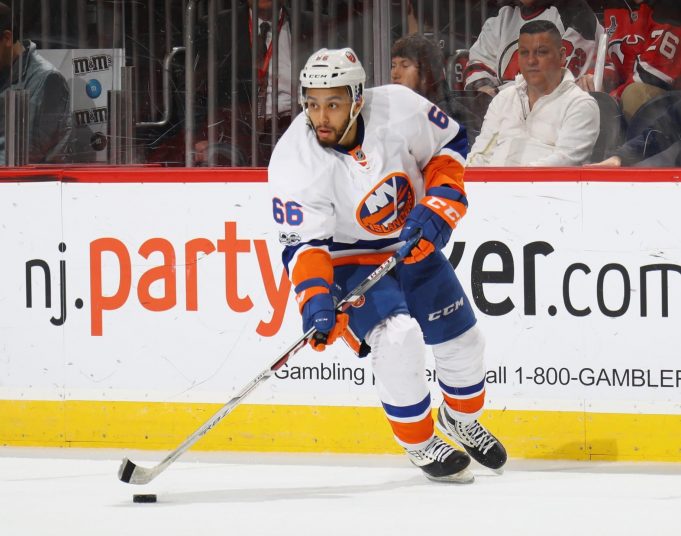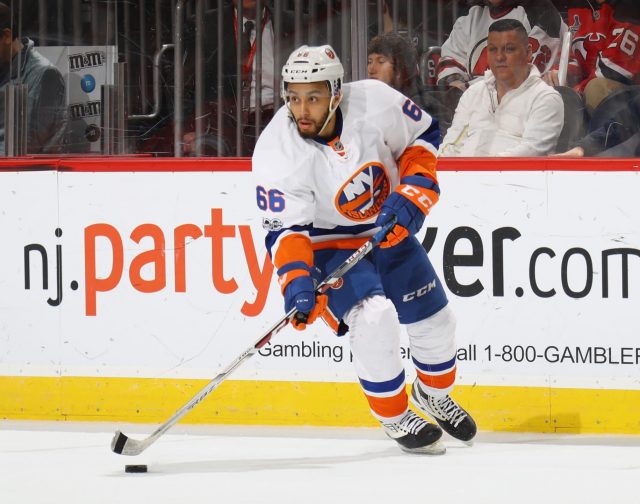 Take forwards Mathew Barzal and Josh Ho-Sang, for example. You didn't need to be in the room to feel Weight's excitement when he spoke about them potentially being on one of the team's power play units.
"Especially with their skill set, you use the word dynamic and it's so quick," Weight told Newsday's Arthur Staple. "Both of them have the playmaking ability and the vision to make those plays. I think you found a couple times today that they found some guys who maybe weren't ready for it and that's something we've got to get used to. Those guys are distributors and they're going to find the open man."
If you can't remember the last time the Islanders had a decent, much less effective, power play, you're not alone. I'd have guessed it was back in the days of Pierre Turgeon, Steve Thomas and Benoit Hogue. According to Staple, the Isles had a top 10 power play in the 2011-12 season. Which, really, might as well be 25 years ago.
But I digress.
Capuano, well, he'd sooner put the likes of Steve Bernier and Stephen Gionta on the ice rather than an untested, unproven commodity like Barzal or Ho-Sang. No offense to Bernier, Gionta or guys named Steve, but you get my point.
We know that Ho-Sang's spot on the Opening Day roster was secure. It appears as if Barzal's is as well. Weight giving Staple a simple "yes" when asked if Barzal was going to make the squad out of camp.
That's refreshing, and it bodes well for the likes of Anthony Beauvillier, Scott Mayfield, Adam Pelech and Ryan Pulock, who are all going to be factors for this team this season, whether it's immediately or somewhere down the line.
Sure, we might not have a clue where this team's ultimate home is going to be. We may not have a clue as to whether the franchise player, John Tavares, will still be wearing Islanders blue-and-orange come this time next season.
But we do know one thing. For the first time in a long time, the Islanders have a coach whose goal is the same as ours. Just win, baby—and use the babies if you have to.