After the New York Giants' deflating 27-24 loss to the Philadelphia Eagles, it's time for head coach Ben McAdoo to turn in his play-calling duties.
S
ame old song, but different dance for the New York Giants. Going into Philadelphia on Sunday afternoon 0-2, the Giants were undoubtedly going into their Week Three matchup with the Eagles under a must-win scenario.
Despite roaring back in the fourth quarter, the Giants, yet again, couldn't make a play when it mattered most. And after their incredibly irresponsible clock management and inexcusable late game malfunctions, it's time for head coach, Ben McAdoo, to turn in his play-calling card.
After running up 21 straight points in a near five-minute span in the fourth quarter, it appeared as if the Giants offense and team as a whole woke up; they took over late and had momentum on their side. But when they had their chance to put the game to bed, they failed to execute against their division rivals.
Inside the 30-yard line with under five minutes to go, Eli Manning saw that the Eagles' defense had 12 men on the field. In true veteran fashion, Manning attempted to quick-snap the ball to draw a free play. In doing so, he was able to hit halfback Paul Perkins on a play that got the Giants within the 15 yard line. But it was wasted.
After right guard John Jerry was flagged with a delay of game violation for holding and shoving Eagles' lineman, Elijah Qualls, before Manning snapped the ball, the Giants' big play was revoked.
After that crushing blow, the Giants were unable to get a first down and had to settle instead for a field goal. Then, after their defense held Carson Wentz and the Eagles' offense to just three points, McAdoo's own offense froze.
Getting the ball back with just under a minute to play while possessing two timeouts, the Giants had a chance to get downfield quickly and kick a game-winning field goal. But then, disaster struck.
With left tackle Ereck Flowers committing an illegal shift as well as a holding penalty on back-to-back plays, the Giants' hopes at creating some last-minute magic disintegrated. After those costly mistakes by Flowers, the Giants' play-calling and lack of clock management were exposed.
After Flowers' penalty, it was clear as day that the Giants were not going to be getting in field goal range. However, that realization didn't stop them from trying to do the Eagles a favor or two.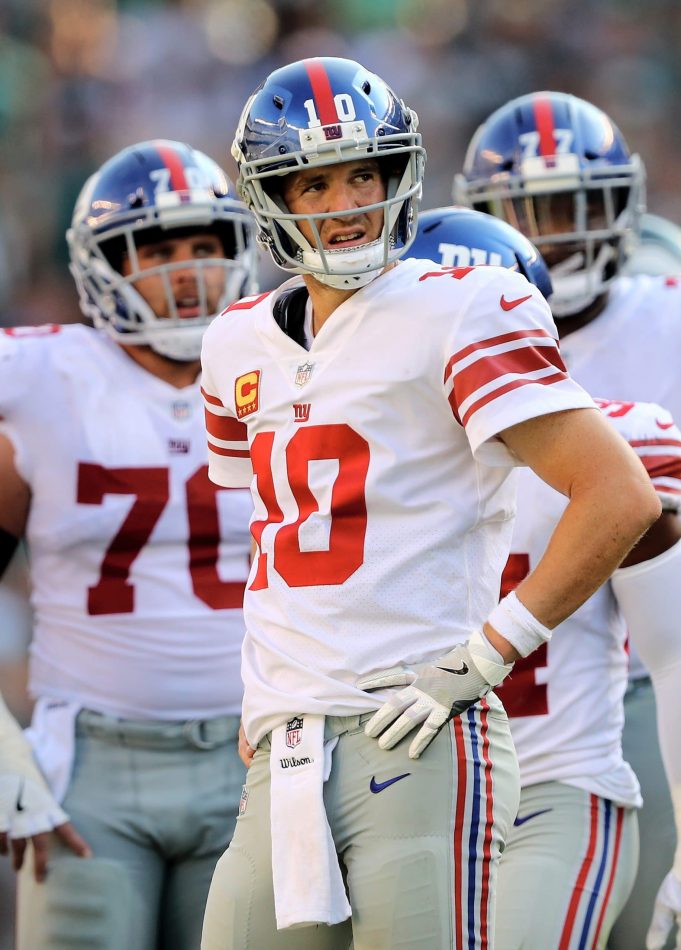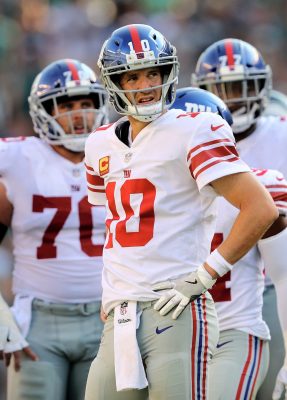 Throwing the ball on back-to-back downs despite the Eagles having two timeouts was a bonehead decision by McAdoo; when you know you need to burn clock, passing shouldn't even pop into a coach's head. But for McAdoo, it did. Halfback Shane Vereen only made doing so worse.
On 2nd and 18, Vereen caught a pass from Manning on the right side and instead of staying in bounds, the veteran opted to cut right out of play. Why would he do so, especially given the circumstances?
In a game where the Giants heroically fought back, the last thing any team wants to do is give their opponent a chance at sticking a needle in their hearts — which is exactly what the Giants did.
McAdoo opted to throw on 2nd and long and then on third down after Vereen ran out of bounds. On the ensuing drive, sparked by the Giants' three and out, the Eagles pulled off the unthinkable by winning on a last second field goal.
Now, the Giants are 0-3 on the season and 0-2 within their division. There's no way to sugarcoat it: this team's playoff hopes are on life support, even so early on in the season. And if they truly aspire to do the unlikely by playing themselves back into the playoff mix, big-time changes need to be made; McAdoo turning in the remote control to the offense would be a major first step.
Three weeks in, the Giants offense has disappointed. Their offensive line has been unreliable, although Sunday afternoon they weren't as lackluster. Manning hasn't been consistent and their receiving trio of Odell Beckham Jr., Brandon Marshall and Sterling Shepard has run hot and cold.
At the end of the day, when the game results in a lack of production and inexcusable late game blunders, that all falls on both coaching and play-calling — which points the blame squarely on McAdoo.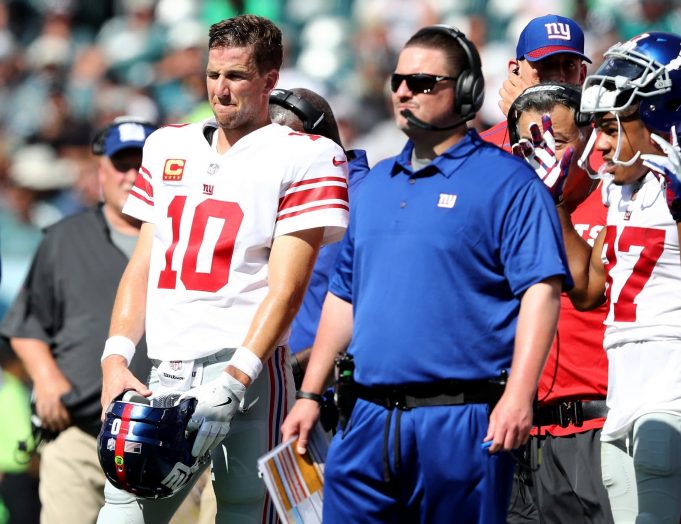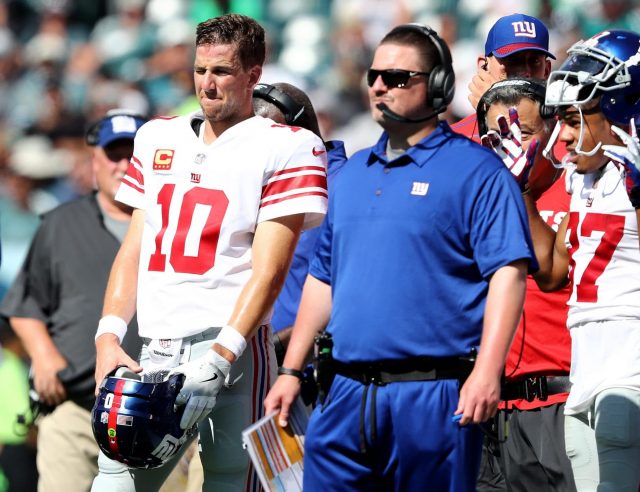 McAdoo's play-calling towards the end of regulation and inability to change virtually any part of his offense is an alarming issue based on the fact that the Giants are winless as the month of October looms ever closer. As a result, their season may very well be said and done, but at only three games in, they may view such an assessment as an overreaction.
But when you find ways to lose week after week and keep going with the same starting lineup that's produced zero wins, it's a bad look. And McAdoo looks like a deer in headlights drawing up and calling plays.
It's time for McAdoo to surrender his play-calling duties to offensive coordinator, Mike Sullivan. Sullivan is in year two of his second stint with the Giants and based on the coaching philosophy of McAdoo working to no avail, change must transpire. Allow McAdoo to focus on the Giants' struggles as a whole and opt to let Sullivan man the play-calling duties; it clearly isn't working so far this season.
Sunday afternoon was a wake-up call for the second-year head coach. After continuing to not make any lineup changes in the midst of their struggles, as well as freezing in crucial clock management scenarios, enough is enough; the Giants must go forth with what is best for this football team.
The Giants season is quickly going down the toilet. Making a playoff run at this stage is a daunting, but not impossible task. In order for them to do so, the Giants need McAdoo to pass on the plays and focus on the team altogether.