With a mark of 0-2, Eli Manning and the New York Giants will bring the desperation on the road against the Philadelphia Eagles.
Desperation can be one hell of a prescription in the National Football League. With just one game a week coming to 16 a season, each play, moment and piece of action is magnified.
Attitudes in the locker room and on the sidelines and in the huddle are as well.
They have to be. Only a few games can ruin an entire season.
For the New York Giants in 2017, desperation now has a very firm place in reality. Even defensive end Jason Pierre-Paul has uttered the "must win" rhetoric in regards to Week 3, via Rich Cimini of ESPN New York.
"Honestly, it's a must-win game," Pierre-Paul said. "We know we need this game. It's a division game. I don't see us going 0-3."

"The players that we got, man. I don't see it," Pierre-Paul said. "The players that we got aren't going to allow that. Even with our defense, we started off last year pretty bad. We picked it up. I don't know how we picked it up. Just communication and Coach [Steve Spagnuolo] is giving us the right calls.

"We found it within ourselves to not put everything on the coaches. We actually had to do the work. That is what we did. We finished as one of the top defenses."
Injury Report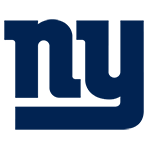 #NYGvsPHI Injury Report:
(OUT) LB Goodson (shin), T Hart (ankle), LB Thomas (groin)
(Questionable) CB Jenkins (ankle)

— New York Giants (@Giants) September 22, 2017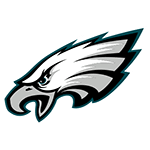 The biggest question mark for both squads is the availability of Giants corner Janoris Jenkins. He's officially listed as questionable as he looks to return from action. The Jints desperately missed him against the Detroit Lions in Week 2.
B.J. Goodson will miss the game.
Key Matchups
Giants O-Line against Philly Front-Seven
Honestly, it doesn't matter which front the Giants go up against these days. If it were a college unit, the Giants O-line would be involved in one of the key matchups.
Ben McAdoo must figure a way to utilize Rhett Ellison more and get away from run or pass specific formations. He must figure out a way to keep both the run and pass game alive on every play in an attempt to keep the defense on its heels.
It's much harder said than done when the offensive line is this bad. But it's the only choice the Giants have at the moment.
Steve Spagnuolo against young Carson Wentz
The Giants are a defensive team. That's it. There's no wiggle room or room for interpretation. Going into Week 3, the Eagles offense ranks fifth in the NFL.
Steve Spagnuolo must get to Wentz early and often. Whether it's a four-man rush or blitz heavy, pressure needs to come and hit the young QB often by the time the first quarter is over.
Final Prediction
I honestly don't know what to expect. It's a toughie considering all that's involved.
The overwhelming deciding factor comes down to the fact that this Giants offense is so flawed that it defies logic. Offensive football has always started in the trenches and for some ungodly reason, general manager Jerry Reese has ignored that aspect.
They can try to cover it up, but Eli Manning will once again be beaten by these Philly pass rushers. Odell Beckham Jr. will find the end zone, but it won't be enough.
Philadelphia Eagles 21, New York Giants 17
The #NYGiants take on the Eagles tomorrow! Here's how to watch/listen to #NYGvsPHI >> https://t.co/cC83wdSt4v pic.twitter.com/FZrMgzBfPt

— New York Giants (@Giants) September 23, 2017