We don't want to get too carried away after just four preseason games, but the New Jersey Devils look really good so far.
After their 2-1 win over the New York Rangers on Saturday night, the New Jersey Devils sit undefeated in preseason play with a record of 3-0-1. Here are four takeaways through the Devils first four games.
1. Nico Hischier Is As Good As Advertised
When the Devils won the NHL Draft Lottery back in May, there wasn't a unanimous decision as to who the number one pick would be. When the draft rolled around in June, the Devils took Nico Hischier.
Strong steal, sweet finish.

No. 1 pick @nicohischier is all about making a good first impression. pic.twitter.com/eQsnVVqy5Q

— NHL (@NHL) September 19, 2017
He has been awesome so far. Hischier scored in both games that he's played, skating with Taylor Hall and Kyle Palmeri against the Montreal Canadiens. While I don't believe this will be a line right away, I think it is something we will definitely see in the future. The Devils need Nico to continue to grow as a player but it's definitely a nice start. Take a look below at his two goals.
Mirco Mueller is another player the Devils acquired during the offseason, trading some draft picks to San Jose, where he couldn't seem to get going. But he's been on fire with the Devils, putting two in the back of the net thanks to his big slap-shot.
I want to see what else he can bring defensively, but two goals in two games is definitely an awesome start for the 22-year-old defenseman. The Devils haven't really had defensive scoring since their run to the Stanley Cup in 2011-12, so adding Mueller and Will Butcher will definitely spark the blueline and add that missing secondary scoring.
Hey!

Here's that Mirco Mueller goal!#NJDevils pic.twitter.com/LL0TsEjf20

— Devils Insiders (@DevilsInsiders) September 21, 2017
3. Defense Keeping Teams Off the Board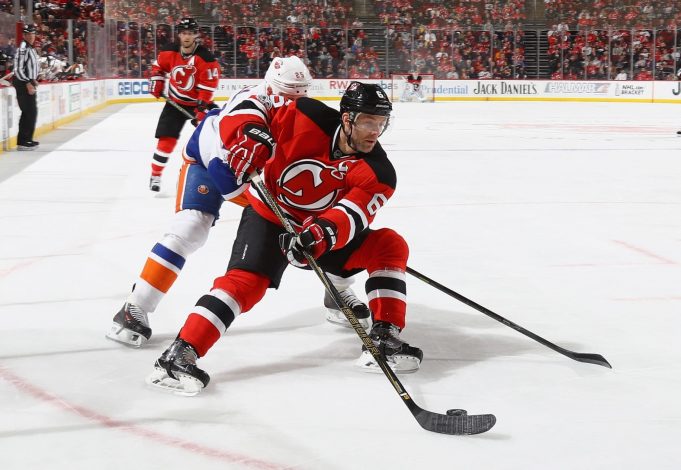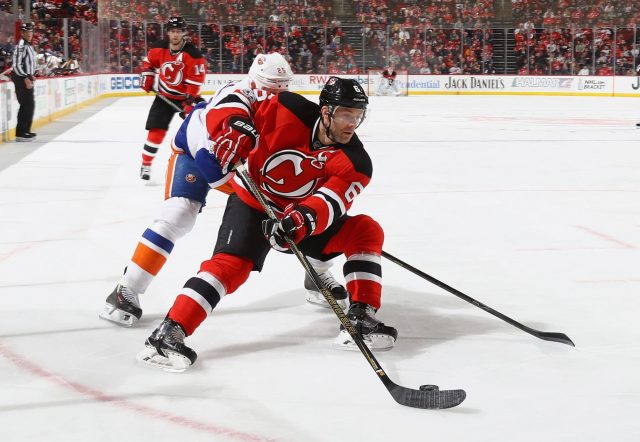 The Devils have allowed just seven goals in four preseason games and just three in their last three contests. New Jersey now has a nice combination of veterans and youth on the blueline. It starts with captain Andy Greene.
Greene is the eldest player on this blue line, and they need him to help these younger players develop. He can still help on the offensive side of the puck and I think that he will play a lot of his minutes with Damon Severson, who recently signed a long-term deal with the team. But the Devils need Damon to take the next step in his development.
Next, you have the young guns. Steve Santini, Mueller, and Butcher are the future of the Devils blueline. All three guys are 22 years old and should be mainstays on this blue line for a long time. It will be interesting to see what kind of impact these players will have on this team. There are going to be growing pains with these guys, but that will make them stronger in the years to come when this team is ready to contend.
There is a chance the Devils take eight defensemen on the opening night roster. The last three players here are John Moore, Ben Lovejoy, and Dalton Prout. Moore is a guy who the Devils will use on the powerplay a lot. He can be a liability defensively sometimes, but his offensive upside makes up for it. Lovejoy is 33, and I'm not sure how much he can bring this team. He's certainly going to be a bottom-pairing guy and will be a healthy scratch on a lot of nights.
Prout is 27, and the Devils got him last season in a trade where they gave Kyle Quincey to the Colombus Blue Jackets. Prout is far from the best defenseman on this team, however, his zone exits against Montreal were the best on the team. He was successful getting the puck out of the zone, and that was something the Devils had trouble with last season.
4.  Don't Forget About the Vets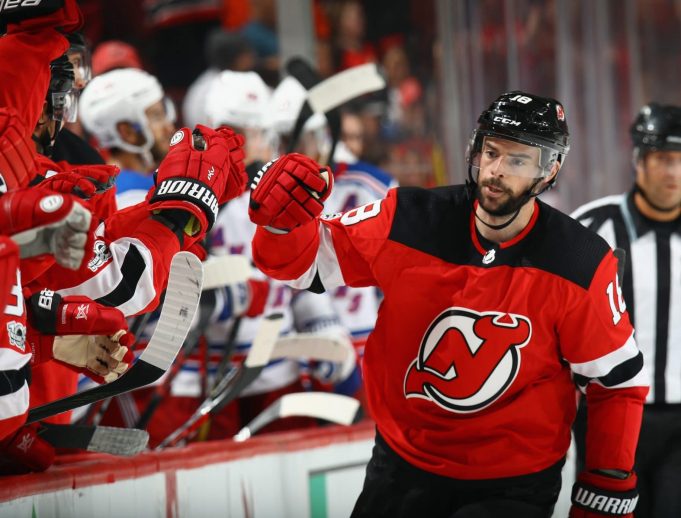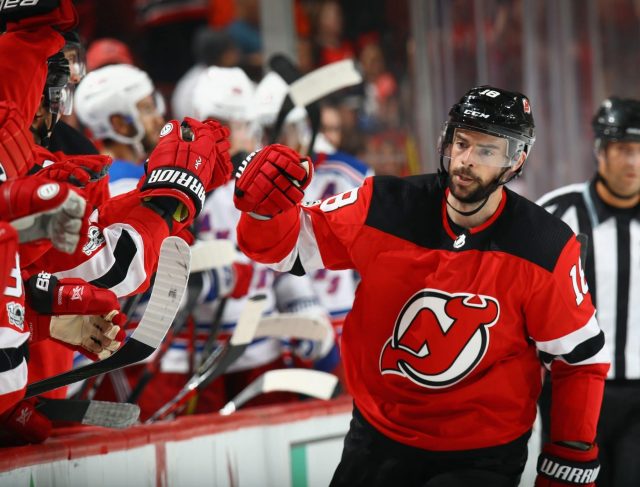 The Devils signed Drew Stafford to the veteran minimum and have Jimmy Hayes on a PTO. Both guys have impressed me thus far. Stafford had a beautiful goal in the third period Saturday night to break a 1-1 tie with the Rangers. He also has two assists this preseason.
Hayes has a goal and an assist through two games and didn't necessarily get a fair shake with Boston last season. Let's see if he can rejuvenate his career if he makes this Devils team. I think he's got a chance to break camp with the club.
The regular season is just two weeks away and the Devils have a lot of work to do before it begins.