After their eye-opening Monday night loss, the New York Giants continue to waste what could be one of the best defenses in franchise history.
S
ame outcome, different score. After losing in Dallas Week One, the New York Giants, yet again, came up small in primetime. Losing 24-10 to the Detroit Lions on Monday night, the Giants continue to waste what could be one of the best defenses in franchise history.
When looking through their issues, offensively, it's rather simple to pinpoint what this team's problem is — everything.
On Monday night, their offensive line — Ereck Flowers especially — struggled immensely. Getting outworked and maneuvered all night by Ezekiel Ansah, Flowers left Eli Manning's blindspot an utter mystery all night. Unfortunately, though, the rest of their line was no luxury.
As a whole, the Giants line failed to facilitate any consistent run game. Rushing for just 62 yards, there was a collective letdown and their line can be blamed for their inability to produce. They have not held their ground and have been pushed around at times; they can also take blame for Manning's rocky night.
With the exception of hitting tight end Evan Engram for an 18-yard touchdown, Manning endured a lackluster first half. Throwing a key interception after their defense forced a Matthew Stafford turnover and making questionable decisions — in regards to forcing passes — Manning was rocky throughout the first half. But he bounced back after halftime.
While running for his life on nearly every down, Manning was able to find receivers in the slot and also make some on-point downfield throws — but they were dropped by Engram and Brandon Marshall, which brings about another dilemma.
The Giants receiving core is portrayed as one of, if not the best, in the NFL. With Odell Beckham Jr. (who returned in a limited role on Monday night), Sterling Shepard, Marshall, and Engram present, the Giants should have the pieces to make for a lethal receiving core. But early on, they've posed no such threat.
Marshall, especially, has struggled to A) get open and B) take advantage of the opportunities present. Finishing the night with just a lone catch for the second consecutive week and dropping a wide-open catch down the sidelines, Marshall, yet again, was a disappointment for Manning and friends. In addition to Marshall, Engram also dropped what may have been a late touchdown that could have put the Giants back in the game.
At the end of the day, it's not one player or position with this Giants offense; it's a collective struggle. Flowers, John Jerry, Bobby Hart and the Giants O-Line continues to serve as an unreliable and dangerous (not in a good way) bunch for this offense. But they can't take the entirety of the blame.
Manning himself has not looked stellar. While his line is part of the problem, when he is granted the time necessary to throw, he, at times, forces passes, whether that be to Beckham or even Shepard. Manning also couldn't get a snap off before the play clock expired on a critical fourth down inside the five-yard line on Monday night.
Manning's receiving core also deserves a fair share of criticism. Shepard has not shown any signs of improvement and Marshall has been invisible on the outside. And it's sad to think that their defense's effort and talent are being wasted based on how disappointing and nonproductive their offense has been.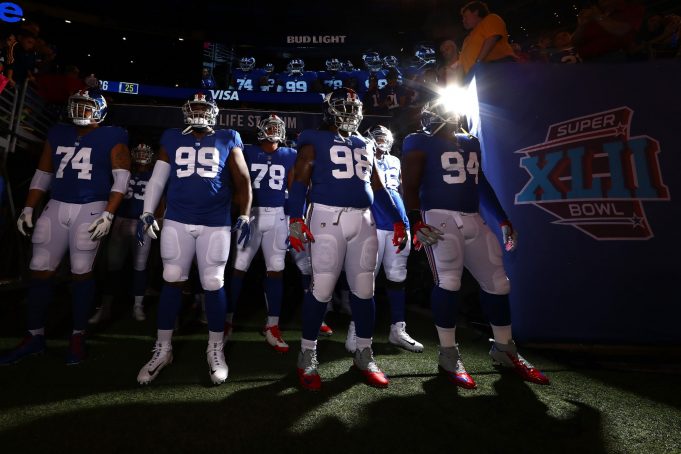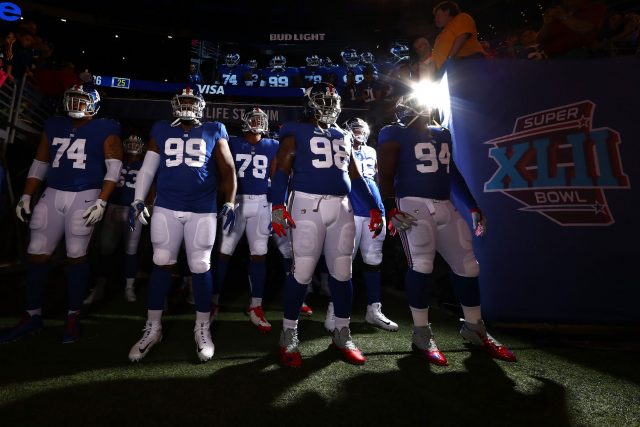 Monday night, the Giants defense was without starting middle linebacker B.J. Goodson and shutdown corner Janoris Jenkins. But even without two key players, the defense surrendered just 17 points — what more could you ask for?
Playing without your defensive quarterback and lockdown one-on-one corner is decimating, and the fact that they gave up 17 points is more than impressive. Why were they able to do that?
The Giants defense is deep, especially on the defensive line. Possessing an electric outside rush game consisting of Jason Pierre-Paul and Olivier Vernon, the Giants have one of the best end duos in the NFL.
They're also deep inside.
With Damon "Snacks" Harrison — who led NFL lineman in total tackles in 2016 — Jay Bromley, Robert Thomas and rookie Dalvin Tomlinson in place, the Giants have a multitude of depth at tackle.
Then look at this team's secondary. They have Jenkins, Dominique Rodgers-Cromartie, Landon Collins and Darian Thompson; that's a stellar and tough as nails core.
The Giants linebacker corps is also a respectable bunch. With Goodson, Jonathan Casillas and Devon Kennard in place, there are no superstars but solid players in the middle of the defense.
This defense contains an elite secondary, an electric line and a solid linebacking core. When you put all those pieces together, one could make the case that they're one of the most talented and deep defenses in franchise history.
Does this core match up with the likes of Lawrence Taylor and Harry Carson? Of course not, but they're certainly up there for one of the most talented and lethal defensive cores this team has ever thrown out on turf, in terms of depth.
But what's incredible is that it's irrelevant.
This Giants offense has been so sad and disappointing that their defense could continue to hold teams to under 20 points a game and it won't matter. This offense has garnered no consistency and cannot pose a legit threat to anybody, regardless of the big names present. If they score 10-14 points per game — and continue to produce three and outs or unproductive two-minute drives — their defense is going to get overworked.
It's been only two games, but the Giants sit at 0-2 and with every passing quarter they fail to grab a lead, they're wasting the presence of one of the best defenses in franchise history.