Very few surprises were realized once the New Jersey Devils released their official 2017-18 NHL training camp roster.
T
he time is here. Hockey is right around the corner and the
New Jersey Devils
released their training camp roster this afternoon for the 2017-18 season. There are 56 players in camp consisting of 32 forwards, 18 defensemen and six goalies.
Take a look at Devils new all-access host Amanda Stein's tweet of the roster:
Its out! Your official @NJDevils training camp roster! Have a look! pic.twitter.com/hKX5A2djSj

— Amanda Stein (@amandacstein) September 13, 2017
Right now, the Devils have a plethora of younger players that are all jockeying for a roster position on this team which is going to make this camp one of the most exciting ones in recent memory.
It's a lot of work to take 56 players all the way to the opening night 21, so barring injury, the following is what I expect the roster to look like when they take on the Colorado Avalanche on Oct. 7.
Goalies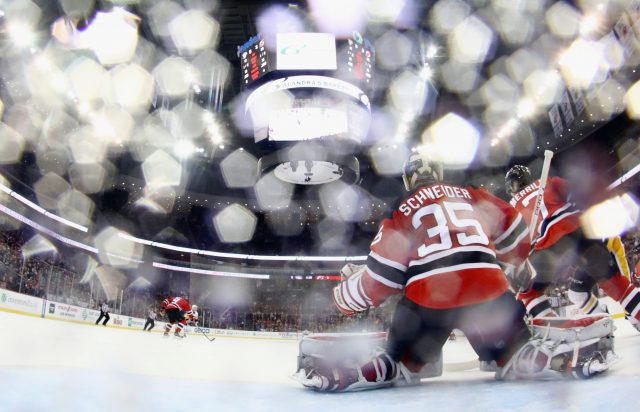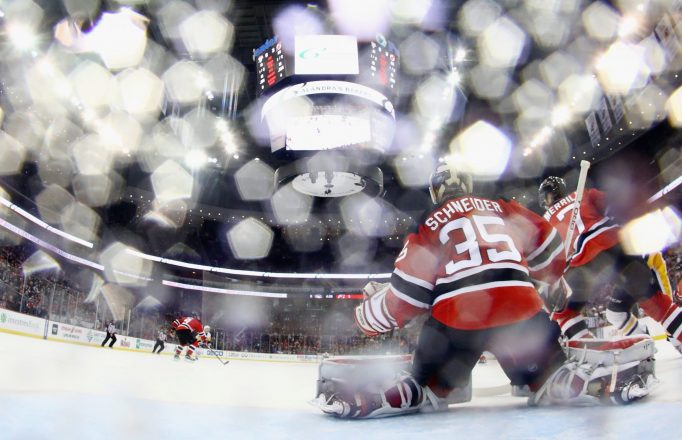 The goalie is the most obvious position on this list, as it will be the same as it's been for the past few seasons. Cory Schneider will be the starting goalie, and Kieth Kinkaid will be the backup. There are good goalies in the Devils system like McKenzie Blackwood and Scott Wedgewood, but they're just not ready yet. That, plus Kinkaid just signed a new contract this summer, so there is no room on the roster for another goalie at the moment.
Left Wingers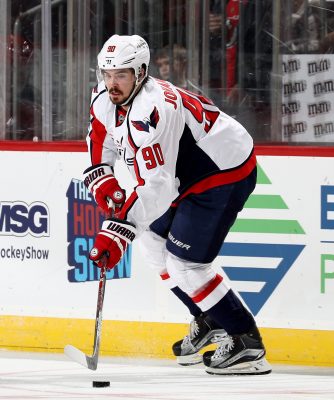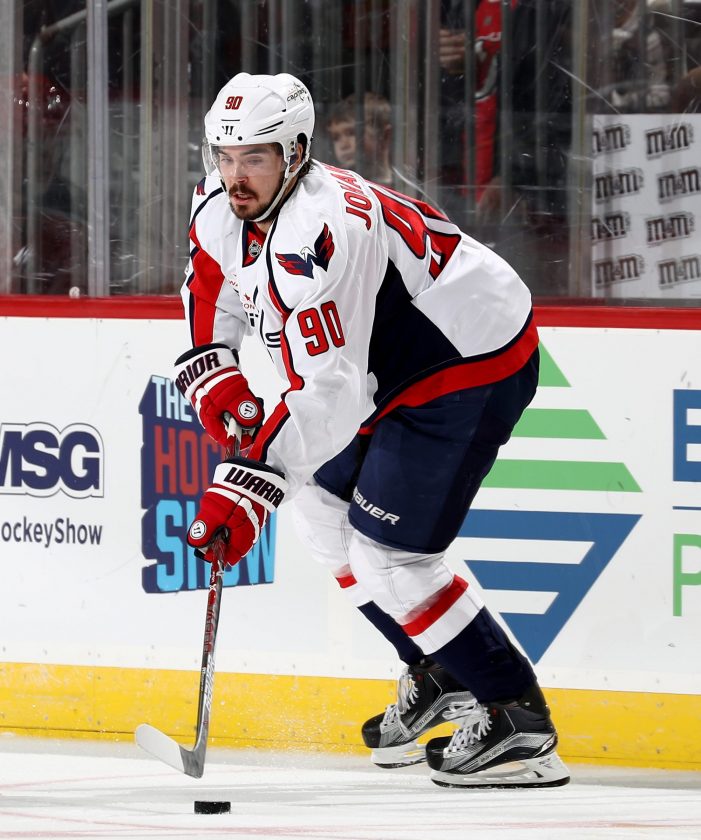 Left wing is probably the Devils strongest position. The Left Wingers that are going to be on this roster are Taylor Hall, Marcus Johansson, Miles Wood and John Quenneville. I believe this will be the easiest position decision for John Hynes to make. General manager Ray Shero set the top six left wingers nicely the past two season trading for Taylor Hall and Marcus Johansson. I think they go with Wood and Quenneville to round out the rest of the left wingers.
Taylor Hall is a beast and one of the best player in the league. The Devils need him to have his best season yet if the playoffs are the goal.
Marcus Johansson is the Devils shiny new toy and there is a reason to be excited. For just two second round picks, the Devils lured the 26-year-old winger from the Capitals because they were cap tied. Johansson is coming off of a 58 point season with Washington and I think those numbers will carry over. He is a tremendous asset to the team.
I think they go with Wood because he's going to be a good bottom six forward. Wood is so fast and plays the body so they're hoping that he can develop a little bit into a grind it out forward, who can also put up 35-45 points a season.
I also think they go with Quenneville because he got a handful of games under his belt, and I think they want to see if he and Joseph Blandisi can mesh together. Let's see if he can take a step this year and put some pucks in the net.
Centers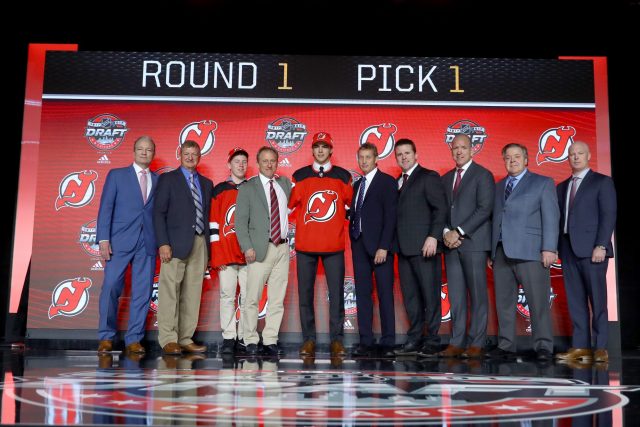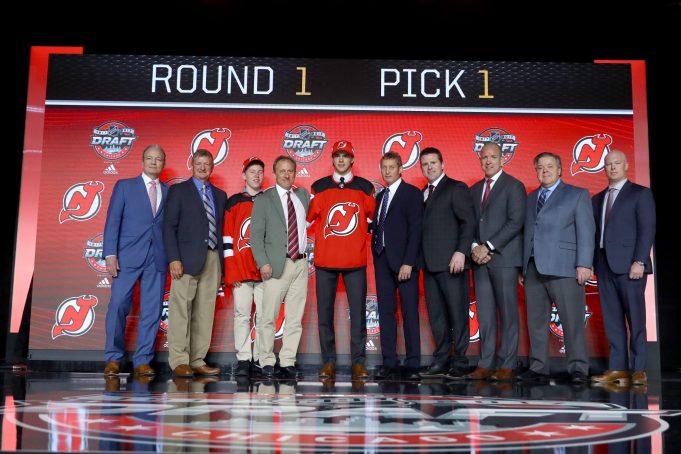 There is a gaping hole at center until at least Christmas with the absence of Travis Zajac. Zajac suffered and had successful surgery on his left pectoral muscle that he injured this offseason. If the Devils are going to make the playoffs this year, I think first overall pick Nico Hischier is going to have a lot to do with it. The other centers I think Hynes and Shero go with will be Pavel Zacha, Michael McLeod and Brian Boyle.
Nico Hischier was the number one overall pick in the draft this past season. The past two first overall picks were Connor McDavid and Auston Matthews. Both guys are studs already, and while I don't think Nico will be a stud right away, I think he is good enough to play at the NHL level.
The Devils need Zacha to take a leap from last season and continue to develop into the sixth overall pick that they used on him in the 2015 NHL draft. Zacha had an okay season last year with 24 points (8G, 16A), but we need to start seeing more, and seeing it faster.
It's time for Michael McLeod to crack this roster. McLeod really came into his own last season with Mississauga, and I think he has the skill set to be a special player. Last season with Mississauga McLeod poster 73 points (27G, 46A) in 57 regular season games and 27 points (11G, 16A) in 20 postseason contests. I think he is too good to be playing in the AHL and this season will only help his development.
Brian Boyle is going to make this team for a few reasons. First, the Devils were brutal in defensive zone faceoffs last season, and Boyle is one of the better faceoff men in the league. Next, he is a seasoned veteran who has been all over the league. I think that Boyle is going to play a role in helping some of these younger guys adjust to the league.
Right Wingers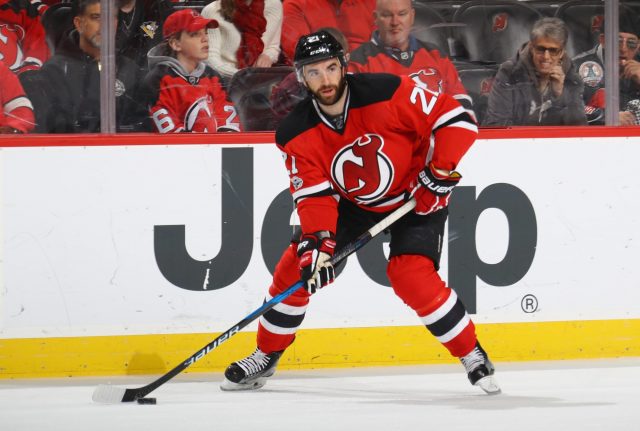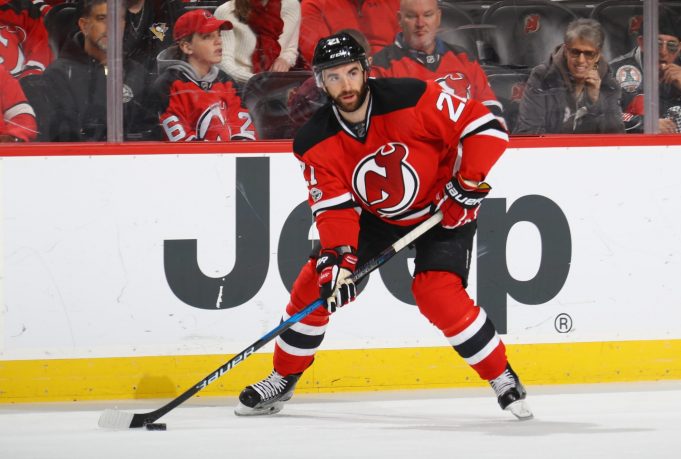 Right Wing is by far the Devils weakest position. The Right Wingers in think the squad goes into to the season with are, Kyle Palmieri, Adam Henrique (Henrique plays both center and wing, but I think they keep him on the wing for now), recently acquired  Drew Stafford and Joseph Blandisi.
Kyle Palmieri was the Devils highest goal scorer this past season, so it's obvious that he will be on the roster.
Adam Henrique is a seasoned vet with the club, and will obviously be with the club. I've heard his name linked with potentially being traded but for the time being, I don't think he is going anywhere.  A few weeks
A few weeks ago the Devils signed Drew Stafford to a one-year veteran minimum contract. I love the move for a team that just is not deep at the right wing position. He's a guy that has had 50 points in a season and is just a year removed from a 40 point season. If Stafford can put up 30-40 points, he will be well worth his while. Plus, if he's having a good season and the Devils aren't you can easily trade him at the deadline for assets for the future.
Joseph Blandisi is the last right wing that will make this roster. When Blandisi is on, he is really on and when he's off, it's very noticeable. The young forward has a lot of developing to do but is another guy that can turn into a nice player. In 68 career games, Blandisi has 26 career points (8G 18A). Let's see if he can crack this lineup every night and start producing on this team.
Forwards Who Aren't Quite Ready Yet
The Devils have one of the deepest farm systems in the NHL, so obviously there are guys left off this list that maybe should be on it. Players like Nick Lappin, Nathan Bastian, Blake Speers and Jesper Bratt have all been playing at a high level, however, I just don't think they're ready yet. There is a chance we see some of these players throughout the season, I just don't think it's going to be opening night.
Defensemen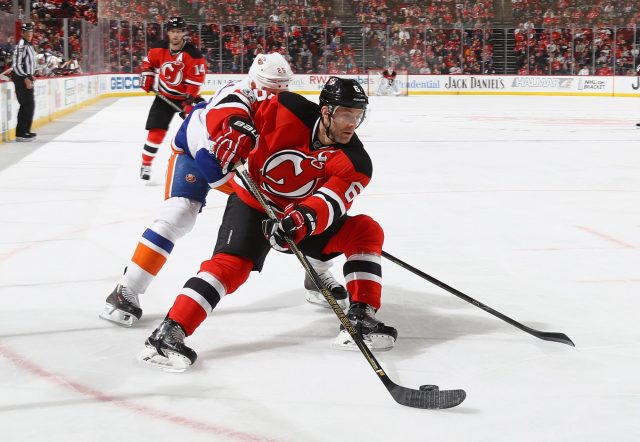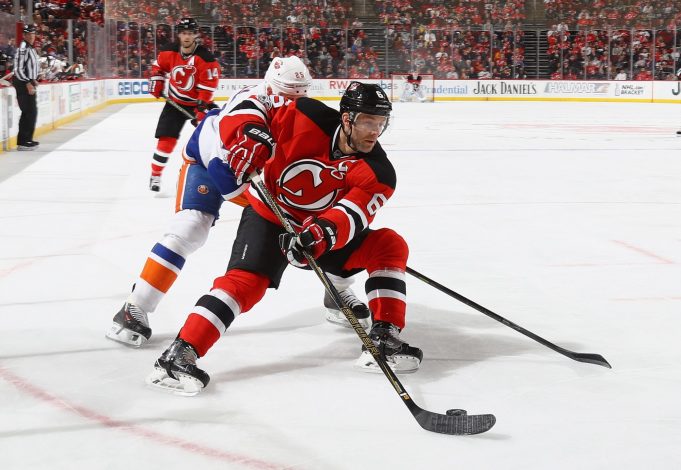 The Devils defense struggled last year and even that is a huge understatement.
The teams that are competing for Stanley Cups every season, for the most part, have strong reliable defensemen and the Devils don't quite have that, yet. New Jersey did as best as they could this offseason to address this need by bringing in Hobey Baker winner Will Butcher from the Denver Pioneers. He will be joining a backline of Damon Severson, Andy Greene, Steve Santini, Ben Lovejoy, John Moore and recently acquired defenseman Mirco Mueller.
Let's start with Damon Severson. Severson just inked a new long term deal and will be important to the success of this franchise. As rough a season he had last year, I think he will continue to develop and be a strong top pairing defenseman on this team in the coming years. It won't happen over night but by the time this team will be ready to win a cup again, you won't have any questions about Damon Severson.
Next, we go to the veteran on this blue line in Andy Greene. Andy Greene is the Devils captain and has been with the club since 2006. Greene isn't getting any younger, but he is still valuable to this club.
Steve Santini is going to be the youngest defenseman on the roster, and I wouldn't be surprised if he takes the biggest jump on the team this season. He can be a stay at home shut down defenseman, and if he plays with Damon Severson, it will allow Severson to attack more because Santin is so sound defensively. There will be growing pains, but he is going to be a really good defenseman in this league.
Ben Lovejoy is another veteran on this team, and his days may be numbered with New Jersey. There are just too many younger players who are going to need a chance, and Lovejoy doesn't bring enough to the table to be an everyday top six defenseman. Hopefully, I'm wrong and he takes a step up and becomes an important part of this team, but I just don't see it.
John Moore is a guy who brings high intensity and is pretty good on the powerplay. I don't mind Moore being a sixth or seventh defenseman on this team. I don't see him being much more than that but he will definitely be an asset on the powerplay this season.
The Devils traded for 22-year-old Mirco Mueller this offseason, and I don't think he exactly got a fair shake in San Jose. He was up and down from the AHL while he was there and only played in 15 NHL games. I think that because of where the Devils sit right now, he will have the chance to show what he's made of. At this time next year, Mirco Mueller will have a defined spot on this team or not. I believe it is a make or break season for him.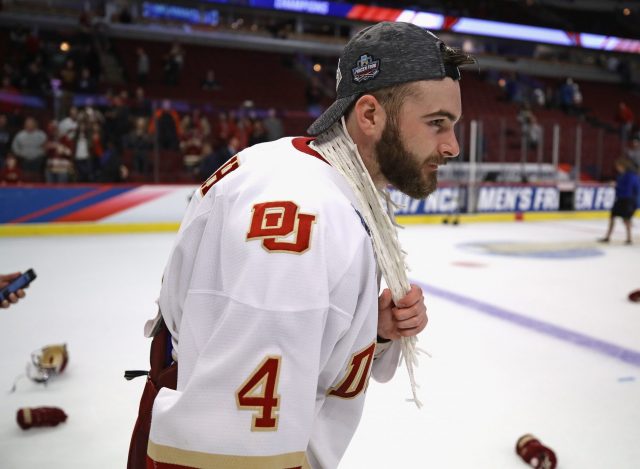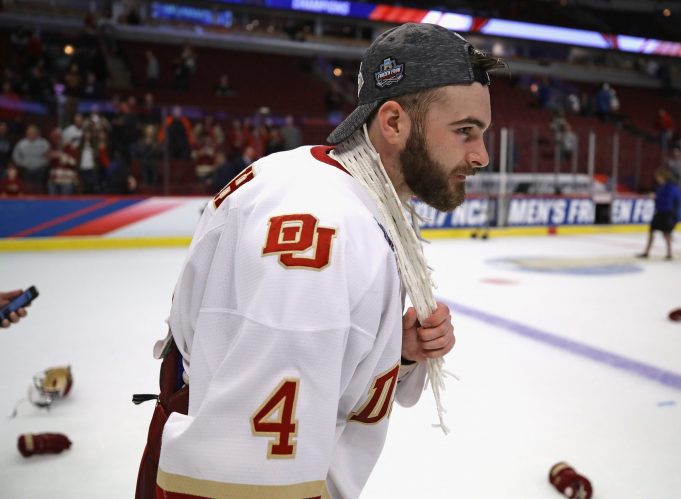 Last but definitely not least, Will Butcher. The 2016-17 Hobey Baker award winner could have signed anywhere in the league that he wanted, and he chose the Devils. Butcher is an extremely exciting asset to this club, and he can definitely be a mainstay on this roster. He plays a two-way game, runs the powerplay and can log minutes on the backend every night. Let's see how he adjusts to the NHL game, but the Devils can potentially hold something special in Butcher.
Media day for training camp will be today, and then the team hits the ice for the frst time tomorrow. The first game will be on the 18th againts the Washington Capitals.