With Jaroslav Halak in the last year of his contract and no JF Berube to disturb the dynamic, the New York Islanders should see great numbers from their goaltending.
In the 2015-16 season, the New York Islanders saw some of their best goaltending totals since Rick DiPietro's All-Star season in 2006-07. The 2016-17 season, however, was more reminiscent of Evgeni Nabokov's last season as an Islander—inconsistent.
Thomas Greiss got off to a fast start, posting a save percentage around .920 through the first couple of months while Jaroslav Halak struggled. Fresh off a nasty groin-tear sustained in March of 2016 against the Pittsburgh Penguins, Halak hadn't seen NHL action in almost seven months.
That rust was evident early and he was placed on waivers before being sent down to Bridgeport after posting a .904 save percentage and a 3.23 GAA. With Halak in the minors and JF Berube unreliable, the Isles leaned heavily on Greiss—at one point he had started 27-of-33 games—and he wore down.
Eventually, the team had no choice but to call upon Halak. He went on a tear after rejoining the team late in the season, posting a .949 save percentage while winning every start, helping the Islanders to end their season with a six-game winning streak.
Restoring Balance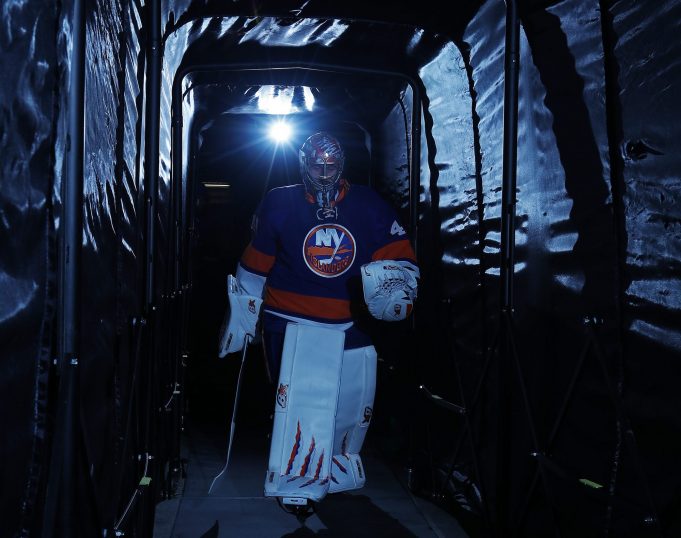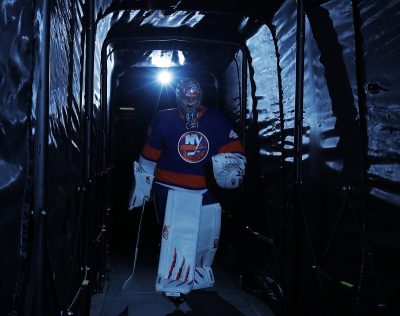 The key factor that helped doom the Islanders goaltending—and ultimately the Isles season—was keeping Berube around as a third wheel.
With Berube gone, the Islanders can now resort to the ideal format of having two capable goalies on the roster. Head coach Doug Weight can ride the hot hand, knowing he has a capable netminder waiting in the wings should one cool off.
Halak is entering the final year of his deal, and it's entirely possible that the Islanders will look to move him at some point, especially if things don't go well on the ice. With Greiss signing a three-year extension midseason, he's clearly a part of the team's long-term plans.
With both 'tenders looking to solidify their spots on the roster, training camp will provide an interesting battle between the two.