The young forward Marcus Johansson brings an edge the rebuilding New Jersey Devils need, and they got him in a stupidly good offseason trade.
A
glimmer of hope for the
New Jersey
Devils
arrived earlier in the offseason in the form of Washington Capitals' fourth points leader Marcus Johansson. After finishing at the bottom of the Metropolitan Division in 2017, they made a ridiculous steal from their division rivals for the 26-year-old center and winger.
On July 2, the team announced that they traded for him a second and third round pick in the 2018 draft.
---
---
One can speculate why Washington would make this apparently stupid deal, but at this point, it's a mystery, at least to the public. Maybe Johansson has angered someone in the Capitals' front office in a way that no one will tell the public in fear of a PR disaster. Maybe someone in that office is idiotically prone to making impulsive decisions.
Whatever the case, the Devils now have a secret weapon while most reporters will focus mainly on first overall draft pick Nico Hischier. While he should be the future of the franchise, he can't pull New Jersey out of obscurity alone.
Johansson's arrival on the Devils not breaking the internet makes sense. It's not like New Jersey traded for Alexander Ovechkin. But Johansson leaves much for fans to be excited for. He scored 33 goals playing in all of the last regular season's 82 games.
That's only two fewer goals and 11 fewer points than the aforementioned Capitals cornerstone. He also finished the season with his team's second-highest shooting percentage at 18.6 percent. That's more than twice the league average of 9 percent.
With that, the Devils have scored one of the major reasons Washington won the division.
If Johansson can help bring the playoffs back to Newark for the first time since 2012, he'll do it with decent postseason experience. He had a playoff trip in all of his seasons but 2014 and has racked up 30 points in his 69 postseason games.
Despite only nine goals and a -12 plus/minus rating, he's not outstanding April through June. But what work that he has done shows that he can hang with top teams when it matters most.
Johansson's quality is not a new trend. If anything, he's getting better with age. Last year, he earned his highest plus/minus rating since entering the league in 2010. He jumped up to 25 from his previous record of 12, set in 2016.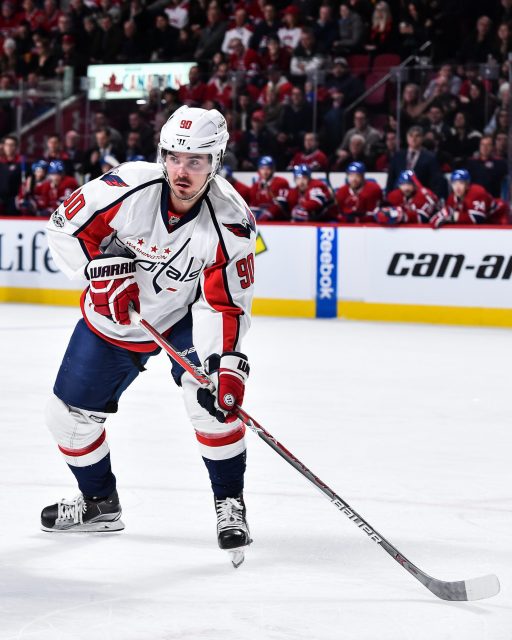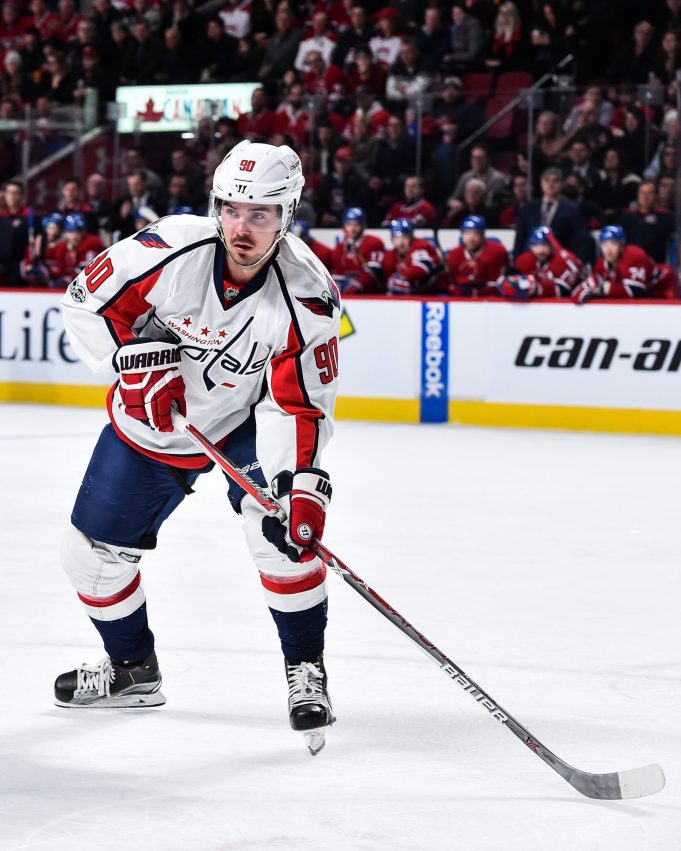 That doubled his record before that, set at six in 2015. With several years ahead of him, he has consistently improved. And the Devils managers made a wise decision investing in a player like that.
Granted, much of a plus/minus rating has to do with the players on one's line. But Johansson has doubled his in two consecutive seasons, so he must be doing something right.
In his total 501 games, Johansson has managed to rack up 102 goals and 290 points with a shooting percentage of 13.8 percent. Again, he won't set the league ablaze. But after winning only 28 games, New Jersey desperately needs players who have shown that they can earn points.
As he can play center and left-wing, he can make a power line with either Hischier, a center, or Taylor Hall, a center. Perhaps head coach John Hynes will even switch them around depending on what he needs each game.
Few ways exist in which any of these options could go wrong. The Devils earned the lowest goal differential in the conference last season at -61. They need strong forward lines that can bridge the potential gap in upcoming games. To put their embarrassing goal differential into perspective, the Detroit Red Wings had the second-lowest in the conference at -37.
The only teams with lower differentials were the Arizona Coyotes at -63 and the Colorado Avalanche at -112. If the Devils want to legitimately contend for the playoffs, they need to improve drastically in this department.
Hischier, 18, and Hall, 25, are the most promising players on the Devils roster right now. Hall, the 2010 first overall draft pick, was the second overall points leader in his first Devils season last year. Johannsen will probably never be one of the league's most relevant stars. But almost every goal needs an assist, and every assist needs a goal.
---
---
Keeping that in mind, Johannsen has the skills needed to give Hischier or Hall the backup they need. With that, he can make either or both of them main event stars.