Ever since the New York Islanders drafted John Tavares with the first overall selection in the 2009 NHL Draft, they have been looking for the perfect players to pair him with to create a dynamic first line.
M
any have come and gone.
Matt Moulson
,
P.A. Parenteau
,
Kyle Okposo
,
Thomas Vanek
,
Michael Grabner
and
Brad Boyes
have all thrown their hat in the ring.
Tavares has never had someone who could consistently put the puck in the net. Outside of Moulson, who scored 30 or more goals three times and holds the record for most goals playing with Tavares (36 in 2011-12), only two other players have reached that total.
Since Moulson's 36-goal season, the Islanders have posted just one 30-goal scorer other than Tavares. The lack of a consistent scorer playing along side the captain is not a secret.
Most Goals Scored Playing With Tavares, 2009-10 to 2016-17:
| Rank | Player | Goals Scored | Season |
| --- | --- | --- | --- |
| 1. | Matt Moulson | 36 | 2011-12 |
| 2. | Anders Lee | 34 | 2016-17 |
| 2. | Michael Grabner | 34 | 2010-11 |
| 4. | Matt Moulson | 31 | 2010-11 |
| 5. | Matt Moulson | 30 | 2009-10 |
Tavares Enters Final Year of Contract
Tavares enters the 2017-18 season on his final year of his contract. The Islanders have been desperate to sign him, and it sounds like he doesn't want to leave, but how can you blame him for not keeping his options open?  Tavares has led the team in scoring in seven of his eight seasons with the Islanders. So often the prospects for winning and losing are on his back, whether he likes it or not.
Most around the Islanders think that the two will be able to get an agreement done before the season starts; at least that's what Tavares has said he would like to see happen. However, he still understands that things don't necessarily break the way you want them to.
Tavares talked to the New York Times' Allan Kreda about his contract situation this week.
"I can't say that's what will happen, though," Tavares said by telephone Wednesday from Toronto, where he trains during the off-season. "You can't predict how things go. Sometimes the process takes a little bit longer than maybe what people expect. You just kind of allow it to happen."
After missing the postseason by one point last year, the Islanders added a key ingredient to the offense that should give Tavares something he has never had in his time here.
Eberle's Production Down in Recent Years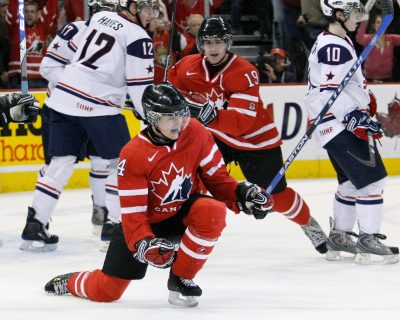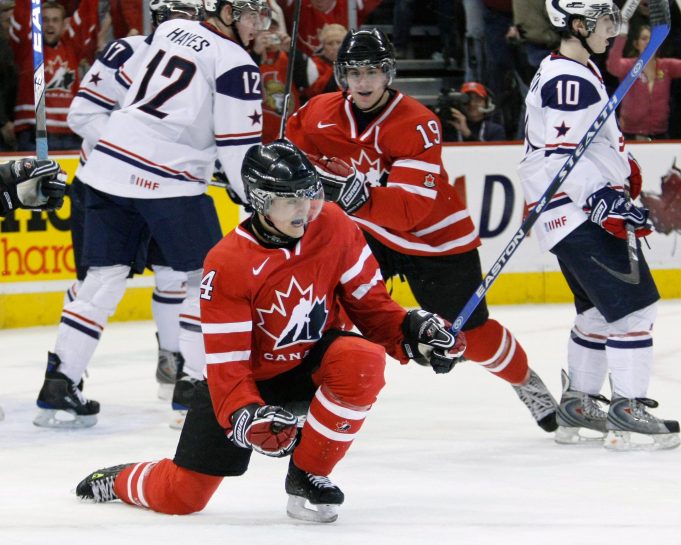 Jordan Eberle was obtained from Edmonton in June for Ryan Strome, who took a step back the last two seasons totaling 58 points after posting a 50-point season in 2014-15. Eberle also struggled the last two seasons, averaging just 49 points per season after averaging 64 points per season from 2013-15.
The Islanders are hoping that Eberle will show the goal scoring promise he did back in 2011-12 when he scored a career-high 34 goals and finished with 76 points. He and Tavares have already built up a chemistry, playing together on the Canadian national team.
Anders Lee should make up the first line along with Tavares and Eberle. That gives the Islanders three players that have each scored 30 or more goals at one point in their career.
Stacked Division Makes Things More Difficult
As the Islanders prepare to start training camp in a few weeks, GM Garth Snow and head coach Doug Weight know that last season wasn't good enough.
Despite earning 94 points and winning 41 games, the Islanders missed the postseason. They find themselves in a division with the defending Stanley Cup champions and a slew of talented teams.
How good is the Metropolitan Division? Look at this this way: The Metro had four teams that earned 100 points. The other three divisions combined had just five.
If the Islanders are going to make it back to the postseason, they are going to need a huge season from their first line. How Eberle jells with Tavares and Lee will play a big part in that.
Mark Kelly covers all New York Sports and the New York Jets for ProFootballSpot.com. You can follow him on twitter @CkmagicSports. A two-time Emmy Award Winner and former ESPN Researcher, Mark's story of surviving cancer has touched many lives. Read more about Mark here or go to CKMagicSports.com and click on KNOCKOUTCANCER.