Former New York Liberty star Sue Wicks drops by Schwartz on Sports to discuss the New York Red Bulls Pride Night.
When the New York Red Bulls step onto their home pitch in Harrison on Saturday night to take on Orlando SC, there will be three big points on the line as the home team looks to bounce back from Sunday's loss to NYCFC. But the evening will be about so much more than just a soccer match. It will be Pride Night at Red Bull Arena.
It will be Pride Night at Red Bull Arena.
Prior to the game from 5 to 6 p.m. ET, there will be a panel discussion featuring former NBA player Jason Collins and former WNBA player Sue Wicks. A Long Island native and a star player at Rutgers, Wicks played for the New York Liberty and is excited to be a part of this special night and her first Red Bulls game.
"I've never been to a Red Bulls game so I'm so excited to go see them in action," said Wicks on the podcast. "It's a great panel and I'm glad to be part of that conversation."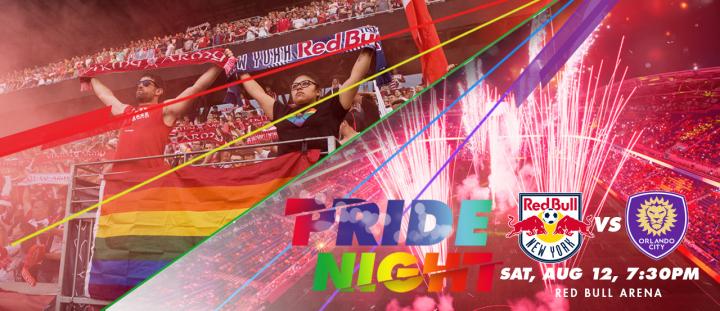 As part of the festivities, the Red Bulls players will wear jerseys with rainbow colors that will be auctioned off on fanangel.com with all proceeds going to the "You Can Play Project." Also, $3 from each ticket sold using the code PRIDE17 will go to You Can Play and the first 1,500 people that buy tickets using that code will receive a Pride Scarf.
Tickets for the panel discussion and the game can be purchased at newyorkredbulls.com For more information on "You Can Play", please visit www.youcanplayproject.org/pages/mission-statement.