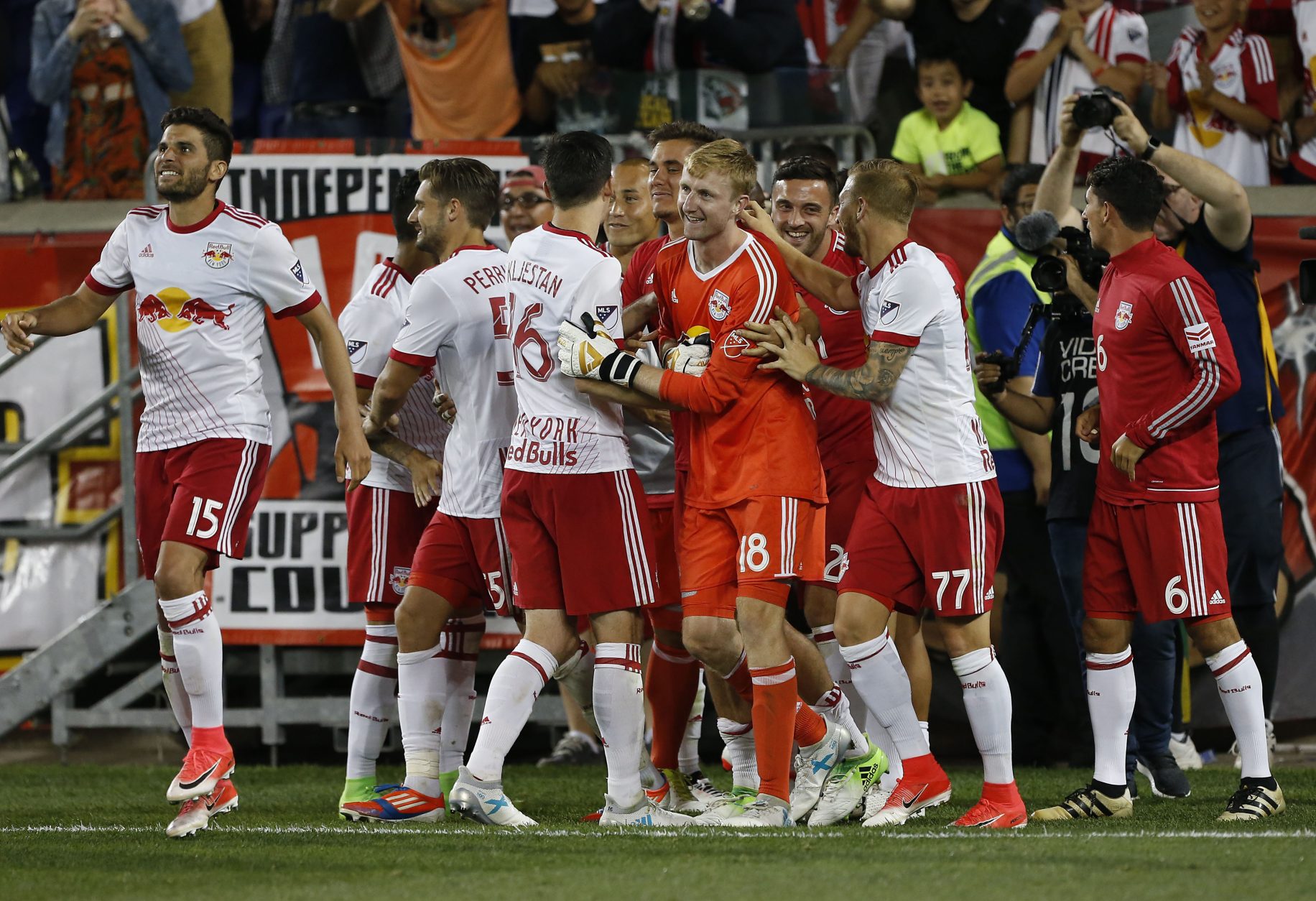 Thursday, the New York Red Bulls added a New Jersey native, midfielder Dilly Duka on August 10, 2017.
Consistent with much of the New York Red Bulls roster, Dilly Duka hails from the metropolitan area. Duka is a native of Montville, New Jersey where he played high school ball.
He was also a member of the Red Bulls youth academy team before entering Rutgers University. He played 36 games with the Scarlet Knights and was an All-Big East selection.
Beyond his youth career, he's had experience with many different clubs. From 2008-09 he played for a pair of New Jersey sides, the New Jersey Rangers and Newark Ironbound Express.
NEWS: @NewYorkRedBulls Sign Midfielder Dilly Duka

? ➡️ https://t.co/aB5sWEFvWo#RBNY pic.twitter.com/HDSW9iObAa

— New York Red Bulls (@NewYorkRedBulls) August 10, 2017
Beginning in 2010, Duka bounced around several MLS sides, spending time with the Columbus Crew, Chicago Fire, and Montreal Impact.
His MLS experience consists of 138 games played, 95 started, 12 goals scored and 14 assists. He will certainly add an experienced midfielder element as RBNY push for the MLS and US Open Cup.
Duka also had some youth experience with the US National team. He had 13 caps with the US U20 team and one with the U23 team.
For now, Duka sums up the RBNY transfer activity. Keita, Escobar, and Duka were all additions over the last month.
With Daniel Royer posted as week-to-week injury status, RBNY could certainly use reinforcements in the midfield.
Duka's addition also makes him the 12th player on the New York Red Bulls from the metropolitan area. Other significant local RBNY players are Mike Grella (NY), Connor Lade (NJ), Ryan Meara (NY), Alex Muyl (NY), Sean Davis (NY), and Tyler Adams (NY).
Hopefully, this local talent is the key to RBNY's efforts for the MLS Cup and US Open Cup. On Aug. 12, RBNY will look to rebound against Orlando City. After a loss against NYCFC, the New York Red Bulls can certainly use a win.
Our captain, @SachaKljestan, will wear this special rainbow armband in honor of Pride Night on Saturday!#NYvORL | #RBNY pic.twitter.com/MYfsYMRouU

— New York Red Bulls (@NewYorkRedBulls) August 10, 2017
On Aug. 15, RBNY will play Cincinnati FC in front of a sold out away crowd as they look to solidify a spot in the US Open Cup final. If they move on, RBNY will look to face Sporting KC who recently defeated San Jose in a penalty kick shootout 5-4.