The New York Giants 2017 season begins tonight as they play their first preseason game against the Pittsburgh Steelers at MetLife Stadium.
Giants' players have been eager to finally hit someone other than their teammates since training camp opened two weeks ago.
Although it's unlikely that Eli Manning or Odell Beckham Jr. plays tonight, it's expected that most of the other starters will play a few series. So there will be plenty to keep an eye on in Friday night's game.
Here are six things to watch for once things kick off at 7 p.m. ET.
1. The play of the offensive tackles
A concern for the Giants and their fans heading into this season is the team's starting offensive tackles, Ereck Flowers and Bobby Hart.
Flowers was the most scrutinized offensive lineman in the league last year, and this will be Hart's first year as the full-time starter at right tackle. Both of them stayed in the area this offseason to work out and improve on their technique. Tonight will be our first chance to see how much they improved against the Steelers edge rushers.
2. The backup quarterback competition
With Manning unlikely to play, backups Josh Johnson and Geno Smith will get a chance to play extended time to see who has a better grasp of the offense. The competition is close between these two as they have both split reps with the second team offense in camp.
Whoever performs better tonight will have the upper hand on being the backup. Rookie Davis Webb will see some action as well in the second half, but he's still a developmental project.
3. The Rookies
Tonight will be the first time we get to see the team's 2017 rookie class on an NFL field. These first-year players have impressed both coaches and their teammates in practice, particularly tight end Evan Engram.
Second-round pick Dalvin Tomlinson should see an extended amount of playing time at defensive tackle. A pair of rookie wide receivers will also be looking to make a name for themselves (more on them in a bit).
4. B.J. Goodson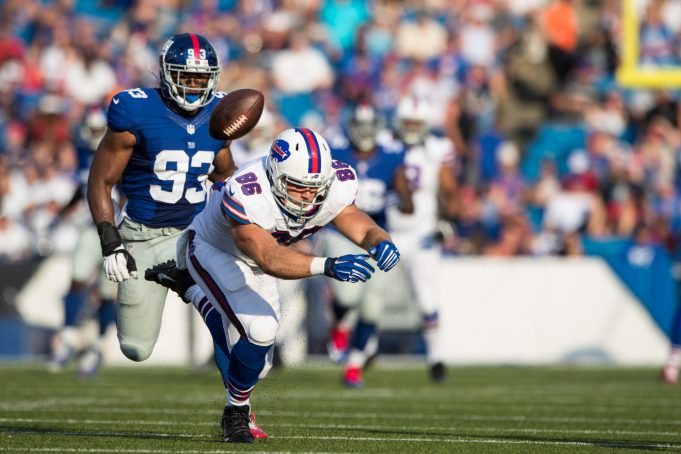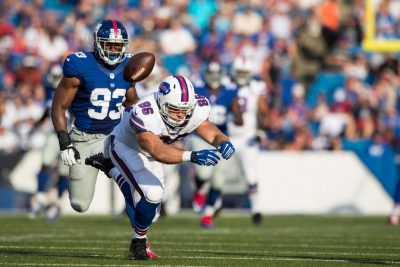 The Giants will have a new starting middle linebacker in 20176: B.J. Goodson, a fourth-round pick out of Clemson University in the 2016 NFL Draft. Goodson played sparingly last season, recording one tackle, assisting on another and forcing a fumble.
But the 24-year-old has been impressive in training camp. He is a physical and aggressive player that will help make the Giants run defense even better than it was a season ago. How he fares against the Steelers will go a long way toward telling us just how much he'll help.
5. Free safety competition
Despite playing in just two games last season, Darian Thompson is currently the starting free safety over Andrew Adams, who performed well in Thompson's absence last year. Thompson wants to show that he's fully recovered from foot surgery that ended his rookie season in November, while Adams is eager to regain his starting role.
6. Who will be this year's breakout wide receiver?
Last year, Tavarres King made a name for himself and earned a roster spot by scoring three touchdowns in the preseason.
With four wideouts locks to make the team (OBJ, Brandon Marshall, Sterling Shepard and Dwayne Harris), King and the rest of the Giants receivers—including holdover Roger Lewis Jr. along with rookies Darius Powe and Travis Rudolph—will need to be impressive tonight to have a chance at earning a spot on the roster.