Me interviewing Josh Johnson at training camp. @EliteSportsNY #GiantsCamp pic.twitter.com/FSkVYjUhnk

— Jason Leach (@JasonKLeach) August 5, 2017
ESNY's Jason Leach recently caught up with New York Giants backup quarterback Josh Johnson at training camp.
Originally a fifth-round pick by the Tampa Bay Buccaneers in the 2008 NFL Draft, Josh Johnson joined the Giants as a free agent in September 2016. While he was inactive for 12 of the team's games last year, he was New York's primary backup QB in four regular-season contests and the NFC Wild Card Game.
Johnson and Leach discussed a number of things, including what it's like to learn under a future Hall of Fame quarterback in Eli Manning.
Here's the full interview.
Jason Leach: How would you assess your performance so far in training camp?
Josh Johnson: It's been good. Today I wish I could have had a couple of throws back, I missed some throws today that I know I can hit. Besides that, I've been progressing every day seeing the field well, getting things done that we want to do and just getting through my reads and if nothing's out there just making plays. So far it's been good. But today was probably the day I wish I could have had a couple of throws back.
JL: Have you guys put in the game plan for the Pittsburgh Steelers [the Giants first preseason opponent] yet?
JJ: We're still learning our offense, making sure everybody is on the same page on what we're trying to do here.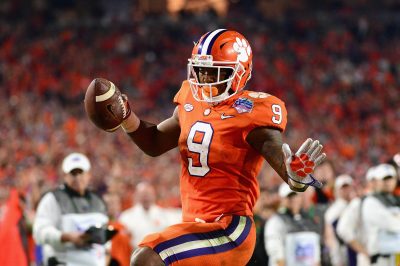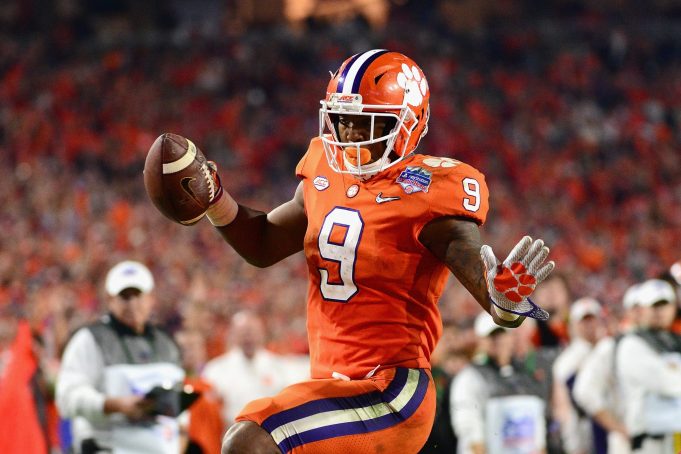 JL: Today in 7-on-7 drills you threw a touchdown to rookie running back Wayne Gallman. What do you think of him and the rest of the 2017 rookie class?
JJ: I think they're working really hard, man. They put the time in. These guys have a lot of talent; they're a good young group. I've been around several of the rookies and they're all committed to their craft, so I think they'll be pretty good.
JJ: Everybody knows about the 'Big Three' Giants receivers: Odell Beckham Jr., Brandon Marshall, and Sterling Shepard, but there are several other talented receivers in camp such as Darius Powe, Roger Lewis Jr., and Travis Rudolph. Can you speak about the other receivers outside the 'Big Three' and what they bring to the table?
JJ: They all bring something different; we have a good group of receivers here. Obviously, Odell, Marshall, and Shepard, they set the standard. The other guys follow and they all push each other to be great. Every day they go out there and they improve. It makes it easier on us as quarterbacks because we go out there and trust those guys.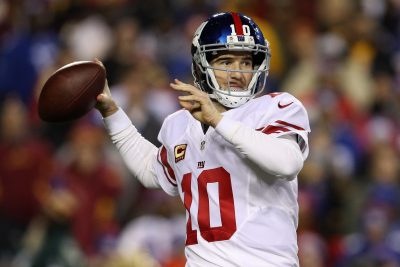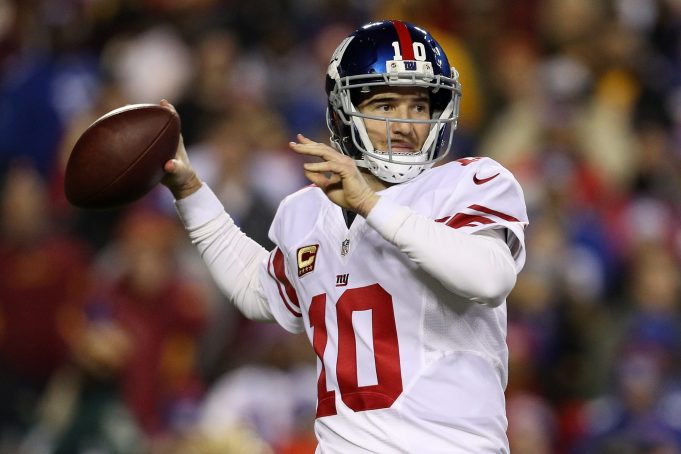 JL: What have you learned the most from Eli Manning in your two years here, and what have you been mentoring rookie Davis Webb on?
JJ: Eli is a great teacher man, just how he communicates with guys, how he processes things. He's been a pleasure to be around. To see a different side of the game and learning from him, you know he's been doing it the right way for so long. In regards to helping Davis, I've been in his shoes before so I'm just passing down the knowledge like the older guys did to me when I was a rookie. He asks the right questions and he goes out there and applies it well. The future is bright for him.
JL: The Giants are expected to do big things this year. How does the team stay confident but not overconfident?
JJ: You're just confident in your abilities because you prepare well. The overconfidence part to me is simple—you can't worry about something that hasn't happened yet. So you just focus on that next practice or that next meeting or the next game and just keep it in that realm right there. I think that helps keep us from being overconfident because you're kind of just living in the now.
JL: Last question. In your opinion, what are the biggest keys to the team's success this season?
JJ: Taking care of the football, scoring a lot of points, the defense getting a lot of stops. Winning all three phases of the game and just focusing one game at a time. If we play to the best of our ability each week we think we'll be fine.
JL: Alright, that's it. Thank you for your time, Josh.
JJ: Alright no problem.