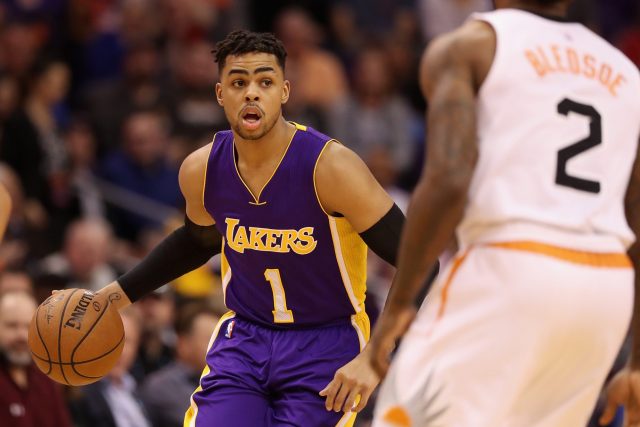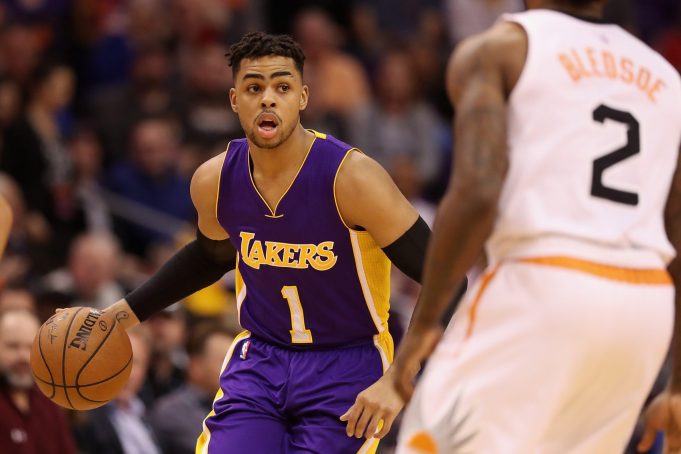 The Brooklyn Nets newly acquired D'Angelo Russell hit a flashy game winner Wednesday evening.
D'Angelo Russell joined the rest of the NBA's best, taking part in a summer league game down in the Bronx.
The former number two overall pick has been enjoying the Brooklyn lifestyle, and it's a positive sign to see him down at Dyckman Park.
Infamous for the "ice in his veins," Russell put it on display once again. In a tie game situation (77-77), he walked the ball up to left court and hit a three-pointer to win the game.
D'Angelo Russell FOR THE WIN at Dyckman ? @Dloading @IamDyckman pic.twitter.com/dSYLj2CMBs

— Overtime (@overtime) August 10, 2017
The crowd went wild and crowded Russell mid-court following the dagger shot from deep.
Isaiah Whitehead and Rondae Hollis-Jefferson joined Russell in Dyckman, who he was also seen with at the BIG3 tournament back in June.
His beginning in Brooklyn couldn't have started off better, and fans can get used to his poise under pressure. Furthermore, seeing him spending so much time with his teammates can't be a bad sign either.