For the New York Giants, they've had a consistent quarterback in Eli Manning. But what if an unlikely injury does happen?
It's very unlikely that New York Giants' quarterback Eli Manning gets injured and is forced to miss time this season. He's started 211 straight games, including the playoff performances. A player doesn't collect a streak that long without being incredibly durable.
That being said, Manning is 36 and plays behind an offensive line that is questionable when it comes to their pass protection. He's never been the most mobile quarterback and his mobility hasn't improved with age.
The point here is that he's in a position where he could potentially take a lot of hits. A 36-year-old, 220 lb quarterback getting hit hard by 250+ lb defenders running at full speed can spell disaster for the Giants.
Again, it isn't likely that Eli gets injured. But it's possible. If Manning gets hurt, the team will need other players to step up in his absence. Here's our list of four players who can help ease the potential loss of their veteran quarterback.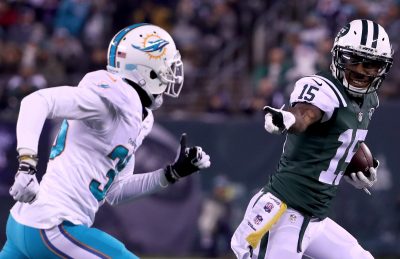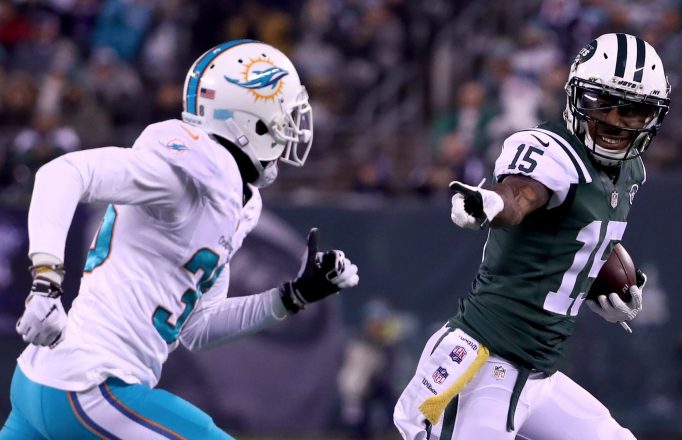 Brandon Marshall makes this list over Odell Beckham Jr. simply because it's difficult to imagine Beckham becoming more important to the offense than he already is. However, Marshall will become very important if the Giants need to turn to a backup quarterback.
Marshall is a big target (6-foot-4, to be exact), which makes him very valuable in the red zone. He will also be a valuable safety net should the Giants need him. Giving a backup quarterback a tall, talented receiver is valuable. If he gets in trouble, he has the option to toss a jump ball towards Marshall, who has a height advantage over most cornerbacks.
A good red zone target and a player who has a natural advantage in jump balls would make a great security blanket should the Giants need one.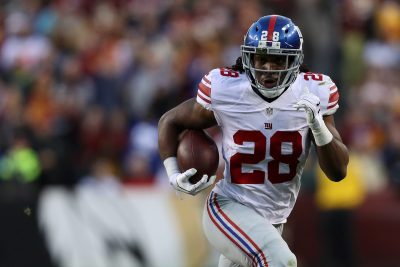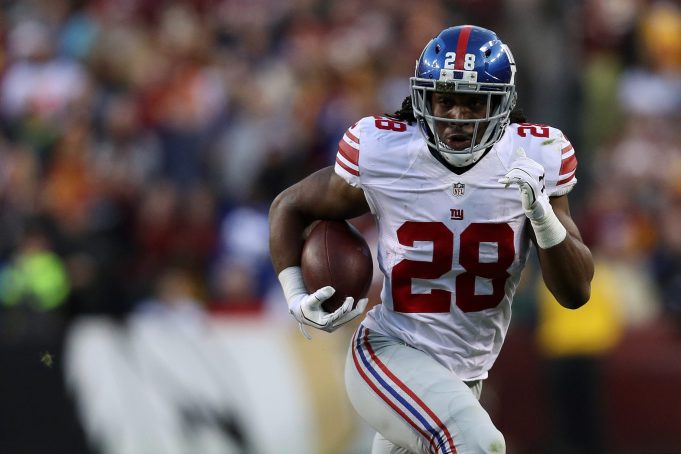 Perkins is expected to be the No. 1 running back, which would obviously make him somebody more important should Manning succumb to injury.
The Giants are talking about wanting to run the ball more this season, and while that probably is their intention, it may not come to fruition. Having Eli Manning with all the weapons in the passing game can make it very tempting to throw the ball.
But if Manning gets hurt, that temptation is tempered some. Thus, should Manning get hurt, the Giants will almost certainly lean heavily on their run game. Perkins is a very good running back, and if Manning goes out, Perkins will need to be the one to step up and answer the call.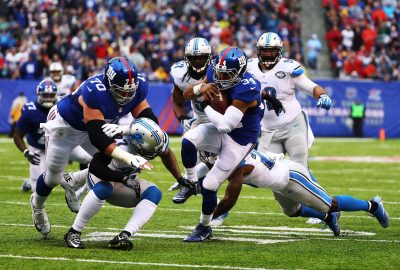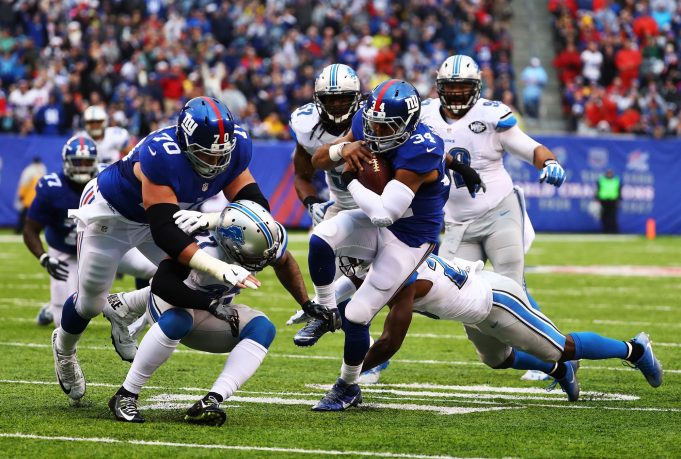 A second straight running back may seem a little redundant, but Vereen is on this list for a far different reason than Perkins. Perkins is on the list because of the importance of running the football with a backup quarterback playing. Vereen is on the list to give a good safety valve for the quarterback.
Most backups struggle with reading defenses, which is sometimes the reason they're backups and not starters. Thus, it's important to have a good safety net for them.
Vereen is on the team because of his ability to catch passes out of the backfield. It's why the team signed him and it's something they missed last season with him being injured.
Vereen is the ideal checkdown safety net for a backup quarterback, and his value will skyrocket immensely should an injury occur.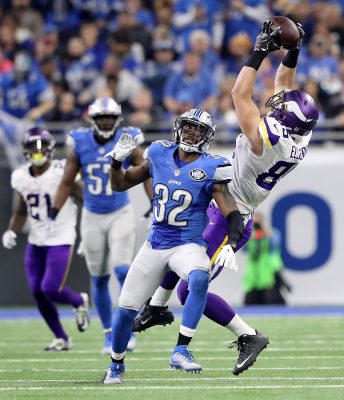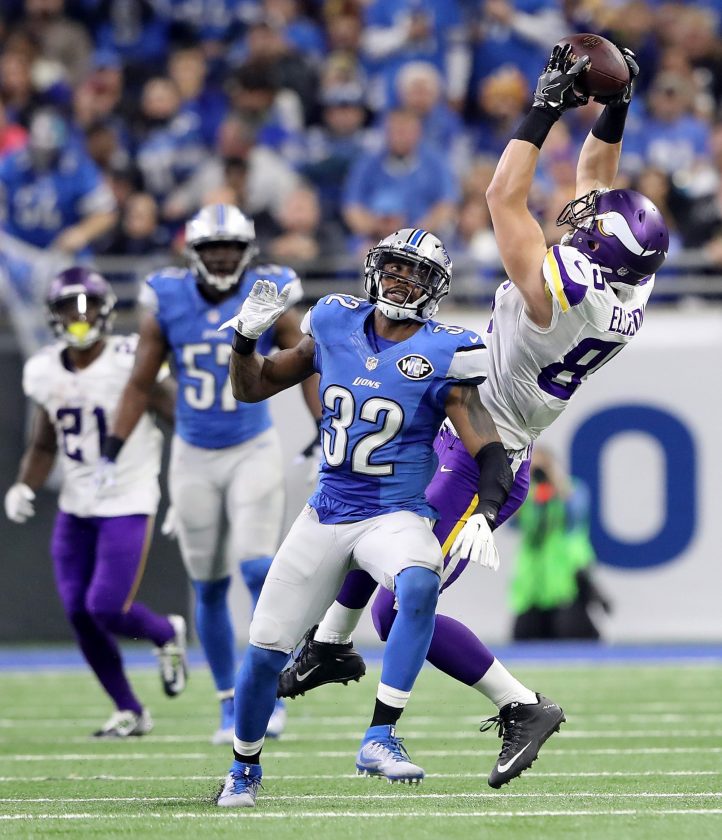 Pass protection becomes significantly more important should a backup be thrust into a game. Under no circumstances does a team want a backup being forced to make rushed throws (they don't really want a starter forced into it either but it's more important with a less-experienced backup).
Ellison was brought in to be a blocking tight end. He averages 10.2 catches and 103 yards per season. He'll play a small role as a receiver, but his real talent is blocking. He was signed to provide help in that area, especially in pass blocking, where the team struggled a season ago.
The Giants will be in trouble should Eli Manning suffer an injury. But if these four players step up, they should be able to stay afloat until he returns.