This Saturday at New York Giants training camp, our very own Jason Leach caught up with Giants receiver Tavarres King.
A
t New York Giants camp, I was fortunate enough to catch up with young
Tavarres King
 We discussed the wide receiver's ankle injury, what the addition of
Brandon Marshall
brings to the team, and what the Football Giants need to do to have a successful season.
Jason Leach: How's the ankle doing?
Tavarres King: It's good, it's really good … just trying rehab and get back as soon as possible.
JL: Do you think you'll be back in time for the Steelers game on Friday?
TK: I don't know. I don't want to put a time frame and say something and then go back on it so I don't know just going to take it day by day and if I feel good the next day I'll be running.
JL: How comfortable are you in the offense this year as oppose to last?
TK: Man, right now man, I'm just extremely comfortable in what we're doing and what I'm doing. I feel real confident in my abilities and the ability of this team to get to where we need to be.
JL: What did you work on the most this offseason?
TK: Consistency. I did a lot of route running a lot of releases, probably worked on my releases the most.
JL: Did you work out around here?
TK: No. I worked out back home in Atlanta
JL: What's it like to have Brandon Marshall on the team?
TK: Man, it's so cool. His presence physically is just huge and mentally what he brings to our segment group from a mental aspect is just tremendous. He's such a student of the game still even with his experience, he's still a student of the game still always looking at clues when going against defensive backs and things like that. He's just a tremendous presence in our room right now.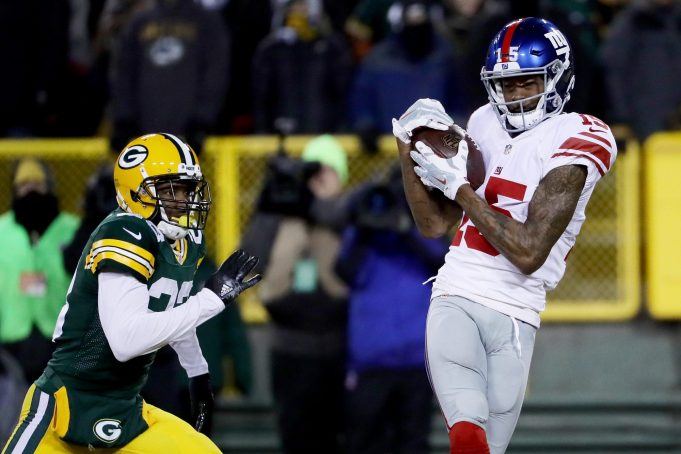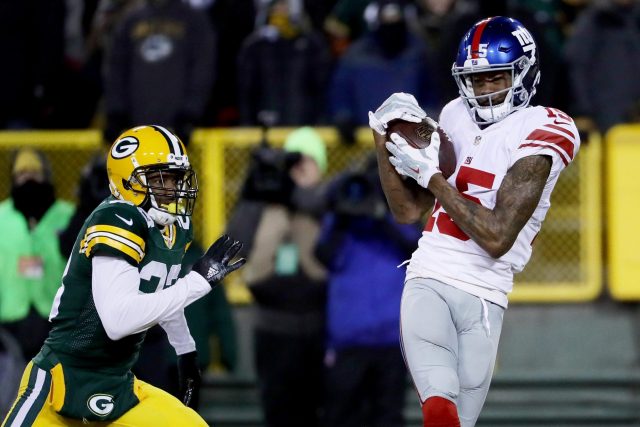 JL: With the talented and deep receiving core that you have, the number of snaps you get can be limited. How do you maintain your focus so that when your number is called you can step and deliver like you did in the wild-card game against the Packers?
TK: That's easy. That's what it's all about just being ready when your number is called. You don't just get ready on Sunday's, you get ready right here at practice and do it every day and that's when you earn that trust and respect.
JL: There was a video a few days ago of the team dancing in the locker room, who would you say is the best dancer on the team?
TK: Best dancer? I'd say me, but everybody else will say Odell (Beckham Jr.) … but I got moves too, haha.
The Giants locker room ?

(via @B_Good_Son, @OrleansDarkwa, @OttoLewis_) pic.twitter.com/BOzNQyjo9U

— Bleacher Report (@BleacherReport) August 6, 2017
JL: What do you think will be the biggest key to the team's success this season?
TK: We've got to take care of the football, obviously. Eliminate penalties and just execute our game plan. If we do that no goal is too high for this team.
JL: Alright, thank you for your time, appreciate it.
TK: Thank you.
Young Tavarres King and the Giants will get back at it this week in preparation for the team's first preseason game this Friday, Aug. 11, at MetLife Stadium against the Pittsburgh Steelers.