Mike Maccagnan and the New York Jets maximized their potential for success with their strategy in the 2017 NFL Draft.
E
very NFL Draft, several things happen. A number of high picks fail to produce as expected and a number of late round picks become better than anybody could have expected.
The NFL Draft is essentially taking an educated guess on who is going to become the best player.
While it's insanely frustrating for fans when their team picks a dud over somebody who became a star (picture taking Stephen Hill over Alshon Jeffery, Bobby Wagner and Lavonte David for example), it's also understandable. Trying to project how players playing against people in their early 20s will stack up against the best football players in the world sounds like a near impossible task.
All teams can do is research, watch and hope for the best.
The Jets have begun the process of tearing down the roster and rebuilding. The draft is obviously a key for teams who are rebuilding. Missing on a high pick can set the rebuild back a year, while hitting on a late one can accelerate it.
The best way to maximize your chances of finding a late sleeper is to add more picks. Every player who gets drafted has something about them that makes teams think they can be useful.
That's why they're drafted.
However, few of them become more than situational players, as they struggle to add to their game other than that one thing that teams saw. It's really about what coaching staffs can get through to the players to help them develop.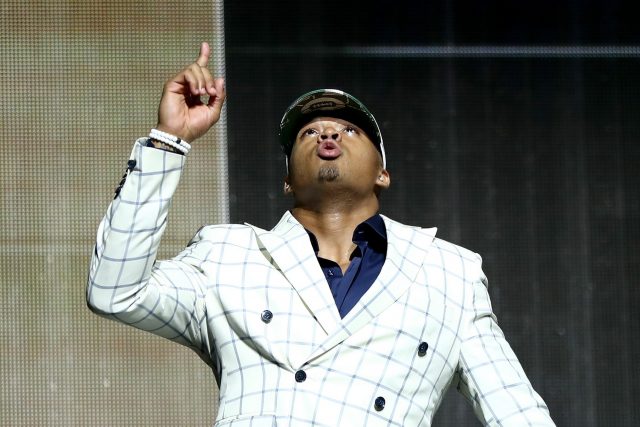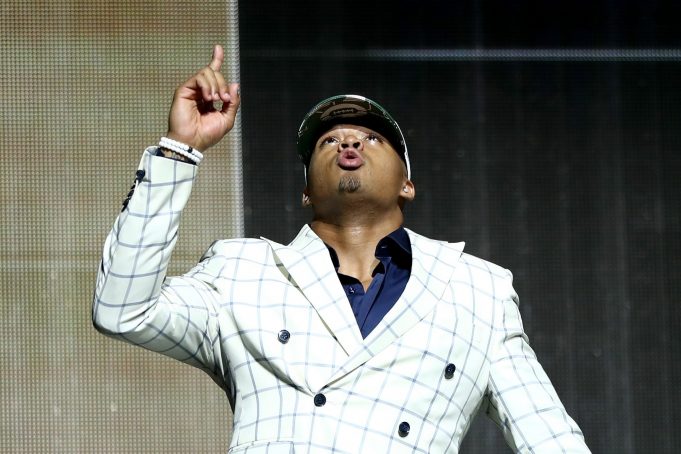 Ultimately, the more young players a team's coaching staff has to develop, the more likely it is one of them will develop into a steal. Which is exactly what the Jets did with their numerous trades down.
Early in the draft, the team got some great players. First round pick Jamal Adams was considered the best player in the draft by NFL.com's Daniel Jeremiah and Bucky Brooks. He's very close to a can't miss prospect and the team was wise in taking him. He could be an anchor in the secondary for years to come.
However, the Jets made five trades during the draft. They collected two extra picks in the draft, plus an extra one in the 2018 draft. They made moves they had to make in order to pick up players they were intrigued by.
As a team in a rebuild, they needed all the young talent they could get their hands on. Although trading down may mean missing on more talented players, what really separates late round picks from each other is how they minimize their weaknesses.
Nobody drafted in the seventh round is expected to become a superstar, but all of them are capable of it. So it makes sense to attempt to add late round picks, even if it means trading down. It increases your chance of finding a player who becomes productive, and it's not the end of the world if it doesn't work out. Nobody expects a late round pick to become a superstar.
The Jets are trying to rebuild from the ashes. If a late round pick develops, it helps the team immensely. Adding more late round picks increases the chances of one of them becoming a key player.
It was the right move for a team in a rebuild.