With the additions of Brandon Marshall and rookie Evan Engram, the New York Giants offense is expected to be one of the most prolific offenses this season.
T
his offense could be a big deal next season. In fact, many feel that with
Odell Beckham Jr.
,
Brandon Marshall
and
Sterling Shepard
, the New York Giants have the best trio of receivers in the NFL.
There's no doubt about it, the Giants offense will achieve big things this season. Here are seven bold predictions for the Giants offense as the season is right around the corner.
1. Eli Manning will throw 40 touchdowns
You wouldn't think that a quarterback could have his best season in his 14th year in the league, but that's what going to happen this season for Eli Manning, especially since he is playing with the best group of playmakers in his career.
Just think about this; Sterling Shepard is the Giants third receiver and on some teams such as the Jets, he would be their No. 1 receiving option.
Manning has two tall athletic receiving options in Marshall and Engram, a quick slot receiver with excellent hands in Shepard, and the most physically gifted receiver in the league in Beckham.
A slimmed-down Ereck Flowers will make the pass protection better than it was a season ago for Manning.
This will result in Manning setting a career-high in touchdown passes and finishing out the season in the top three in the MVP race.
2. Brandon Marshall will set a career high for touchdown receptions.
For the first time in his 12-year career, Marshall will be playing with a future Hall of Fame quarterback.
Manning loves to throw fade passes in the end zone to tall and physical receivers ala Plaxico Burress. Throughout his career, Marshall has always been one of the best red zone targets in the league. Despite being the No. 2 receiver behind OBJ, Marshall will likely lead the team in red zone targets.
If Marshall can grab 14 touchdowns from Ryan Fitzpatrick in 2015, he can grab 15 touchdowns from Manning this season, setting a new career-high for the well-traveled receiver.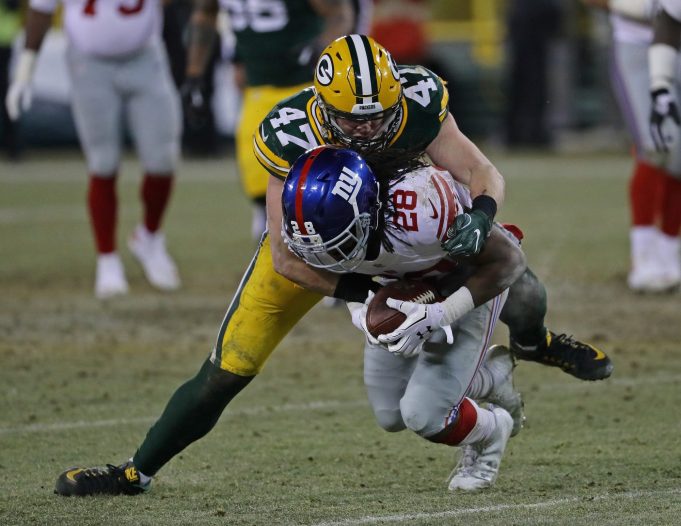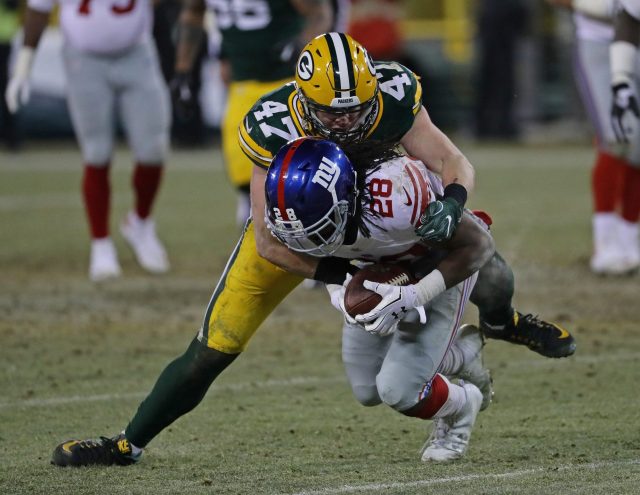 3. Paul Perkins will rush for 1,000 yards
Despite sparingly playing until the end of last season, Paul Perkins proved that he can be a solid every-down back in this league as he averaged 4.1 yards per carry.
Of the 12 rushers in the league that ran for 1,000 yards last season, three of them (LeGarrette Blount, Lamar Miller and Frank Gore) all averaged less than 4.1 yards per attempt. Now that he is the full-time starter and was already at his playing weight at OTA's, Perkins will become the first Giants running back since Ahmad Bradshaw in 2012 to rush for 1,000 yards
4. Evan Engram will score three touchdowns in a game
There will be a game this season where a team will do all it can to make sure they contain the Giants wide receivers. As a result, this rookie Evan Engram will have a breakout game against overmatched linebackers and score three touchdowns.
You can book it now, it'll definitely happen this year.
5. OBJ and Marshall will each have over 1,000 receiving yards and will be named to the Pro Bowl.
One of the reasons Brandon Marshall signed with the Giants was to play with Odell Beckham Jr. because he knew they could do special things as a tandem.
Between these two men, they have nine Pro Bowl appearances, 117 touchdown receptions, and 16,183 receiving yards.
This season, they will make Giants history as they will become the first tandem of Giants receivers to have over 1,000 receiving yards and both be named to the Pro Bowl in the same season.
6. Giants' offense will score 30 points at least eight times
After failing to score 30 points in any game last season, the Giants offense will be one of the highest-scoring offenses in the league with all the weapons they have to work with.
With that in mind, the Giants will score 30 points or more in at least eight games this season. It's almost a given that their offense will be that powerful.
7. Justin Pugh will be named to his first Pro Bowl
Throughout his tenure with the Giants, Justin Pugh has been a versatile and consistent offensive lineman. When he missed five games last season due to an MCL sprain, his presence on the line was greatly missed. This season, he will stay healthy and ultimately be named to his first Pro Bowl team.
In the grand scheme of things, we don't know what will happen for the Giants this season. However, their offense will definitely make a difference in their game. Let's sit back and enjoy watching these Giants dominate!