New York Cosmos young star Eric Calvillo joins Schwartz on Sports to discuss soccer in the metro area and his team's fortunes.
Back in the 1970s and 80s, when it came to superstar soccer players, the original New York Cosmos had the market cornered with greats like Pele, Giorgio Chinaglia, Franz Beckenbauer and Carlos Alberto.
Since their reboot in 2013, the modern day Cosmos have been fortunate to attract the likes of international stars like Raul and Marcos Senna, but it's an American teenage rising star that is currently drawing a lot of attention.
Nineteen-year-old Eric Calvillo, a midfielder from Palmdale, California, is opening some eyes with his recent play for the defending back to back Soccer Bowl champions. He was named the NASL player of the week after scoring two goals in Saturday's 3-1 win over Miami FC in the fall season opener at MCU Park in Brooklyn.
Calvillo represented the United States in the 2015 U-17 FIFA World Cup, but hopes to one day play for the Men's National Team on the biggest stage of them all.
"Every kid dreams about representing their country," Calvillo says in the podcast. "Hopefully in the future I get a chance to go and represent my country with the senior national team and play in a World Cup."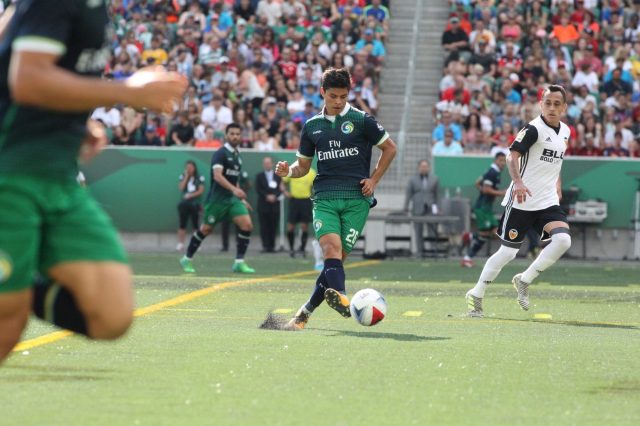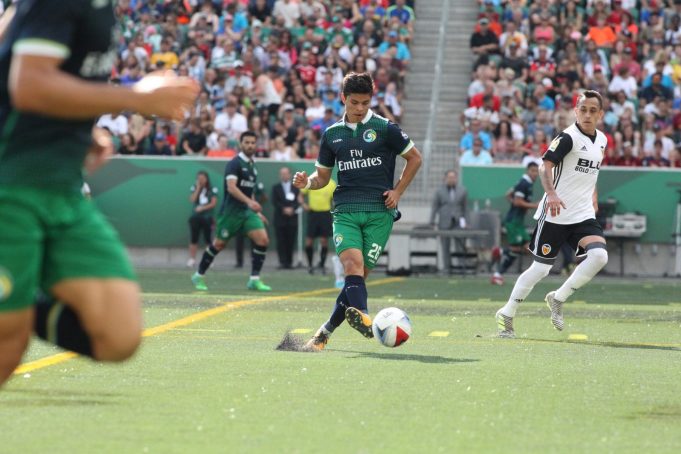 Calvillo and the Cosmos are in San Francisco this weekend but they return home to Coney Island on Saturday August 19th to face the Indy Eleven.