Brooklyn Nets general manager Sean Marks has pulled off three salary dump trades this summer. Where do they stand in comparison?
A
fter falling to the league's worst record last season (20-62), the Brooklyn Nets might be back on track following their most recent roster changes.
In a trilogy of trades, they acquired four new players and two future draft picks, truly getting the rebuilding process underway.
With three huge moves in the books already for Brooklyn, another trade would come as no surprise. However, for the time being, let's rank the moves the team has already made this summer.
---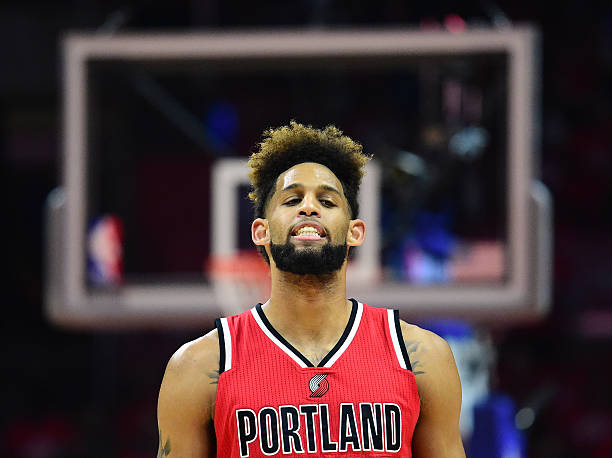 ---
3. Allen Crabbe from the Portland Trailblazers
In the latest of the three trades, the Brooklyn Nets sent forward Andrew Nicholson to Portland in exchange for the sharp-shooting Allen Crabbe.
Postive
Last season, the Nets ranked fourth in three-point attempts and sixth in three-pointers made. But those threes weren't falling, as the team ranked a lowly 26th in three-point percentage.
Crabbe has been an ever-improving shooter since being drafted in 2013. Last season with the Trailblazers, he shot 44 percent from beyond the arc, averaging nearly four attempts per game.
He's no dominant scorer, but where his scoring comes into play is what counts—he's clutch. For a team that knows how to get those deep shots up, Crabbe will help the Nets actually connect more often.
Brooklyn tried—and failed—to obtain the young guard last summer when Portland matched their offer sheet. This summer, they get their man at the same price, with one year less on the books.
Negative
This 25-year-old is going to do great things for the Nets, there's no doubt about that. However, with Jeremy Lin penciled in as the starting point guard and newly acquired Russell at the two, it's hard to see where Crabbe really fits.
Do they play Crabbe as the starting small forward? Will they push Lin out of a starting spot to continue Russell's development at the point, allowing Crabbe to start at shooting guard?
Or do they allow him to continue in the role in which he thrived in Portland–as a sixth man?
It's hard to see what the Nets will do with Crabbe, and figuring that out might be the hardest thing for coach Kenny Atkinson to do.
Though a potential starter was received, this trade still qualifies as a salary dump. For Brooklyn, no added incentives were included in this trade—the Nets just got the Crabbe they've been hungering for.
---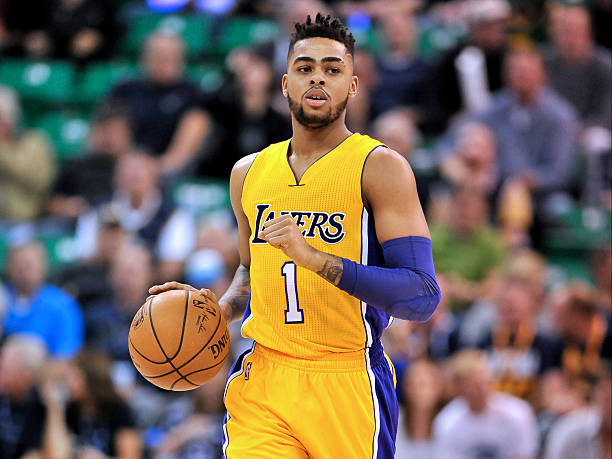 ---
It was the trade that kicked off the summer. Just before the draft, the Nets sent franchise player Brook Lopez and the 27th overall pick to Los Angeles in exchange for Russell and Mozgov.
Positive
Though a salary dump trade, Brooklyn received one of best values on the market in Russell. Still on his rookie contract, he's capable of scoring upwards of 15 to 20 points a night, while still serving as a conscious playmaker.
Adding Russell takes less weight off of Lin's shoulders and will likely result in a more fluid offense. As with Crabbe, Russell's three-point shooting should not be overlooked.
Last year he shot 35 percent from behind the line, connecting on 2.1 threes per game. The timing of his shots stands out above all else, as he's a confident shooter with his finger poised on the trigger.
Sometimes he connects, sometimes he doesn't. But practice makes perfect, right?
Additionally, Russell is only 21 with a limitless ceiling. There's no doubt he has the potential to become the star of the Nets' future. That's something both Marks and head coach Kenny Atkinson were willing to bet the bank on.
Negative
Though they obtained the still-raw young Lakers' guard, that meant taking on the salary (and burden) of Mozgov.
Once an NBA champion with the Cleveland Cavaliers, Mozgov has become nothing more than a big body (he's 7'1″) in the lane. Last season with Los Angeles, he averaged 7.4 points and 4.9 rebounds.
But his contract is one of the worst in the game. The Nets won't be able to unload him without pairing him with a valuable asset. This plodding Russian big man is owed nearly $50 million through the 2019-20 season!
Despite towering over nearly everyone else on the floor, his inability to grab rebounds drops this trade from great to good, even with Russell's star potential.
---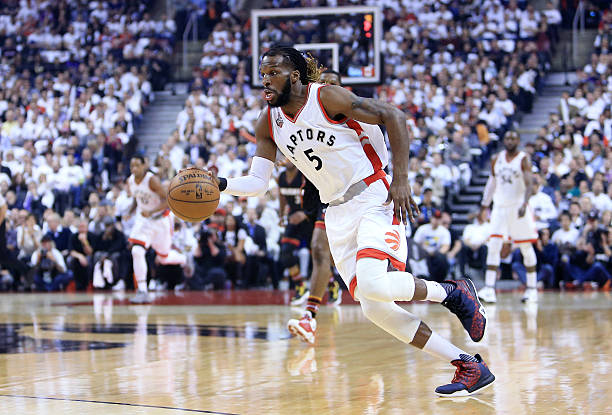 ---
Just over two weeks ago, the Nets sent center Justin Hamilton to the Toronto Raptors and received: Caroll, a 2018 second round pick and a 2018 first round pick.
Positive
Brooklyn went into this offseason with a major question mark at small forward. They found their answer with this trade as Carroll is more than sufficient to start at the three.
Once an Eastern Conference Player of the Month, and a part of the 60-win Atlanta Hawks, multiple knee injuries have derailed Carroll's career. Nonetheless, in a wide-open offense and on a strong structured Nets team, he may enjoy a rebirth.
In 72 starts for the Raptors last season, Carroll averaged 8 points, 3.8 rebounds, and 1.1 steals per game.
But this deal was more about what came along with Carroll than the veteran himself.
Two 2018 draft picks—a first-rounder and a second-rounder—were part of the package Brooklyn received. For a rebuilding team, those picks are crucial. They'll likely serve as part of the foundation for a team that is building from the ground up.
Negative
It's hard to see almost any negative in this trade for the Nets.
Sure, Carroll could be lost to injury, but that won't change the status of those future draft picks. His contract is high, as he's set to earn $30.2 million over the next two seasons. But the Nets had the cap space to absorb it.
That said, if the Nets find their stride earlier than expected, cap room will be an issue. The salaries of Carrol and Mozgov, specifically, will make it difficult to acquire any big-time free agents.
---
---
In retrospect, Marks turned Lopez, Hamilton, Nicholson, and a first-round pick into Russell, Mozgov, Carroll, Crabbe, and two draft picks for next year.
That's a damn good summer.
When taking everything into account, the Nets walked away with the biggest margin of victory in their transaction with the Raptors.
The rebuild is everything for Brooklyn right now, and those two future picks will help pave the way.